A former Coronation Street actor has launched a fund-raising bid to spread awareness of the perilous situation a Greater Manchester theatre is in and to try to raise money to secure its future.
Stuart Wolfenden, who has had three stints on the Weatherfield cobbles and has also been in Hollyoaks, started a GoFundMe page for the Oldham Coliseum after the venue lost all its funding from Arts Council England (ACE). The theatre has since warned that its stage will go dark as early as the end of next month due to its precarious financial position.
Stuart spoke about how he took his first steps into an acting career on the Coliseum's boards and the crucial role it has played both as a culture hub for the town and people of Oldham and for the many arts professionals who started out there. And the big names with links to the 135-year-old venue have started to support the fund-raising, with fellow stars of the soaps and a well-known Oldham comedian among those who have chipped in so far.
What did Stuart Wolfenden say about launching a fund-raiser for the Oldham Coliseum?
Stuart said he was compelled to act after hearing the news that the Oldham Coliseum had lost 100% of its grant from ACE in the organisation's latest round of funding. As a result, the theatre has announced it has been forced to cancel all of its shows from the end of March for the remainder of this year.
Stuart spoke of how he first became interested in drama at a comprehensive school in Greater Manchester and how Coliseum representatives would reach out to schools to seek out new talent. As a result, he made his professional theatre debut there in Tommy aged 12 and went on to be in other productions there in the mid-1980s including The Railway Children and The Accrington Pals.
Stuart said: "It's a wonderful building and it has so many memories for me. We were heartbroken with the news from the Arts Council. We've known since November that this was possible but everybody is angry about the decision. They have just got to overturn it.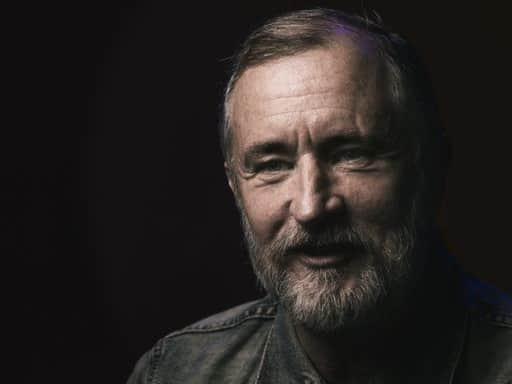 "I was just sat there when I heard the news and I shouted up to my wife: 'What am I going to do?' I've never done a fund-raiser before and to be honest I was waiting, hoping somebody else might do it, as you do. Then I thought 'stuff it' and just did it.
"At the moment it's mainly ordinary, working-class people chipping in what they can afford. The main intention though is to raise awareness, and I think that's happening now with the coverage."
More than 200 donations had been made by Monday (6 February) bringing the total to around £5,000. As well as Oldham residents backing the theatre in its hour of need numerous famous faces have been drumming up support. The likes of actors Maxine Peake and Julie Hesmondhalgh have been prominently speaking out about the theatre's plight while the campaigns are being supported by Oldham-born actor and writer Christopher Biggins, Lisa Riley, Tommy Cannon and Divina de Campo.
What has been said about the importance of the Oldham Coliseum?
Stuart said the Oldham Coliseum should be saved as it has been at the heart of life in the town for well over a century and has had a huge impact on the arts and creativity in the North West, with a host of well-known names on TV screens appearing at the venue or taking part in its workshops for young talent, including William Roache, Michael Le Vell and Sally-Ann Matthews to name three who went on to act in Coronation Street.
He said: "Corrie wouldn't exist without the place. I did an interview with Steve Royle who's an old pal of mine. He was the juggling man on Britain's Got Talent and we both did Bugsy Malone together as kids at the Coliseum.
"It's a big part of our history and of Oldham's history. It's had so much support over the years. People do really want to see it stay. It's so important to the Greater Manchester theatre community but more than anything it's important to the people of Oldham. It must stay.
"If the Coliseum goes there will be nothing left in Oldham. It's 135 years old. Charlie Chaplin has played there, Eric Sykes, all these legendary northern talents have come through Oldham. It's impossible to imagine Oldham without the Coliseum.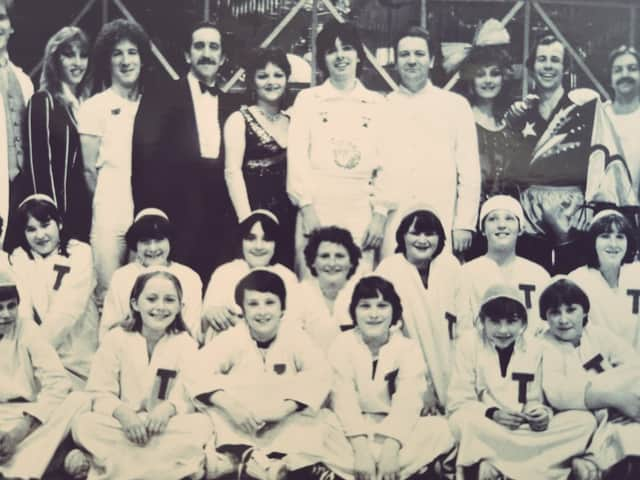 "We go as a family to support the panto every year. Lots of people just go to the panto every year, and maybe a coupe of plays as well. I want to take my son and daughter to this theatre for many years to come, I don't want to lose it."
Stuart says the theatre has lost around £600,000 a year from the ACE so he has put as a fund-raising target half a millon pounds, though he stressed that reaching the goal is not the aim of the GoFundMe page.
He said: "The theatre can do whatever they want with the money. The future depends on what people want to do. It's up to the people of Oldham. It's not to replace the funding from the Arts Council, we still need that, but maybe we can keep it going for a bit and keep the place open. We all just want the best for the theatre."
What has the Oldham Coliseum and the Arts Council said?
The Coliseum recently said that it was having to cancel all shows from 26 March onwards, including its spring and summer programme and the 2023-24 panto Sleeping Beauty. It said it was working with Oldham Council and ACE to honour agreements with artists and production partners.
In its statement the theatre said: "Following the news on 4 November 2022 that the Coliseum will no longer be part of Arts Council England's National Portfolio from 1 April 2023, the board of trustees and senior leadership team have been working hard to find a solution to this reduction in funding.
"The theatre put the pantomime on sale in November and announced the Spring-Summer season in early December with the best possible intentions, while still exploring options that may have enabled the continuation of the programme. However, the current financial situation is not sustainable for the season as planned.
"It has been an incredibly difficult decision to cancel the programme of events and we understand the disappointment this will undoubtedly cause."
In its first comment since the Coliseum was axed from the list of National Portfolio Organisations ACE said it was continuing to invest in culture in the town.
Jen Cleary, director north at Arts Council England, said: "We're backing culture in Oldham and we've ringfenced our £1.845 million commitment for the town so that people don't miss out on amazing creative activities.
"Oldham Coliseum's decision to cancel forthcoming events has been difficult for their staff and all those who love the theatre, and we are speaking to them regularly to support them.
"At the same time we are working closely with Oldham Council on how our sizeable investment should be used to support the future of performing arts in Oldham and we are fully supporting plans for a new performing space for the town."