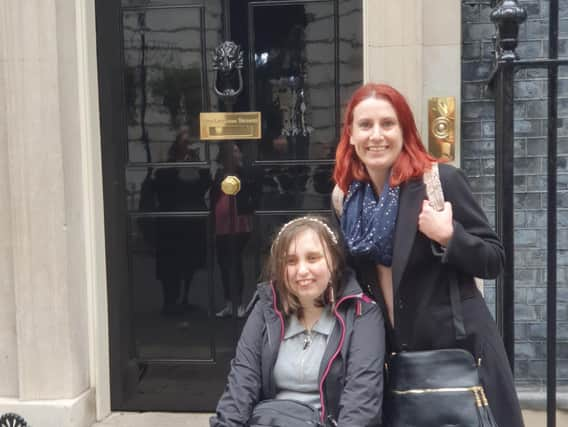 A Salford mum who has become a dedicated campaigner to improve life in the classroom for children with special educational needs and disabilities has spoken about her family's battles and what needs to change in education.
Deanne Shaw started taking on the authorities over the subject on behalf of her daughter Amber.
The family's battles included taking Salford City Council to tribunal over a package of support to enable Amber to attend the college she wanted.
Now Deanne has also joined a national campaign to improve education for those who require extra help or support to achieve.
She says the picture for children and families in this position across Greater Manchester is extremely mixed, with some parents facing real battles to get what they need and others enjoying pockets of good practice,
Where did Deanne's campaigning begin?
Now 17, Amber has a rare genetic condition that is so unusual it does not even have an official name and was only diagnosed around the time she started secondary school.
She has some extra DNA and this affects her muscles, co-ordination and balance, meaning she uses a wheelchair some of the time and requires help with everyday tasks.
She also has sensory issues and battled an eating disorder for years which she is currently in recovery with thanks to specialist support from the Royal Manchester Children's Hospital.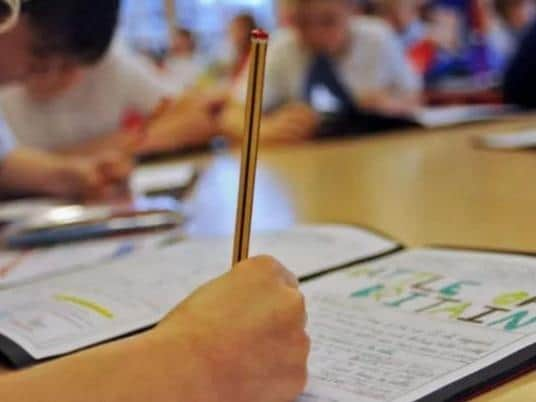 Amber started going to mainstream schools when she was around eight and the family almost immediately faced issues with social care.
Deanne said: "There was always an expectation that she didn't need social care support and we didn't need it. When she was in primary school she went to an after-school club because she couldn't play out with other kids but once she got to about nine or 10, the age children get that little bit of independence, she couldn't have that."
Deanne said Amber's secondary school years were "really rough", with disputes with the authorities over the level of support she could receive, before the family and the council clashed over Amber wanting to attend The Sixth Form Bolton.
They had to go through a full appeals process with the help of pro bono legal assistance before Amber got a good support package for continuing her education beyond GCSEs.
Amber too has become determined to help others off the back of her own experiences and is currently running to be Salford Youth Mayor.
Deanne said: "It's sad that it had to get to that but she wouldn't have got everything without it.
"When we asked for a support package we didn't get the response we would have wanted. It was almost like Amber was asking for a lot, when she wasn't. She just wanted to do what her friends were doing."
How has Deanne's work supporting other families developed?
Deanne is no stranger to helping others and ran a parent-carer forum in Salford for five years before she had to give it up in order to focus on bringing up Amber and maintaining her own wellbeing.
The group visited 10 Downing Street to hand in a petition asking for a greater parental voice in the process.
They also met education minister Will Quince in October to share their concerns.
Let Us Learn Too also put out a survey to families with disabled children asking for their experiences, particularly around the cost of accessing support or therapies that they need.
How does Deanne think Greater Manchester is doing on supporting children with disabilities or special needs and what needs to change?
Deanne says the picture across Greater Manchester for families is mixed, with pockets of good practice but examples she has heard of parents having real struggles to support their children.
However, she does say there has been a drive by leaders in the city-region and by elected mayor Andy Burnham to make things better.
Overall she says nationally there needs to be a change of emphasis so the voices of parents and children hold greater sway when decisions are being made.
And she says the system of getting support for children needs to be made far simpler.
Deanne said: "There needs to be a culture change. There's a lot of money in the system but it's not necessarily going to the right place.
"Across the country the vast majority of tribunals are finding in favour of children and their families. Judges and panels are agreeing with what the families are asking for.
"To me that suggests things are going wrong before that stage, particularly up here where councils are really strapped for money.
"It's about using and spending money most effectively. We know early intervention and prevention works better. I would like to see a real shift in attitude to supporting local authorities properly to meet their statutory duties and follow the law.
"We need to force up standards and expectations. We have also got academies where local authorities don't have responsibility, so the DfE and regional schools commissioners need to work with them.
"It's also a very complicated system for parents and carers to navigate and understand. We know how it works but some people, especially if they have issues themselves, are really struggling.
"There's a real injustice if two people go to tribunal and one gets support for their child because they can afford to pay for a private report on what the child needs and the other one doesn't because they can't.
"Things that go to tribunal a lot include speech and language therapy but they can also be as simple as actually getting an education, health and care plan (ECHP) which opens up much more access to special provision.
"That is a very low threshold but sometimes they are refusing to assess a child and so that decision has to be appealed."
What have the authorities said?
The DfE said that as part of its SEND Review it is looking at many of the issues which campaigners such as Let Us Learn Too are highlighting and engaging with them to ensure their views are taken into account.
It said there will also be a public consultation which will help to shape the green paper's proposals.
A DfE spokesperson said: "The vast majority of cases for education health and care needs assessments are concluded without the need to resort to tribunal hearings.
"However, we know the system needs to be better for children with special educational needs and their families, which is why the SEND Review – an ongoing process - is looking at ways to make sure the system is more consistent, high quality, and integrated across education, health and care.
"This Government is committed to supporting and protecting children with SEND.
"Ahead of our public consultation and publication of our proposals, we are working closely with children and young people with SEND, their parents and carers to ensure their views remain at the heart of this work."
Salford City Council has been approached for comment about the tribunal involving Deanne and Amber.