Facebook and the International Paralympic Committee launch global film series to spotlight the 15% of the world's population who have a disability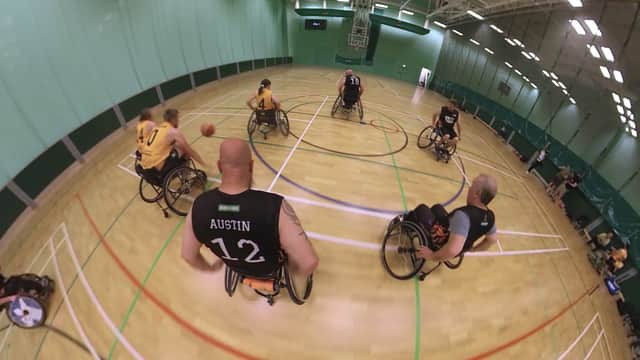 In support of #WeThe15, the global human rights movement launched to represent the world's 1.2 billion persons with disabilities, Facebook has worked with the International Paralympic Committee to launch a film series that explores how sport has created a positive change for four disabled communities around the world.
The four-part series features communities from the United Kingdom, U.S., New Zealand and Brazil, and reflects on how Facebook enables communities to grow and come together online - and consequently the real-world impact that community then has offline.
One episode features The Derby Wheelblazers, a competitive wheelchair basketball team from the United Kingdom. The group plays an important role in the local community, welcoming people of all abilities, including players who do not have a disability. Through the Group we meet Joe Hinsley, who has spina bifida. Joe highlights the transformative role sport can have, helping him grow from a shy child to a confident player and assistant coach, where he helps with drills, demos and community outreach. In the film he talks about the challenge of recruiting new players and how Facebook helps his group overcome that and bond as a community.
To watch the video, please click here.
The other groups featured as part of the series include Associação Bola pra Frente Esportes Adaptados, a community-run football team in Sao Paulo for players with disabilities, with a focus on amputees, the Te Arawa Swimming Club, an inclusive, community-run club in Rotorua, which believes that swimming should be accessible to all, and the Surf for All community from New York, a non-profit to get people of all walks of life to experience the joy of surfing.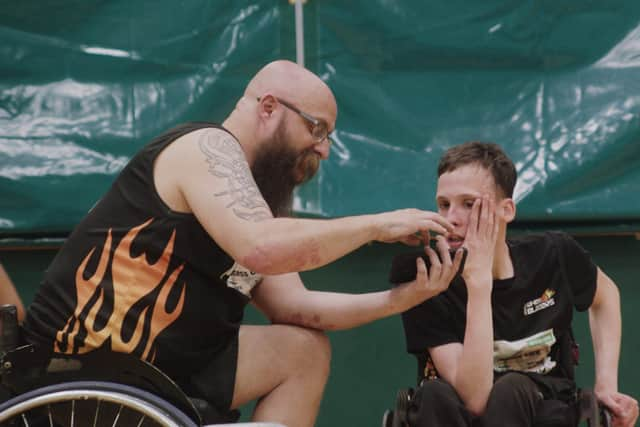 The video series is produced by Facebook, in collaboration with the IPC, and in support of the #WeThe15 campaign, which aspires to be the biggest-ever human rights movement to end discrimination against persons with disabilities who make up 15% of the global population.
The IPC and International Disability Alliance is bringing together the largest ever coalition of international organisations from the world of sport, human rights, policy, business, culture and entertainment to initiate change. The decade-long campaign will put disability at the heart of the inclusion agenda, alongside ethnicity, gender and sexual orientation.
Craig Spence, Chief Brand and Communications Officer at the IPC said, "We believe change starts with sport. The IPC want to halt discrimination against the world's 15% with disabilities and make them active, visible and contributing members of a global society. Through the WeThe15 campaign, we hope to demonstrate the power sport can have in changing attitudes, improving accessibility and increasing opportunities for persons with disabilities around the world. This video series with Facebook shows the role technology and sport can play in helping people bring people together".
Peter Hutton, Director of Sports Partnerships at Facebook, said, "As a global society, we must come together to support marginalised communities like the 15% of people with a disability around the world. That is why we're supporting the #WeThe15 movement through this film series. The series demonstrates how Facebook plays an instrumental role in how communities grow and come together online - and the real-world impact that can have offline."