How a Manchester optometrist helped change lives for refugees in Lebanon
Yousuf Mohammad spoke about giving the gift of sight to people who had struggled for years without much hope of getting medical help.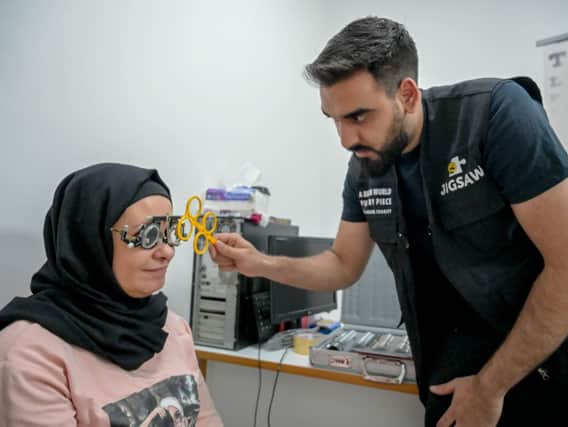 An optometrist from Manchester travelled to the Middle East to help give the gift of sight to refugees.
Yousuf Mohammad went to Lebanon to assist with essential eye care for people who are living in the country after being forced to flee their homes.
Yousuf volunteered as part of The Gift of Sight, an eye care programme in Lebanon run by the charity Jigsaw, which aims to make a positive impact on the lives of victims of war, poverty, disease, and disaster.
He spoke about delivering life-changing care to people in hardship and said it has motivated him to do more charity work.
Why did Yousuf go to Lebanon and what work did he do there?
Yousuf went to Lebanon to give refugees living there the opportunity to get their eyes tested and receive free glasses if they needed them.
He works for Optical Express in Manchester as a specialist refractive optometrist and swapped the North West for the Middle East for a few days to help refugees, who mainly come from Palestine and Syria.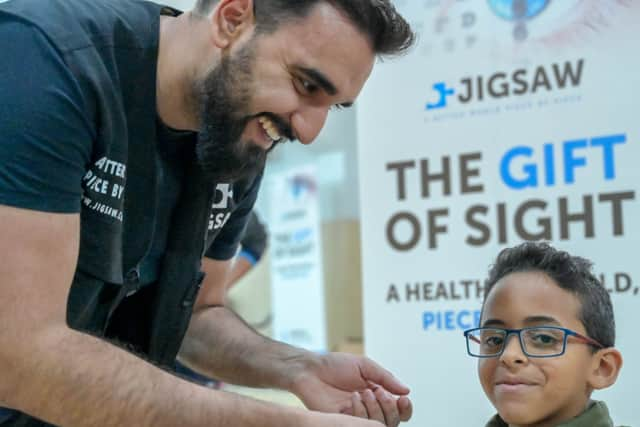 As well as doing eye care Yousuf and the other volunteers with The Gift of Sight trained Lebanese people in skills such as checking patients' vision and fitting and adjusting glasses.
Optical Express also supported his volunteering by donating 500 frames for both children and adults to be taken out to Lebanon.
The eye care provider was also on hand when Yousuf wanted to call back to the UK to check any treatments or decisions being made out in the Middle East.
What did Yousuf say about working in Lebanon?
Yousuf described the impact of his work on patients who had largely assumed they would be unable to access eye care and would have to live with limited vision or sight impairments.
He said: "The majority of people helped were children who may never have had an eye test and are not used to having good eyesight, so seeing their smiles light up when they first put on the glasses was amazing. It is life-changing for these children.
"There are lots of kids and adults in Lebanon without refractive support, having severe eyesight problems and not wearing anything at all. As kids that can affect their development when they are growing up.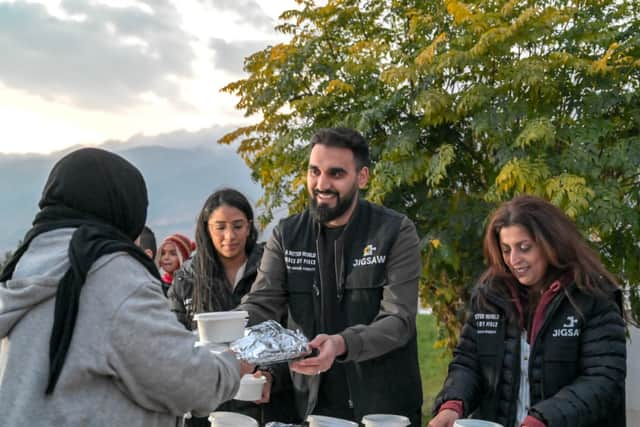 "Handing out the glasses and fitting the frames just made such a massive difference to people's lives. We take it for granted in the UK sometimes because we've got the NHS and cheap glasses but there's no infrastructure like that in Lebanon.
"The smiles on people's faces were amazing. The vast majority were children and they had got used to not being able to see, so when we put the glasses on them and they could see their mum and dad their smiles just lit up. It is honestly life-changing.
"Sometimes, I had to make challenging judgements about difficult optometry cases, which is why it was great that I felt really supported by my Optical Express colleagues at home to call and ask for a second opinion."
Yousuf said he is now keen to do more charity work, which could involve returning to Lebanon or visiting other countries with similar issues around lack of eye care provision.
What else has been said about the work in Lebanon?
David Moulsdale, CEO and founder of Optical Express, said: "We were proud to support Yousuf in his trip to Lebanon for such a worthwhile cause.
"Through providing recycled and second-hand glasses, we were able to fulfil our sustainability principles in tandem with providing vital medical assistance.
"We recognise the importance of improving access to eye care and feel passionate about helping refugees impacted by war and instability.
"Optical Express are committed to providing resources and knowledge to assist wherever possible."