Greater Manchester will be given more powers over transport, housing and technical education under a new devolution deal described as the 'deepest' yet. For the first time, the city-region will be treated like a government department with Mayor Andy Burnham given full control over finances.
The new devolution deal – which is the first since 2017 – means buses, trams and local trains can be brought under one public transport system similar to London's with passengers able to tap-in and tap-out for simpler fares. Greater Manchester will also be able to create the country's first integrated technical education system giving leaders more influence over the local labour market.
The deal also gives Greater Manchester new powers and more funding to build homes – including £400m for affordable housing – to retrofit old houses, making them energy efficient and to crack down on rogue landlords. The government has also committed to giving the city-region more financial freedom in the future with a single settlement to be agreed for several years.
It means that the Labour mayor will be free to spend the money Greater Manchester gets from the government according to his own priorities. But in return, he and the 10 council leaders will be quizzed by MPs in Parliament. The government has said the two 'trailblazer' deal – for Greater Manchester and the West Midlands – will be a 'blueprint' for other areas. Mr Burnham said that this agreement – the seventh of its kind – which follows many months of negotiations, is 'by some way the deepest' devolution deal in England so far.
He said: "Of all of the devolution deals that we've done so far, this is the most significant. The reason I say that is because for the first time Whitehall will be treating us more like Wales or Scotland.
"We will have a single funding settlement which will give us much greater flexibility. We'll be able to do more of what we want to do, rather than dance to the tune of the individual government departments who are often putting lots of conditions on the funding pots that they give out. It's a very significant moment."
Details of the deal were published after Chancellor Jeremy Hunt delivered his budget speech in which he also announced funding for several projects across Greater Manchester as well as the creation of new Investment Zones with £80m to spend on skills, infrastructure, tax relief and business rates reduction. The deal has now been agreed, but it will still need to be formally signed off.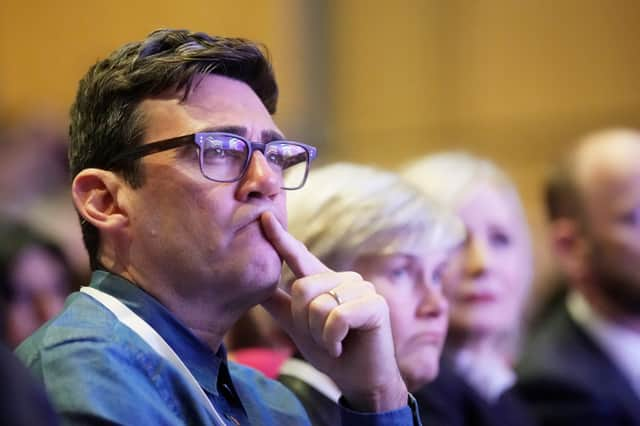 Skills
The deal confirms a new partnership between Greater Manchester and the government to have more influence of post-16 technical education and skills budgets. This joint board will, for the first time in England, bring together local leaders and the Department for Education with the aim of making sure the T-Levels, apprenticeships and other technical and vocational education qualifications on offer in the city-region relevant for the local jobs market.
The groundwork has already begun with the Greater Manchester Combined Authority (GMCA) already working closely with the Chamber of Commerce and all further education colleges in the city-region, to create a system that builds stronger links between employers, further education and training. The deal also builds on previous deals in which the adult education budget was devolved to Greater Manchester, by agreeing to devolve control over non-apprenticeship adult skills functions and grant funding in future budgets.
Working with the Department for Work and Pensions, all future contracted employment support schemes will be co-designed with commitments to share data to ensure they address labour market inactivity, supported by a new joint board. This will allow Greater Manchester and the government to provide a more responsive service to support particular groups back into employment bringing together partners, including in the health sector.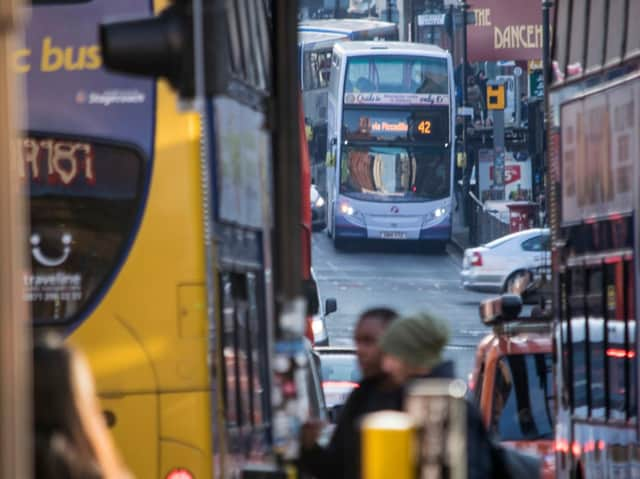 Transport
The deal also commits to the 'full integration' of local rail services with the public transport network by 2030. This means buses, trams and trains in Greater Manchester will be connected under one system like London's.
Passengers will be able to tap-in and tap-out on different modes of public transport and the Bee Network branding will be used on local train stations. The deal also lays the foundation for more local influence over train stations.
This includes identifying opportunities to build housing, offices and other types of development in and around stations. It will also allow local leaders to scrutinise rail performance and help integrate it with the Bee Network.
The deal also commits the government and Greater Manchester Combined Authority (GMCA) to identify the specific legal powers needed for Transport for Greater Manchester (TfGM) to effectively tackle anti-social behaviour and fare evasion on the bus network. This may include introducing new byelaws.
Housing
The deal also includes handing over £150m for Greater Manchester to develop brownfield land, helping build 7,000 homes over the next three years. The GMCA will also be the first place outside of London to have 'local leadership' over the Affordable Homes Programme estimated to be worth £400m.
There will also be new local powers, additional funding and targeted support under a Greater Manchester Housing Quality Pathfinder, plus £3.9m to help reduce the use of bed and breakfast accommodation for homeless families by leasing 200 good-quality private rented properties across the city-region.
Local leaders also asked for powers to punish rogue landlords who are paid by housing benefits as part of the Greater Manchester Good Landlord Scheme. Mr Burnham said that this has been agreed in principle, but how it would work still needs to be decided so that it does not exacerbate housing supply issues.
However, the government has agreed to pilot the devolution of net zero funding by giving Greater Manchester funding to retrofit housing to make them more energy efficient, rather than requiring the city-region bids for cash. Subject to confirmation of funding, this should happen from 2025 onwards.
Single settlement and accountability (select committees)
The deal also confirms that the GMCA will get a single funding settlement like government departments in the next spending review which is expected in 2025. This type of grant is a first in England, taking the city-region towards a Scottish and Welsh-style funding model and giving Greater Manchester new freedoms to take decisions over spending according to its own priorities.
This means Mr Burnham would be given a single budget for several years rather than having to bid for separate pots of cash. However, as a condition of the deal, the Labour mayor and the 10 council leaders in Greater Manchester would be subject to scrutiny by MPs on select committees in Parliament.
Lord Jim O'Neill, the vice-chair of the Northern Powerhouse Partnership, who helped push through the devolution agenda while he was a minister at the Treasury said that this lays the foundation for further fiscal devolution – including by handing over more tax raising powers to local leaders. He said: "Nearly a decade on from the devolution deal between Greater Manchester and the then Chancellor George Osborne, which helped kickstart the entire Northern Powerhouse project, this feels like a return to the spirit of that period and a new era for metro mayors and local government."
Mr Burnham said all 10 councils leaders in Greater Manchester are 'unanimous' in supporting the deal. He said: "Our city-region needs to take pride in this. It's not me – it's been built by people over decades to be honest.
"The place we've reached is unique. We've got a vote of confidence here from the UK government that is something that everybody should take pride in. It really does allow us to go to the next level."