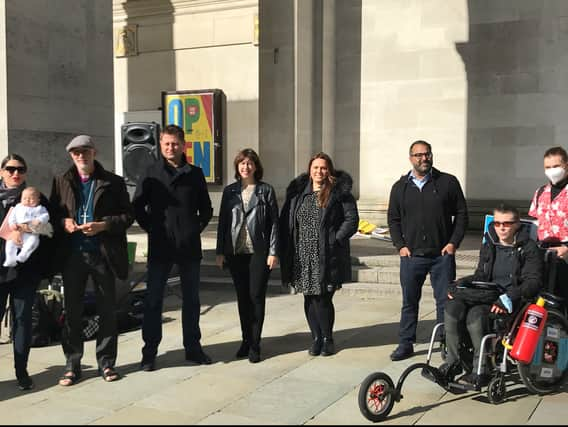 Manchester campaigners against the cladding and building safety scandals are running an online fund-raiser to explore the possibility of taking legal action against the Government.
Manchester Cladiators have set up a page on CrowdJustice and hope to raise £14,000 for expert legal advice on whether leaseholders can take ministers to court or not.
The group has been campaigning for some time against what it says is decades of shoddy work on high and medium-rise buildings by the construction industry and lack of oversight by Government.
It says those who are responsible for tall buildings being unsafe should be the ones paying to put things right, not the people living in them.
What is the fund-raiser?
The Cladiators are exploring the possibility of legal action being taken against the Government over the scandals.
It wants to challenge in court ministers' decisions, particularly the scheme to carry out remediation work on unsafe buildings. The group says too many leaseholders still face crippling bills, with some having to take out loan arrangements and others receiving no help at all.
However, there are considerable legal complexities involved in this case.
Expert barristers are being asked to carry out work to ascertain the strength of the leaseholders' legal position.
The Cladiators say if they are successful hundreds of thousands of leaseholders across the country could be helped.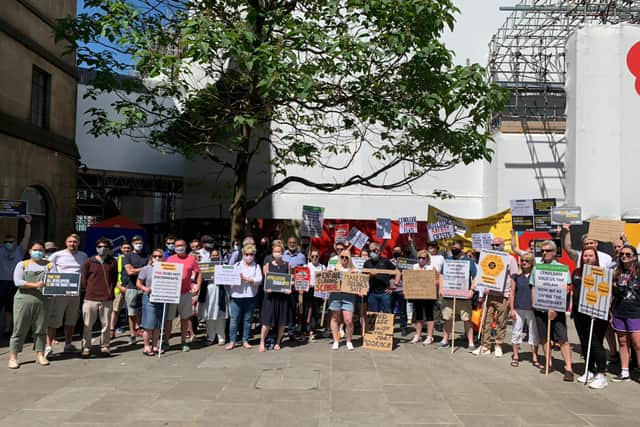 Giles Grover from the Manchester Cladiators said: "We started looking at this some time ago.
"There has been a lot of chat since we started about what other options are available to us, things like public law and human rights. It's still at a preliminary stage.
"It's also good to keep up a bit of public pressure related to this as there is a chance that whatever the Government comes up with won't be fair or encompassing all leaseholders."
More than £9,500 had been donated by Thursday afternoon (2 December).
If the legal opinions are favourable towards action being taken, another larger fund-raising campaign will be necessary to come up with the large costs associated with going to court.
What have leaseholders said?
The CrowdJustice page contains testimonies from several Greater Manchester residents who have become caught up in the crisis.
Georgie Hulme, who was told in 2019 that there were major fire safety issues with the building her accessible flat is in, said: "The part of the building I live in is under 18 metres, so the application to the Building Safety Fund was rejected due to the height being too low.
"So there is no help towards cladding remediation. There is no help for non-cladding costs, that could cost even more.
"The Government propose a loan capped at £50 a week for the cladding remediation only. I'm reliant on disability benefits and yet I'm expected to be able to pay this, be in debt potentially for life, as well as pay for all the general rising costs e.g. insurance and other remediation works. I simply can't.
"This crisis isn't my fault and yet I and others are being unfairly punished.
"There is no break from this nightmare. I'm constantly full of dread and anxiety."
Darren Matthews, who lives in Transport House in Salford, said he has been told remedial work in his building will cost £97,000 per apartment, on top of the £4,500 each leaseholder has already paid for safety measures.
He said: "The burden of a massive bill weighs heavily and has impacted on my life enormously.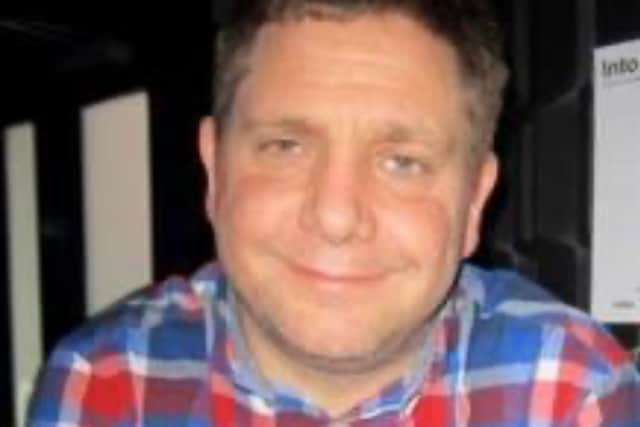 "The situation is on my mind when I wake up, throughout my working day; during my social time with family and friends and when I go to bed… there is no respite.
"I now have high blood pressure and an extremely fragmented sleeping pattern to the extent that I am now prescribed medication but that does not alleviate the problem; it merely masks it."
What has the Government said?
Last month Michael Gove as the minister for Levelling Up, Housing and Communities appeared in front of a parliamentary select committee and spoke about cladding.
During the questioning he queried why leaseholders should be paying money for repairs at all.
His words were cautiously welcomed by campaigners, though they are wary as they say ministers have spoken previously about the issue but not translated that into suitable actions.