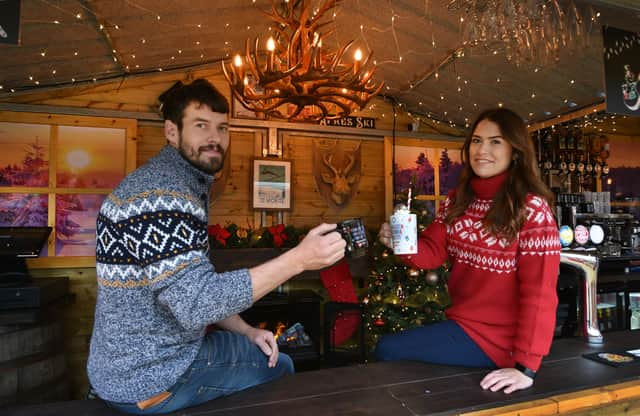 They're back! Traders have set up shop in Manchester city centre as the Christmas Markets opened for 2021 on Friday 12 November.
A huge array of food and drink stalls were already attracting hungry shoppers at lunch-time to Piccadilly Gardens for the new Winter Gardens attraction, which runs til 3 January 2022.
One new trader at Winter Gardens is Hannah Joe, co-owner of PANC, who set up the vegan business in February this year.
"We chose to open our business in Manchester because we live here and we love the city.
"We also felt that there was a massive gap in the market for vegan affordable food.
"We have found that things like a vegan Jaffa cake or vegan bratwurst is really hard to find.
"We are trying to accommodate for things that is not normal to find and it is really close to the real deal, so it does taste like meat.
"The secret is in the sauce because we make our own sauce."
Our photographer snapped early birds on Friday who were some of the first through the gates at the Winter Gardens, one of six locations hosting the markets this year. See our guide to what's on at the markets here.