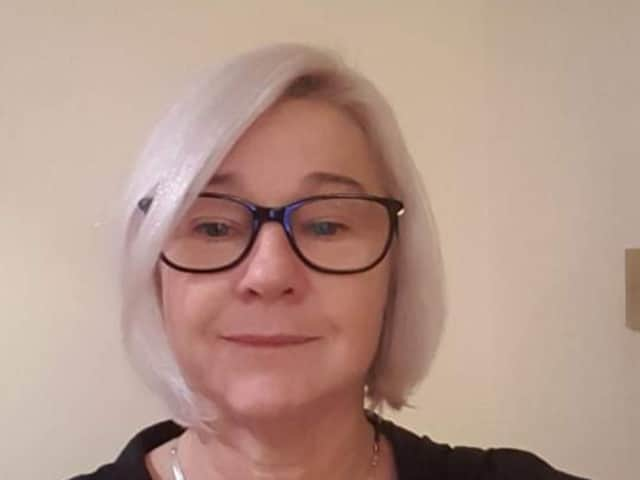 Tracey Scholes, who lost her job at Go North West after 34 years
A bus driver who was left unable to operate a Manchester company's redesigned vehicles because she was not tall enough is continuing to battle to keep her job.
Tracey Scholes has lodged a final appeal over her dismissal from Go North West after 34 years of service.
Tracey is 5ft tall and is physically incapable of operating new vehicles brought in by Go North West, because of where the wing mirrors have been repositioned.
The case has attracted criticism online, with some claiming women are not taken into account by designers of products or objects, and a leading trade union has promised action against the firm if Tracey is not reinstated on full pay and hours.
However, the bus company said it greatly regretted Tracey's departure and said it had tried hard to resolve the situation.
A Go North West bus, pictured in Manchester in 2019 before the changes Credit: Shutterstock
How did this situation develop?
Unite, which is representing Tracey in her battle, accused Go North West of "essentially designing Tracey out of her job".
The bus operator changed the specification of some of its vehicles and where the wing mirrors on the new vehicles were put meant that Tracey was not tall enough to physically drive them.
Last month, Go North West ruled that Tracey no longer had the capability to drive some buses.
The 57-year-old appealed but now faces dismissal unless she accepts losing five hours of pay a week because there are fewer buses for her to drive.
Losing her job, Unite says, would mean widow and mum-of-three Tracey losing the much-needed £230 a month she still earns from driving school buses which are older vehicles where the wing mirrors have not been repositioned.
Tracey has now lodged a final appeal.
What has been said about the case?
Unite has blasted Go North West over the case and promised to 'ramp up' action against the company if it does not reinstate her on full pay and hours.
Unite general secretary Sharon Graham said: "Unite is determined to defend Tracey Scholes' right to keep her job. With 34 years' service Tracey does not deserve to be put through this terrible ordeal over Christmas.
"Unite will fight for its members' jobs, pay and conditions especially when an employer behaves in such a callous and disgraceful way.
"The management at Go North West only have to find Tracey one hour of work a day to solve this amicably.
"It's not much for Go North West but it's a lot for Tracey. Instead, the company seems hell-bent on confrontation.
"Tracey has her union's full support and I am ready to ramp up Unite's campaign. "
The case has also reached a wider audience with criticism of Go North West's decision.
What has the bus company said?
A Go North West spokesperson said: "Tracey was a valued member of our team at Go North West and we are extremely sorry to see her go. The design of the mirrors on our buses was agreed after consultation with Unite some time ago.
"All our other drivers of similar height to Tracey are able to view them safely.
"When Tracey raised a concern with us, we made numerous proposals to accommodate her, including offering to put her on different routes, and different types of buses. Unfortunately, all our suggestions were rejected.
"Dedicated, experienced, hardworking bus drivers are difficult to find and so we would never act lightly in a situation like this. We are sorry that we were left with no choice but to bring this driver's employment to an end."