Manchester Airport has announced that flights to China are resuming following a two-and-a-half year hiatus due to the coronavirus pandemic.
The weekly Manchester-Beijing service will run on Mondays and is operated by China's Hainan Airlines. As of October, flights will depart on Tuesdays.
The outbound route will initially run via Dailan, where visitors to China are required to isolate for seven days at a centralised quarantine facility. Inbound flights to Manchester, however, will run from Beijing.
The renewal of the service comes as thousands of university students from China prepare to return to the UK for the start of the new academic year.
Zheng Xiyuan, Consul General of the People's Republic of China to Manchester, described the route as a "bridge of cooperation between the two cities and the two countries."
He said: "The route was suspended due to Covid-19, but even so, Hainan Airlines continued to send tens of thousands of Chinese students to Manchester on charter flights during the pandemic.
"Used mainly by Chinese students, the route is their way to pursue knowledge and their way home, and the bridge of white clouds carrying the longing of countless parents for their children, and the profound friendship between Chinese people and British people."
The renewed Manchester flights, which started operating in 2016, will be the only direct link to mainland China from the UK outside of London.
Before the pandemic, around 100,000 people per year travelled on the Manchester-Beijing route, according to Manchester Airport.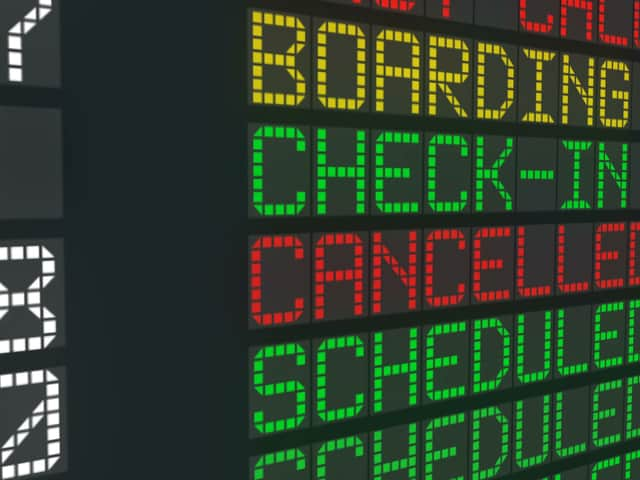 It is hoped that the North will see a welcome economic boost now flights to China are back on departure boards.
Chris Woodroofe, Managing Director of Manchester Airport, said: "Prior to 2020, the Hainan service provided vital connectivity to one of the world's most important economies and I am sure this news will be welcomed by the hundreds of thousands of people across the North who travel to and from China each year.
"It is extremely positive to see critical routes like this return to our departure boards and we look forward to working closely with Hainan Airlines to build on the previous success of this route."
Rhys Whalley, Executive Director, Manchester China Forum, added: "The resumption of scheduled services between the UK and China is a very welcome development and one that will serve to accelerate post-pandemic recovery and engagement with the world's leading growth economy."
What are the entry requirements for UK passengers flying to China?
More information on entry requirements for travelling to China from the UK can be found on the gov.uk website.