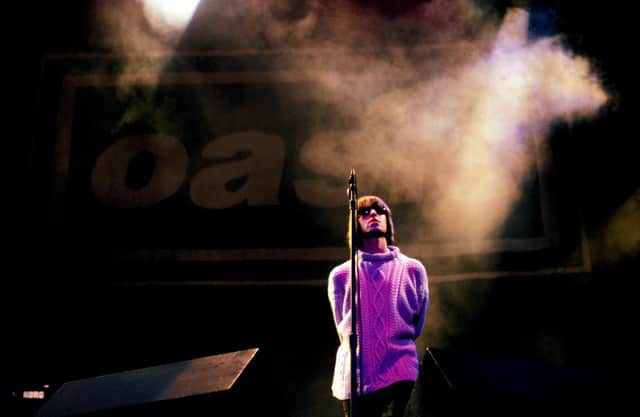 A previously unseen clip of Oasis performing Champagne Supernova with Stone Roses' guitarist John Squire has been released, ahead of a film marking 25 years since the band's legendary Knebworth gig.
Taken from the second night of the band's two iconic Knebworth shows in 1996, the clip shows Squire taking to the stage for the seven-minute version of the Oasis classic.
It also features snatched, first-hand accounts from the fans who were there at the mega gigs.
Directed by Grammy Award-nominee Jake Scott, 'Oasis Knebworth 1996' celebrates the story of the special relationship between Oasis and their fans that made the largest concert of the '90s possible.
It is a story told through the eyes of the fans who were there, built around extensive and never before seen archive concert and backstage footage from the event, with additional interviews with the band and concert organisers.
It will be released in cinemas from Thursday 23 September.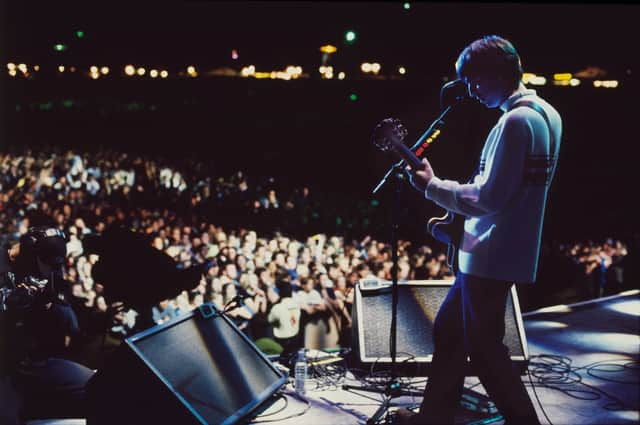 Oasis are also releasing a commemorative live album on 19 November which can be pre-ordered via their website here.