The family of a young woman who died after spending several months in a mental health hospital in Greater Manchester are hoping an inquest will answer their questions about what happened to her.
Lauren Bridges, aged 20, was an in-patient at the privately-run Priory Hospital Cheadle Royal,near Stockport, when she was found unresponsive on 24 February last year. She was taken to hospital and her family made a 300-mile journey to be with her at her bedside, but a decision was made to withdraw her life support the following day.
Proceedings to find out exactly how Lauren died got under way at Stockport Coroners' Court on Monday 20 February and were originally scheduled for up to a fortnight. However, the inquest has now been adjourned until later this year.
Her family, who have instructed solicitors to help them with the inquest process, say they hope the evidence given to the coroner will provide "vital answers" to their questions about the end of Lauren's short life. The hospital has offered its condolences to Lauren's family and friends.
What happened to Lauren Bridges?
Lauren spent seven months as an in-patient at the Priory Hospital Cheadle Royal before her death. She had been admitted to psychiatric units eight times in the three years before going there.
She was a patient in a psychiatric intensive care unit (PICU) at the facility, which is described on the Priory website as a place which "offers a range of comprehensive inpatient mental health services for young people and adults, in a safe and supportive environment."
After passing her GCSEs, Lauren started studying A Levels and aspired to be a doctor or a paediatric nurse. She was first admitted to a psychiatric unit in October 2018, just as she was about to turn 17, on a voluntary basis.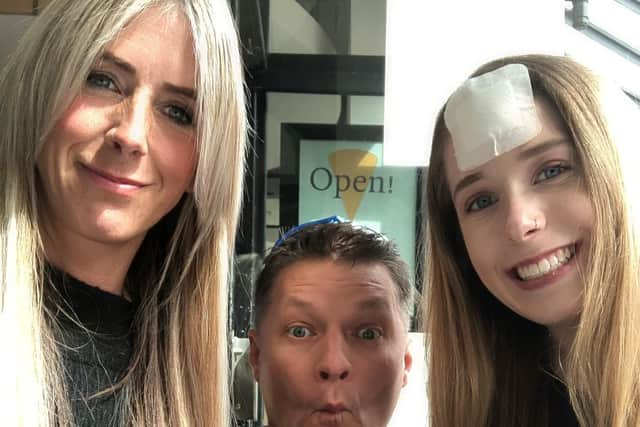 Over the coming years she was admitted to units a further seven times. Her ninth admission was to Cheadle Royal in July 2021.
After she was found unresponsive and rushed to hospital in February 2022 her family made the six-hour journey to be with her. However, the day after her admission a clinical decision was made, together with Lauren's loved ones, to withdraw her life support.
An inquest into the circumstances of Lauren's death at the age of just 20 is being held in Stockport. Her mum Lindsey, who is from Bournemouth, has instructed specialist lawyers at Irwin Mitchell to investigate her daughter's care and support her through the inquest process.
Proceedings got under way on Monday 20 February but was adjourned on Tuesday 22 February. It became clear the inquest could not be completed in the allotted time and after speaking to Lauren's family and the interested parties the coroner decided to adjourn it. It is being relisted for a period of four to five weeks in the summer.
An Irwin Mitchell spokesperson said: "While this adjournment delays the family's wait for answers, they accept it's necessary to ensure a thorough and fearless investigation into the circumstances of Lauren's death before a conclusion is reached."
What has been said about Lauren Bridges' inquest?
Lindsey, 44, said: "Lauren was a straight-A student and wanted to use her life to help others. It was awful having her so far away from home but despite everything we tried to focus on the future and Lauren coming home to us.
"We talked about her going to university and her fulfilling her dreams. She was really excited about this. We were looking at courses and I'd manage to get her an education healthcare plan that would support her through university.
"As soon as I saw the phone ring in the middle of the night I just knew something had happened to Lauren. Those hours travelling to be with her and then in hospital will stay with me forever. Having to make the decision that her life support should be withdrawn is the hardest thing I'll ever have to do and is something I'll never get over.
"Lauren showed everyone who knew her how to be a better person. She was the kindest, most caring, considerate human being I'm sure I'll ever meet. She gave so much joy and love to everyone that knew her and made me the proudest parent.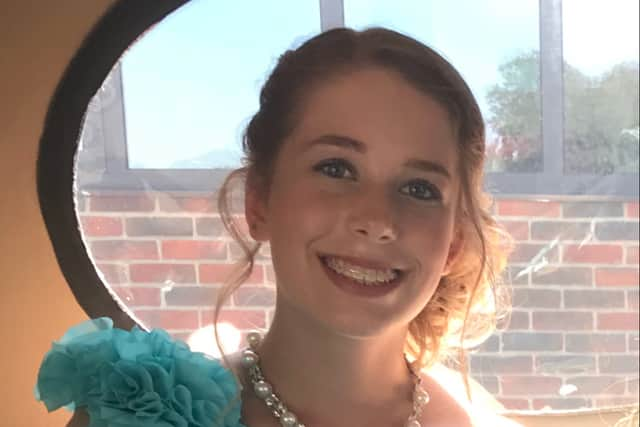 "Lauren wasn't just my daughter - she was my best friend and she was beautiful inside and out. It's difficult to find the words to describe what these last few months and trying to come to terms with Lauren's death has been like. The pain that has been left in our lives is unbearable.
"I'd do anything to have Lauren back in our lives but sadly I know that's not possible. I know the inquest is going to be incredibly upsetting, but I owe it to Lauren to honour her memory by at least establishing the answers as to why she died."
Alexander Terry, a specialist public law and human rights lawyer at Irwin Mitchell representing Lauren's loved ones, said: "Coming to terms with Lauren's tragic death and the circumstances surrounding it has been so painful for Lindsey and the rest of her family. Understandably they have many questions about the events that unfolded in the lead-up to her death.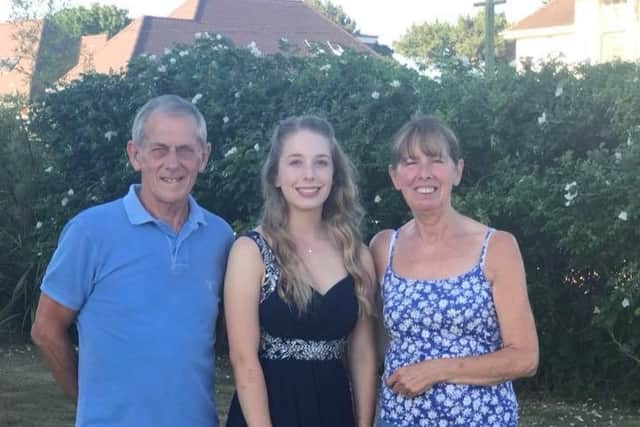 "Human rights law promotes independent living and requires that the care in psychiatric hospital units is necessary and protects life. Despite previous government pledges to reduce the number of autistic and learning-disabled people in hospital settings, we continue to see too many families with concerns about these units and their loved ones' care.
"Behind every statistic is a heart-breaking story of how families are being kept apart.
"While nothing can make up for her loss, we're determined to support Lauren's family to help them obtain the vital answers they deserve. If during the course of the hearing any issues are identified, it is important that lessons are learned to improve care for other patients."
A spokesperson for the Priory Hospital Cheadle Royal said: "We would like to extend our heartfelt condolences to Lauren's family and friends at this difficult time. We have been working closely and transparently with the coroner and others, and are unable to comment further ahead of the hearing."