A care home in Manchester has been cleared of neglect and abuse after a member of staff shared photos of residents' beds covered in urine and faeces.
An investigation by Manchester City Council concluded there was no evidence of neglect or abuse found at the Homeleigh assisted living facility in Crumpsall.
The residential home for adults with mental health needs, learning difficulties and autism spectrum conditions in Middleton Road is run by Achieve Together. The company said the council's statement about the investigation is 'entirely in line' with its perspective on the matter, but would not comment any further.
It comes after a member of staff photographed soiled beds belonging to two residents on a number of occasions and sent them to the local authority. However, the council said a 'thorough' investigation instigated immediately after the allegations were made found no evidence of neglect of abuse.
What has been said about the investigation into the allegations at Homeleigh?
A Manchester council spokesperson said: "As soon as we were made aware of the allegations, we immediately instigated a thorough investigation involving all the relevant safeguarding partners, including the regulator the Care Quality Commission. Staff and residents were spoken to while the investigation was ongoing, and the provider was open and transparent with information.
"Our priority and main concern is to ensure the safety and wellbeing of the residents in this home and we, along with all the safeguarding partners, were satisfied that there was no evidence of neglect or abuse found."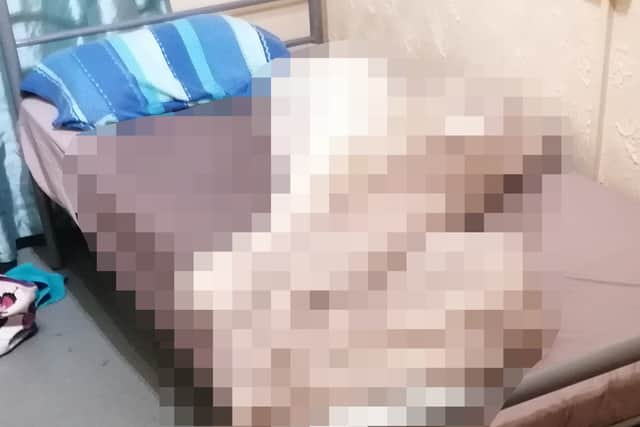 A Care Quality Commission (CQC) spokesperson said: "CQC are aware of concerns regarding Homeleigh in Manchester. We are liaising closely with the provider and local authority to ensure people are receiving safe care.
"While we don't investigate individual complaints, all information we receive informs our monitoring of services and future inspections. Where we find people are at risk, we will not hesitate to take action in line with our regulatory powers to ensure people's safety."
Achieve Together, which runs the residential care home, said that the statement provided by Manchester council is entirely in line with its perspective on the matter, but the company did not comment further.