From the outside, the glamorous world of beauty pageantry can often seem outdated. The notion of women competing on the basis of looks and other special talents is hardly compatible with feminist ideals of the post-MeToo world. But that was 50 years ago, says Miss Manchester Anita Saha. Today it is all about empowerment.
Anita took over the title in October, when the reigning Miss Manchester Rennae Chapman had to step down due to time constraints. Anita then went on to compete in the Miss England heats and now continues her duties as the Manchester winner.
She told ManchesterWorld: "Over time, the world has progressed and so have we, as women. And I think, as women, there's nothing more important to us than to empower ourselves.
"Pageants have become a platform where we celebrate womanhood and everything that women can achieve. I think it's a great platform for women to step on to bigger things."
Since the 22-year-old started on her Miss England journey last year, she has had to balance these commitments alongside studying – she is currently working towards a masters degree in biomedical sciences at the University of Manchester – and a packed extra-curricular schedule that includes modelling work, swimming, basketball and classical Indian dance and singing.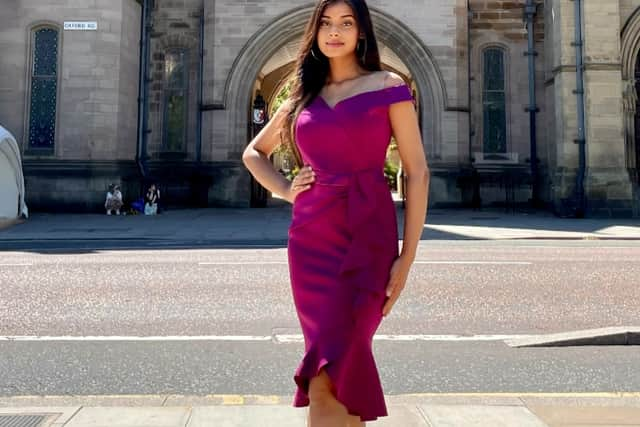 Anita was born in London, but grew up from the age of 6 in her native Kolkata, India, returning to the UK for university. Her background is an important part of why she decided to enter the prestigious competition. Having lost first her mother aged 14, and then her father aged 16, she is now determined to help others as well. Anita was offered several places at medical schools at home and abroad, but financial constraints following the loss of her parents meant she had to change to biomedical sciences.
She said: "I think there was this void, an incomplete feeling, that I want to do something better, something far beyond myself and I want to be able to help people. Because when I lost my parents, I felt, as a 14-year-old, 16-year-old, I felt very helpless because I wasn't a doctor and I couldn't save their lives."
"I have grown in the hospital halls, I've heard the wailing of people losing their loved ones, and there was nothing that was more traumatising than that. I think that changed my outlook on life and made me want to stand up and change the world, be the person to help people.
"For someone who hasn't been in my shoes or hasn't experienced it, it comes from within to actually want to help people."
Despite the trauma of losing her parents, and the heavy workloads of both university and Miss Manchester life, Anita sees her new platform and the opportunities it has brought her as a "second chance."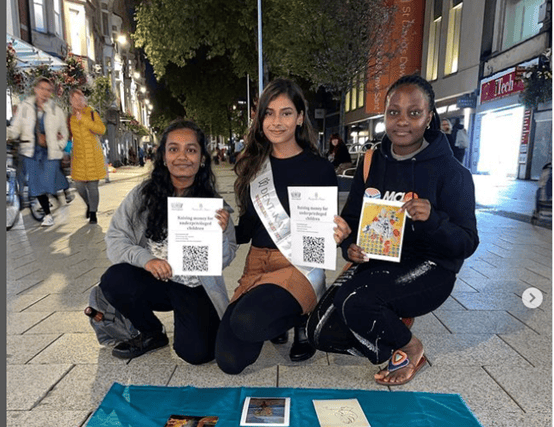 She said: "I won't lie, it's not easy. I wake up every day with a positive mind. I wake up every day with gratitude, because despite everything I went through, life could have steered some other way after I lost my parents, I could have had equal chances of becoming homeless. The fact that life gave me a second chance, it felt like I got a second chance at life, at that moment, I felt I had to make the most of it and I had to give back to the universe.
Representation is another important factor of Anita's pageant career. Growing up, she wished she had the kind of role model she believes the Miss World pageants fosters.
She explained: "As Miss Manchester, I'm getting the opportunity to speak to school children from the ages of 11-17, teenagers, about anti-bullying and how to be more confident, and tackle and cope with mental health – something that I wish I had at that age, because I was bullied, and that's what caused me to have such low self-esteem.
"It was a chance for me to be the person I wish I saw growing up and to be the representation I wish I saw growing up, as a darker-skinned South Asian."
Anita's charitable and community work does not stop there. As part of the Miss England process, participants are encouraged to undertake projects under the competition's Beauty for Purpose charity. As a future biomedical research scientist, her project focuses on access to healthcare. She has organised a virtual concert and an art sale, raising money for Ukrainian aid and oxygen supplies for India during the country's devastating second wave of the coronavirus pandemic.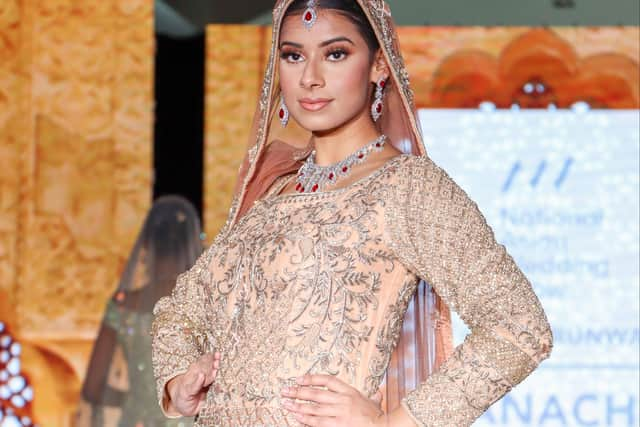 Having achieved so much already, now her sights are firmly set on a career as a biomedical scientist, working on projects that she hopes will "pioneer and change the boundaries of medicine and science altogether." She also wants to spend more time on her creative pursuits.
She added: "That's what my parents encouraged as well, not just always study, but also to cultivate other activities and give time to other activities."
Anita is aware of criticism and controversy that surrounds beauty pageants like Miss World, but her experience has taught her that it is not just about looking pretty. In fact, she said she prefers to just call them "pageants."
She said: "Even as recently as two years ago I thought beauty pageants were primarily about beauty, and I never thought I was beautiful because of the kind of colourism that I grew up with where darker South Asians were not considered beautiful.
"I think it's a consensus, or perhaps a meeting, of the most inspiring and empowering women from across the country at a national level. At an international level, on the world stage, you find empowering women from all across the world and I think there's nothing more amazing than that."
Anita has a clear message to any young women out there who are thinking about following in her footsteps.
She said: "Believe in yourselves. To actually go out, come out of your shell and just believe in yourself. If you put your mind to it, you can achieve it. If you have dreams that ignite a spark in your heart, I would say always go for it, no matter what obstacles you have to face, always go for your dreams. That's what will make you happy in the long run."