John Soyoye killing: seven gang members jailed for murder for 146 years after brutal stabbing of teenager
The 16-year-old victim was subject to a violent attack by a group armed with weapons, with the sickening incident being filmed.
Watch more of our videos on Shots!
and live on Freeview channel 276
Visit Shots! now
Seven gang members have been jailed for murder and given sentences totalling 146 years for the brutal killing of a teenager in Manchester.
The group were put behind bars after being found guilty of the killing of 16-year-old John Soyoye in Moston in November 2020.
The gang subjected John to a brutal assault with weapons and filmed their sickening actions, with two people later caught bragging about his death on video.
Police said they hope the long prison sentences handed down will send out a message about how knife crime will be dealt with in the city-region.
Who has been found guilty and jailed for the murder?
Seven people have been put behind bars after being found guilty of murder and violent disorder.
Francesco Raji, 19, and 23-year-old Christopher Semedo, both of Elm Road, in Oldham, who were jailed for 21 years and 24 years respectively.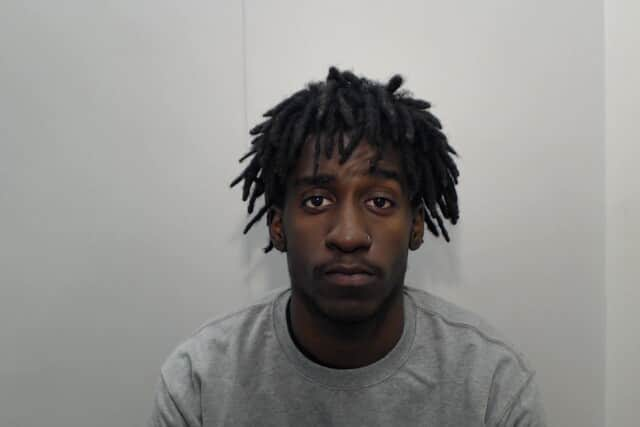 Brent Tchipenda, 19, of Wistaria Road in Gorton , who was jailed for 21 years.
Octavio Antonio, 19, of Deepdale Court in Blackley, who was jailed for 20 years.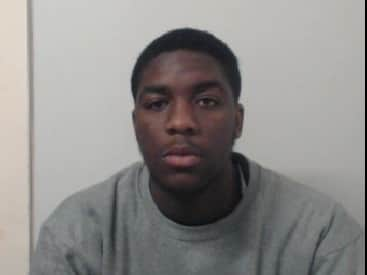 Ismiel Correia, a 20-year-old of no fixed abode, who was jailed for 20 and half years.
Nelson Correia, 22, of Petworth Road in Oldham, who was jailed for 23 and a half years.
A 16-year-old boy who cannot be named for legal reasons, who was jailed for 16 years.
The trial took place over 11 weeks between October and December 2021.
They were sentenced at Manchester Crown Court on 14 January but reporting restrictions were in place until they were lifted on 8 March, allowing the details of the case to be made public.
How was John Soyoye killed?
The court heard how at around 6.55pm on Thursday 5 November 2020 a group of 13 men were walking along Moston Lane in the direction of Kenyon Lane in Moston.
As they reached the junction, the group begin to run down Kenyon Lane and pull out weapons.
They ran at another group of men and began to swing machetes and other weapons, including bats, at them.
Alexander Soyoye, who was known as John, was in this second group.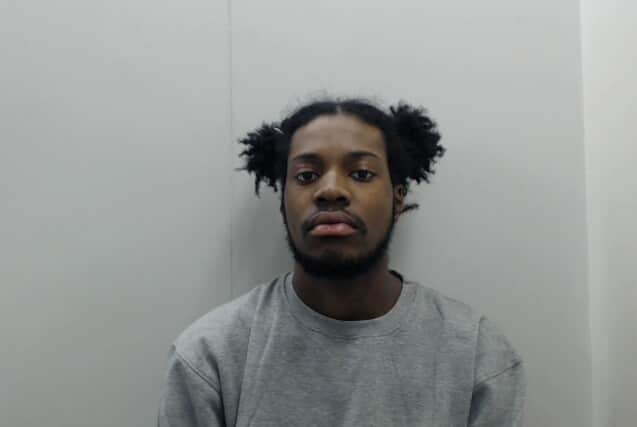 Brent Tchipenda, began to fight with John but he and the smaller group attempted to flee the larger group after they all realised John had been injured.
The larger group began to pursue them on foot towards Birchenall Street. Once there, John became isolated from his group as he slowed due to his injuries.
This led him to be attacked by the larger group and he fell to the ground where he was surrounded by nine men.
They subjected him to a violent, continually striking, stabbing, slashing and kicking him. This brutal attack was also filmed by one of the group.
Shocked members of the public came to John's aid but sadly, he died at the scene.
The larger group fled the area with some of them jumping into a taxi and heading to the Royal Oldham Hospital due to Tchipenda's injuries.
How did police track those responsible down?
At the hospital, Tchipenda headed into A&E alone and told staff that he had been the victim of an assault in Oldham
The others who were with him in the taxi split off, taking his rucksack and blood-stained clothing with them.
Later that evening, detectives completed enquiries at local hospitals and were suspicious of Tchipenda's explanation as to how he came by his injuries. As a result, he was arrested on suspicion of murder.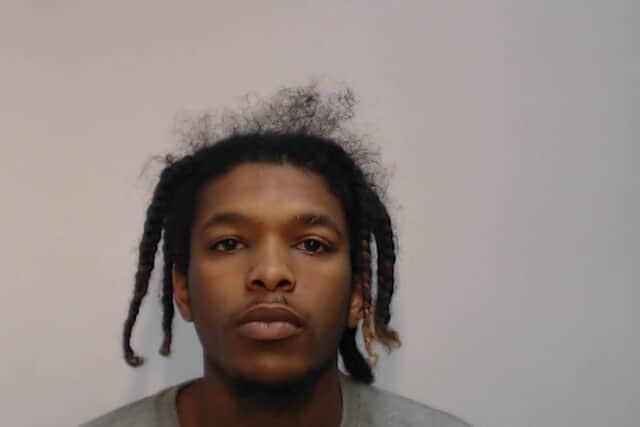 Francesco Raji, Christopher Semedo, Nelson Correia, Octavio Antonio and a 16-year-old boy who cannot be named were all subsequently arrested later that month and items were seized, including phones and clothing that were used on the night of the murder.
Examination of the 16-year-old's phones also uncovered drill lyrics written as notes on 7 November making reference to the death of 'MD', a nickname used by John.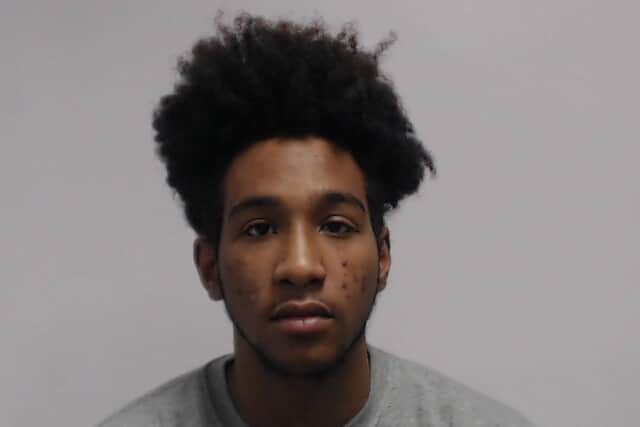 A video was also uncovered with two of the attackers bragging about the murder.
Octavio Antonio was arrested trying to board a train at St Pancras International train station in London having earlier been circulated as wanted by the investigation team. Ismiel Correia was arrested on 23 December.
Is the investigation now over?
The criminal proceedings involving the murder and the police investigation are both still running.
Mohammed Al-Jaf, a 21-year-old man from Bradney Close in Manchester, has also been in the dock but he was found not guilty of murder.
However, he was found guilty of manslaughter and violent disorder and will be sentenced for those offences at a later date.
In addition, five remaining suspects are still sought for questioning by police.
They are believed to have left the UK shortly after the murder.
What have police said?
Detective Chief Inspector Gareth Davies of GMP's Major Incident Team said: "This was a horrific, violent and senseless assault that cost a young boy his life. Thankfully no innocent bystanders were injured in the disorder but the result could have been even more devastating.
"No family or parent should ever have to receive the news from police that their son or daughter has been brutally murdered in the street.
"I know that this trial has been incredibly difficult for John's family and I hope that the sentences received earlier this year has given them at least a small sense of justice and closure.
"Knives ruin lives - not only for the families impacted by knife crime but also for those who carry them.
" Eight young men now face a significant amount of time in prison and I hope that this sends a strong warning that carrying and using knives carries a significant consequence and GMP will do all it can to ensure those responsible are apprehended and face the appropriate justice."