A Manchester couple are selling everything they own and have waved goodbye to the UK to set out on an extraordinary globetrotting odyssey.
Katy Andrews and her husband Ciaran, from Moston, had been thinking about swapping the North West for a life on the road for some time before finally taking the plunge this year.
They are currently travelling across the USA with house-sitting websites enabling their money to stretch further, and have plans to explore South and Central America before heading on to South Africa and into Asia.
Katy says her only regret is that she and Ciaran did not trade in their ordinary lives working in the UK sooner and encouraged people to follow their hearts and their dreams.
How did Katy and Ciaran embark on their round-the-world adventure?
Katy said there were a number of reasons behind her and Ciaran making such a dramatic transformation to their lives.
They had been thinking about doing something like this since before Covid-19 hit and the pandemic, with all its restrictions and lockdown periods, made her more determined to get out into the world.
Katy was also unhappy in her job and she was worried about the toll Ciaran's 25 years in kitchens working as a chef was taking on him due to the job's long hours and intense pressure.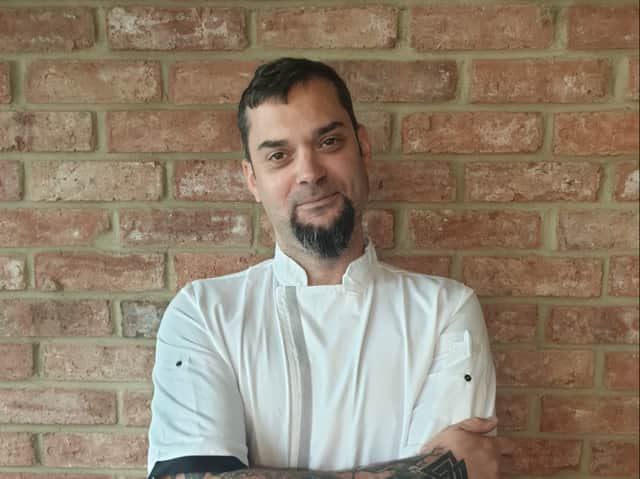 In addition, the couple experienced a personal setback when a second round of IVF treatment failed. They decided that, with the prospect of them being able to have children receding, that was another reason to follow their personal dreams and go.
Katy, 37, said: "It was like a revelation, a breaking point. When you hit rock bottom there's only one way to go. We've got no children, we have nothing tying us down to this country, energy bills were going through the roof. It was a turning point.
"We decided we were just going to go off and do our own thing and try to build a life for ourselves. We had a lot of stress during lockdown because Ciaran was being made redundant and restaurants were closing for a long time.
"It was like the universe was saying 'do something else'. We needed to try to do something different.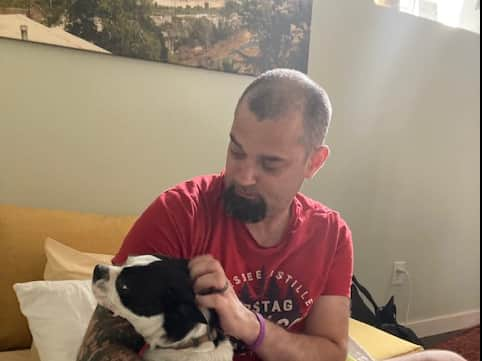 "We had had a four-year plan or so to save up but then with the pandemic we couldn't save as much as we wanted. We just thought that if we carried out waiting until we had enough in the bank it would probably never happen.
"It was very unfamiliar territory for me, normally I like to have everything planned. This was us throwing caution to the wind."
The couple managed to put their Manchester house on the market and are currently completing the sale of it, and have also sold off its contents through Facebook, including getting an American-style fridge-freezer to a new owner in just 24 hours.
How have Katy and Ciaran started their adventures?
Katy and Ciaran originally thought their first destination would be Canada where they have friends, but their visas did not come through in time for their July departure.
Instead they flew out to the USA and started making their way across America.
So far they have visited New Orleans, Lafayette, Houston and California, and are planning to head south into Mexico.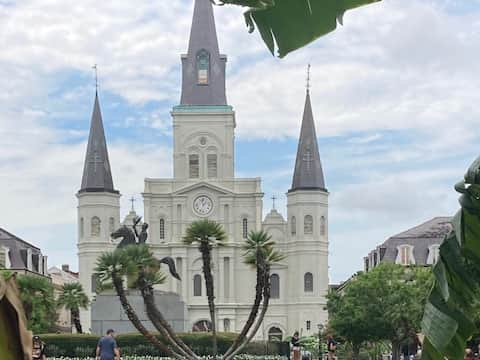 She said: "We'd always wanted to go to New Orleans because it's got such a good vibe. We didn't spend a lot of time on Bourbon Street because it was quite hectic of a night time and now we're older we like having a drink listening to a bit of jazz music. I would definitely recommend going there."
The couple are living on their savings and cutting down on costs by doing a bit of couch-surfing and using the website Trusted Housesitters, which allows people to get accommodation by going to houses and looking after animals, properties or both while the owners are away.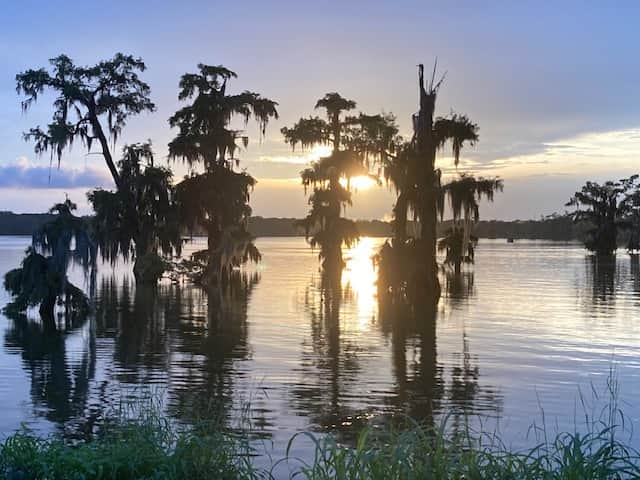 Katy said: "That has been an absolute godsend, especially in the States. You can travel on a budget, you've just got to be clever about it.
"For me, the main part of this is Ciaran not having to go back in the kitchen."
Katy is currently setting up her own business as a life coach, The Wandering Coach, while she admits she would like Ciaran to share some of his chef's skills online if they end up somewhere with a kitchen that is suitable for filming.
What are Katy and Ciaran's plans for the future?
Katy said "the plan is having no plan" which she described as a "refreshing change", but she and Ciaran have nevertheless started to map out their adventures around the world.
They are booked in for house-sitting in Ecuador in September and Katy admits the dream scenario would be to spend December and January in the Caribbean before going to Costa Rica to meet up with friends who are heading there in February.
That is likely to mean several months of touring around South and Central America before they head on to South Africa, where they plan to stay with people Ciaran knows.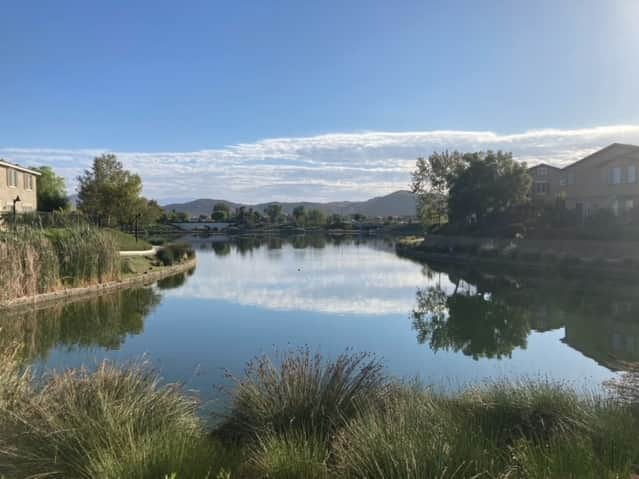 Katy said: "Ciaran's an avid gamer so knows people from around the world. Sometimes it's all about leveraging your contacts if you're travelling."
After that they plan to head into Asia, with the Philippines, Japan, Thailand, Malaysia and Cambodia all on the potential list of places to visit.
Katy says they are also thinking of heading back to Australia, where they had a memorable five-week trip to get married.
She said: "We will just go where the wind blows and try to make the money stretch as far as possible."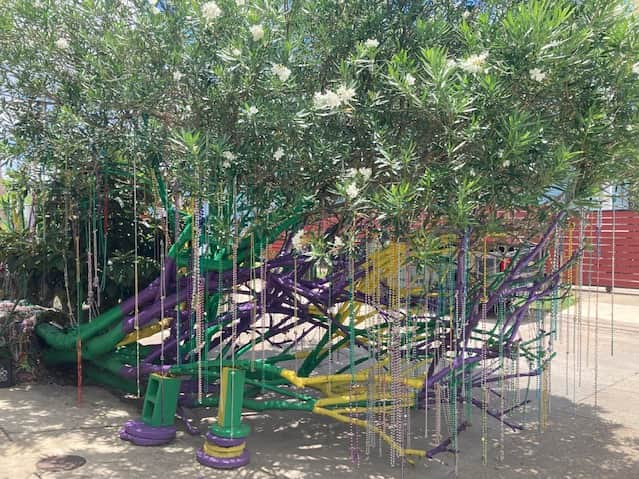 Katy says she cannot see her and Ciaran returning to the UK in the next five to 10 years, saying that they are only currently thinking of coming back if they have to due to financial difficulties.
She said: "If we can keep going, we will keep going. Ideally we would like a base, probably in Asia somewhere. Everywhere' struggling at the moment economically but the money goes a lot further out there, you've got nice weather.
"We want to be somewhere with beaches around. It's just a completely different lifestyle."
What advice does Katy have for other people with ambitions?
Katy says on the back of her and Ciaran finally putting their plans and ideas into practice she would encourage anyone with an ambition to discard the niggling doubts holding them back as much as possible, take the plunge and go for it.
She said: "My only regret is that I didn't do this sooner. It's one life, you've got to live it.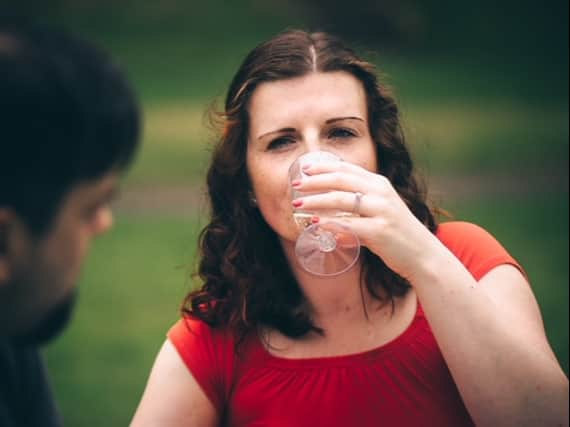 "Taking action can be scary and there were times where I was questioning if I was doing the right thing. It's challenging, but if you don't try it you will never know.
"What swayed it for us was the fact we are still healthy. If you wait until retirement tomorrow might never come. People save up for retirement and say they will go travelling and that's great if you're still able to do it, but you don't know that you will.
"You should have no regrets, basically."