In what they described as 'the worst refugee crisis in Europe since WW2', the UN has confirmed that more than 3 mllion Ukranians have escaped their country so far - with predictions that it could rise to four million soon.
This equates to over five per cent of the entire population of Ukraine.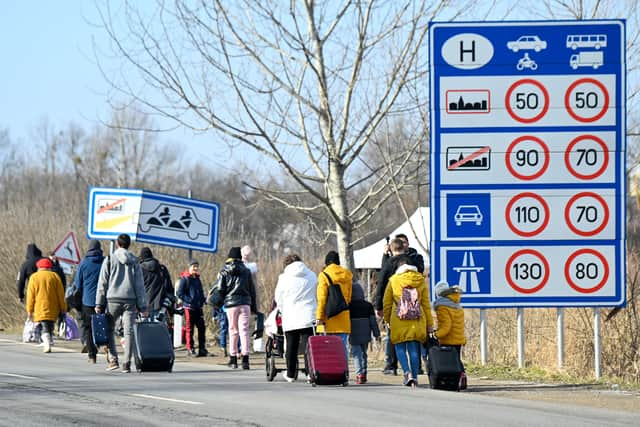 What is the Ukraine UK refugee scheme?
The 'Homes for Ukraine' scheme is a procedure that allows individuals, businesses, charities and community groups across the country to offer rent-free accommodation to Ukrainian refugees.
During his address on Monday, Gove confirmed that the government has already issued 4,000 visas to fleeing Ukrainians - thousands more are expected to be provided very soon.
The first Ukrainian refugees using this route to the UK have reportedly already arrived in the country.
Can I offer a room to a Ukrainian refugee in the UK?
Any individual, business, charity or community organisation will be able to apply to rehome a Ukrainian refugee through the new scheme.
However, due to a rigorous and extensive vetting process to make sure the scheme is not 'abused', not everyone will be accepted even though there is 'no cap' on the amount of visas the government can issue.
How long can refugees stay with a UK host family or individual?
If you manage to successfully navigate the processes of the 'Homes for Ukraine' scheme and nominate a Ukrainian refugee family or individual, they are permitted to stay with you for at least six months.
Sponsored Ukranians will also be granted the possibility to remain in the UK for three further years, while being entitled to work and all public services.
How do I register for the scheme?
The UK government has launched a website that will allow those who wish to apply for the scheme to register their interest on Monday.
The scheme is currently open for applications.
Over 150,000 people have already registered their interest in hosting a Ukrainian refugee within the first five hours of the website's launch.
Including big names such as Dragons' Den star Steven Bartlett and Hollywood actor Benedict Cumberbatch.
Will I receive any financial support if I host a refugee?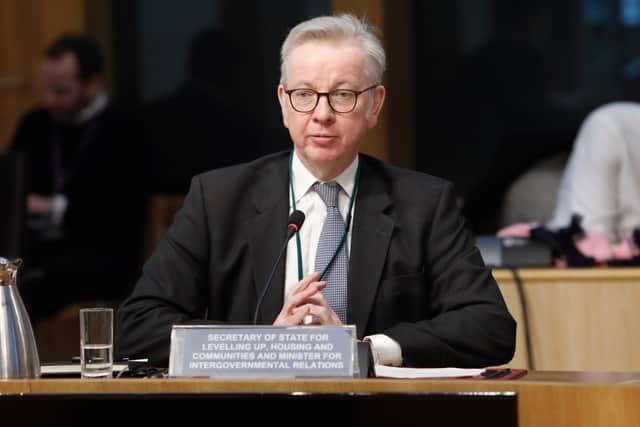 Britons who use this scheme and offer accommodation to Ukrainian refugees will be entitled to a 'thank you' tax-free payment of £350 per month.
Michael Gove has confirmed that local authorities will be entitled to more than £10,000 per refugee that they rehome in their communities.
The Housing and Communities Secretary also confirmed that additional payments will be given to support school-age children who need to be settled within the education system.
They will not be expected to provide food and living expenses but can choose to offer this.
Support people fleeing the devastating conflict in Ukraine: donate to the DEC appeal
Disasters Emergency Committee (DEC) charities and their local partners are in Ukraine and in neighbouring countries providing food, water, shelter and medical assistance. Learn more and donate what you can today