Manchester United & Manchester City send anti-war message amid Russian invasion of Ukraine
Both clubs sent a strong message ahead of Saturday's Premier League fixtures.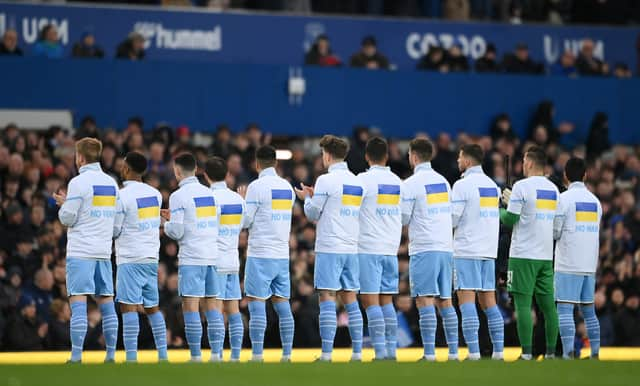 The Red Devils played Watford in a 3pm kick-off at Old Trafford, and ahead of the match both sides stood behind a banner that said 'peace' in multiple languages.
It was the club's interim manager Ralf Rangnick who came up with the idea, which the players and club were more than happy to support.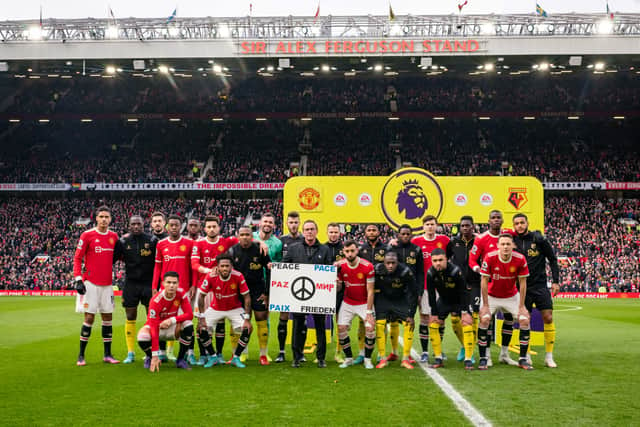 Later on Saturday there were emotional scenes at Goodison park when City took on Everton. Both clubs have Ukrainian players in Oleksandr Zinchenko and Vitaliy Mykolenko, who exchanged a pre-match embrace.
Both sides also showed their support before the game, with City's players wearing t-shirts that said 'no to war', while Everton's draped themselves in Ukrainian flags as they walked out onto the pitch, with a larger flag also unveiled from the stands.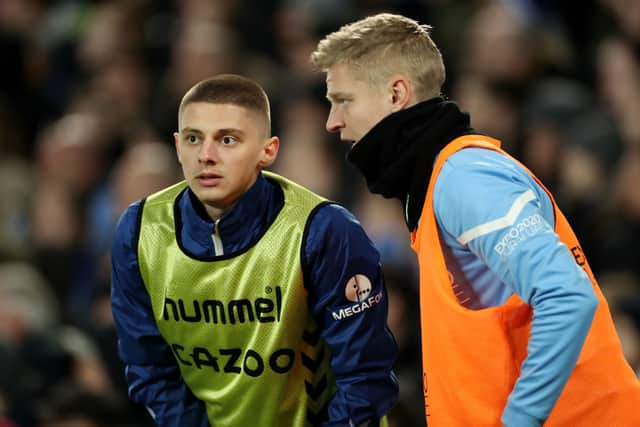 The weight of support reduced Zinchenko to tears, while he and Mykolenko were given standing ovations by the home and away fans.
Speaking after the game, City manager Pep Guardiola showed his appreciation for the response of the Everton supporters.
"Thank you so much to all the people at Goodison Park," he told Sky Sports. "I was there when Aleks went out in the warm-up and everyone stood up and clapped him. It was so emotional.
"It was a nice moment for Aleks and the Ukrainian people right now. It is so difficult to understand what is going on when this kind of thing happens.
"And the people from Goodison Park were amazing for that and hopefully next game, when we are going to play at home against United, our people can show Aleks what he deserves."