Two mixed martial arts fighters from Greater Manchester are going for gold as they compete for England at the sport's amateur world championships in Serbia.
Kelly is hoping to improve on the bronze medal she brought back from the European Championships in Italy last year while international debutant Izzy, who is just 18 years old, is putting her undefeated record on the line and also aiming for the podium.
England secured eight medals in total when the best amateur MMA fighters in Europe went toe-to-toe last year and the team and individual athletes alike have been pulling out all the stops in preparation to face competition from around the world in Serbia.
What has Kelly said about competing in the 2022 IMMAF World Championships?
Strawweight fighter Kelly is looking forward to competing at world level in amateur MMA after missing out on last year's tournament and then securing bronze against European competition last autumn, with setting foot on the top step of the podium as gold medallist her aim.
She feels she has developed as a fighter considerably since last year's European competition thanks to training at the Manchester Top Team gym and is also heading to a country which has good memories for her from when she competed for Great Britain in judo.
Kelly, who has a 3-2 record in MMA, said: "I'm really excited, this feels like it has been a long time coming. I'm definitely going for gold, I think I can definitely get the gold medal. My MMA has come on so much since the Europeans and I want to showcase my improvement.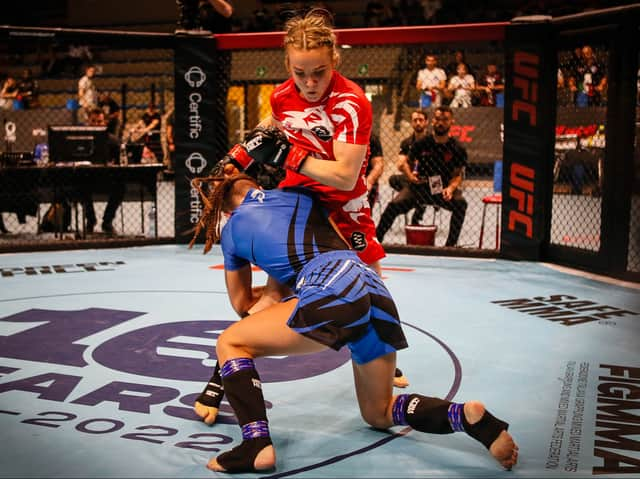 "I've worked hard, my body feels good, I'm feeling sharp. I've had a few females to train with this time, we've had an Iranian professional strawweight so I've been sparring with her. That has been good, when you're sparring with guys who are heavier than you all the time you don't always see the progression and it can feel like you're not getting anywhere.
"I will focus on my opponents once I get there and the draw is done but I like to take it fight by fight. Looking at what I can do and can execute is what gives me confidence.
"I've fought in Belgrade before when I did judo. I got the silver medal last time I was there, so hopefully it will be gold this time."
What has Izzy said about competing at the 2022 IMMAF World Championships?
Izzy, meanwhile, is one of the newcomers on the England team looking to test themselves against the best amateur MMA fighters from across the planet.
The Bolton teenager, who normally fights at featherweight but will be competing in the lightweight category this time around, heads to Serbia with an unbeaten record of 3-0, with her latest victory coming in the UK Fighting Championships promotion in 2021. She also trains with Manchester Top Team.
Despite not having previously competed at international level, Izzy is looking to make a major impression on her first outing in England colours and is also going for gold.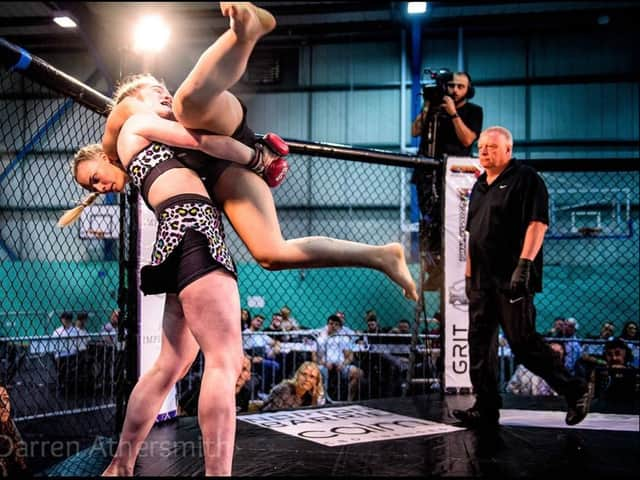 She said: "I'm definitely excited and I wouldn't say nervous, I just don't feel any nerves. It doesn't feel real yet, to be fair. When I'm flying that's when it will hit.
"I've had a look at the girls competing and they are meant to be the best but I'm going out there to win it and get the gold medal. I'm hoping to get a few knock-outs, I've never had a finish so I'm looking to do that.
"I've been injured and haven't really done much training this camp which is a bit worrying, but I've been fighting since I was little so it shouldn't be too much a problem. It's just annoying, I would say."
Izzy started wrestling at a young age, following her two older brothers into the sport, and began training in boxing when she went to secondary school. She then decided to put all her skills together and make the move into MMA. She says she wants to be regarded as an all-round mixed martial artist, not someone who prefers either grappling or striking, and that her goal is to become the champion in professional MMA's biggest promotion, the Ultimate Fighting Championship (UFC).
How do the IMMAF World Championships work?
Kelly says she is excited about travelling to Serbia with the England team and what the female fighters in particular can do collectively at the world championships. Altogether 12 seniors and three juniors will be donning the red kit of England and entering the cage in Serbia to compete.
The draw is done on Saturday 11 February with the fights starting on Sunday 12 February. The competition continues in a knockout format until the finals, which for the seniors are on Friday 17 February. The contests take place in a cage over three three-minute rounds.
The England team has been getting ready for the competition by training in Liverpool with flyweight Molly McCann, who has become a star in the UFC, as well as doing sessions with Cage Warriors welterweight champion Jim Wallhead.
English Mixed Martial Arts Federation (EMMAA) head of performance Paul Rees said he has high hopes for the female fighters on the team heading to Eastern Europe but there are medal possibilities for England across the board. He added that the world championships are an event to relish for all the combatants.
He said: "Most importantly, all the athletes get experience and opportunities for lifetime memories on the biggest world stage in amateur MMA."