Manchester MMA fighter Brendan Loughnane says he hopes to write his name among the city's roll call of sporting superstars as he prepares to enter the cage and battle it out for $1m.
The featherweight faces American Bubba Jenkins at the PFL World Championships at Madison Square Garden in New York City on 25 November.
Ahead of the championship bout Brendan said he wants to be thought of alongside Manchester United football stars and belt-winning boxers in the roll call of famous sporting Mancunians. The fight is the culmination of the latest season in the Professional Fighters League (PFL), which differs from other MMA promotions in having a regular season followed by playoffs and a final to determine the champion in each weight division for that year.
What did Brendan Loughnane say about potentially bringing a title back to Manchester?
Brendan, who has a professional MMA record of 24 wins and four losses and has never been knocked out or submitted, is making his first appearance in the PFL World Championships after losing at the semi-final stage last year.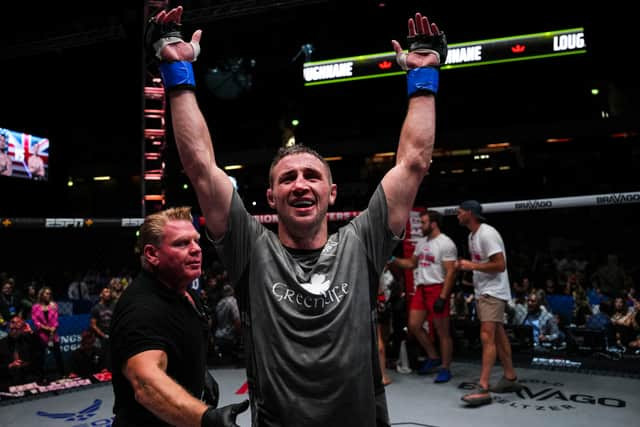 His chance to fight for $1m comes at a time when British MMA is riding the crest of a wave, with Birmingham's Leon Edwards recently winning the UFC welterweight belt to become only the second English champion in the sport's biggest promotion after Clitheroe's Michael Bisping.
Brendan said he is excited to be part of a major growth period for the sport but also wants to be thought of alongside other illustrious names in his home city from the likes of football and boxing. He said: "I believe this fight will put me up there with those names [Edwards and Bisping}. In Manchester I also want to put myself alongside the Rashfords, the Lingards, Ricky Hatton, Tyson Fury. Those are the names I want to be alongside and I believe winning this will put me there.
"We're finally getting the accolades we deserve in the UK. I've always known how good we are. I believe I am one of the best 145lbers on planet Earth and I'm going to be taken a lot more seriously once I finally get that belt."
Brendan is currently preparing for the title fight in Thailand and has the likes of Liverpool's Darren Till, who is signed to the UFC, in his training camp helping him to get ready.
He said: "We've got all the Scousers and all the Mancs. I'm surrounded by positive energy. I've been coming to Thailand for 10 years now, it's an amazing environment for fighters with amazing training partners. I eat, sleep and train and that's all I do."
What did Brendan Loughnane say about his fight at the PFL World Championships?
Brendan's showdown for the featherweight belt with Bubba Jenkins is a hotly-anticipated match-up, a classic clash of styles with a striker taking on a wrestler.
He is coming into it off an impressive and emphatic victory against another highly-rated wrestler in the shape of top seed Chris Wade at London's Copper Box Arena and says he is keen to once again show just how good he is at the grappling side of the sport over the 25 minutes of the championship fight's five rounds.
He also spoke about the respect and liking there is between himself and Bubba even as they prepare to face off for one of the biggest titles in their sport.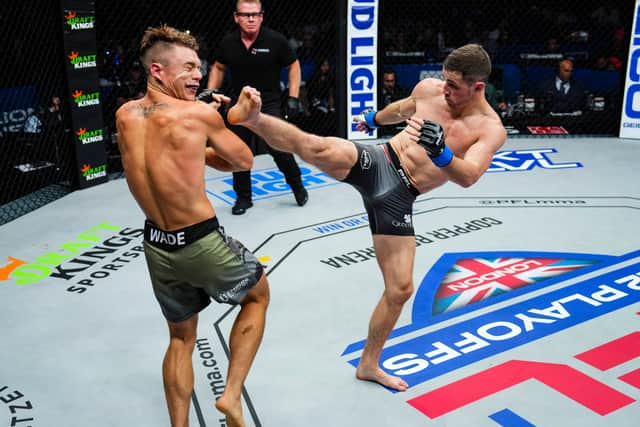 Brendan said: "I like the guy, I'm glad I'm fighting him and I'm excited we are both in the final where we belong. We both fell short last year but we're in the final now. It's great for the fans and it's great for us.
"I've fought a friend before in Mike Wilkinson. I got the rematch with him for the UFC loss, I knocked him out in the first round and we're still friends to this day. The cage door closes but it will open and when it does we're cool again.
"I'm in a great vibe at the moment. I'm in the best place in my life physically, mentally and spiritually. I had a healthy Chris Wade camp and a healthy Brendan is a very dangerous Brendan. I'm ready to just take that belt. I'm moving towards my goal and I will not be stopped.