Greater Manchester care home sector about to lose all unvaccinated staff - here's how many there are
We have previously discovered thousands of people have been facing the prospect of finding other jobs - and the NHS could also be hit next year with new mandatory jabs for doctors and nurses.
Watch more of our videos on Shots! 
and live on Freeview channel 276
Visit Shots! now
Greater Manchester's care home sector faces up to a major staffing blow this week as members of the workforce who are not double vaccinated against Covid-19 are unable to continue in their jobs.
As the Government's deadline for mandatory double vaccination to work in care homes looms, a leading trade union has criticised ministers' "heavy-handed" approach to the issue and says the sector can ill afford a staff exodus.
How many people in Greater Manchester are affected?
A few weeks ago Manchester World looked at figures collected by NationalWorld showing how many employees had their first dose of a Covid-19 vaccine by 16 September.
That was the last date staff would be able to get a first dose before the Government's deadline of tomorrow (Thursday 11 November), as there has to be a space between the initial jab and the second one.
It was clear that the impact was going to be significant, with three of the 10 boroughs in Greater Manchester losing an estimated one in 10 of the workforce.
In Salford, the worst-hit borough, 11.6% of employees had not had a first dose at that point.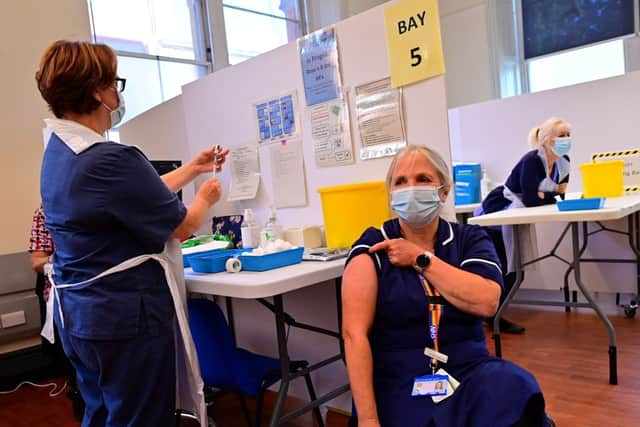 And in both Manchester and Stockport the rate was just above 10%.
In total 1,858 employees across Greater Manchester had not had their first dose on time when the data was collated.
That means that, if they have not found other jobs already, they will not be able to continue working in care homes after 11 November.
The vaccination figures quoted include both permanent and agency staff employed by independent and local authority-run care homes for people aged 65 and over, and independent care homes for adults aged under 65.
Any staff employed directly by councils in younger adult care homes are missing from the figures – but the vast majority of care staff in England work for independent providers.
What has been said about this?
Leading trade union Unison said that, while it believed everyone should get vaccinated if they can, it was not happy with the way the Government has gone about this.
There are potentially a very wide range of reasons that employees may have chosen not to get jabbed, they say.
Unison North West regional organiser Dan Smith said: "The vaccine is one of the ways out of the pandemic. Unison encourages everyone who can have the vaccine to do so, but the government's hard-line approach has made an already bad staffing situation significantly worse.
"It's not too late for the government to delay the start of the mandatory vaccination rule in care. Employers and unions warned this heavy-handed approach would cause more harm than good.
"The care sector was already in crisis, this could be the final straw for many, staffing levels in many care settings are already dangerously low.
"A sector already on the brink has been pushed closer to the edge by a government that could've handled things very differently."
Is the NHS next and how will that affect Greater Manchester?
The requirement will come into force in spring if it passes through Parliament.
Data collected by NationalWorld shows that 6.7% of NHS staff in the North West were unvaccinated as of 30 October.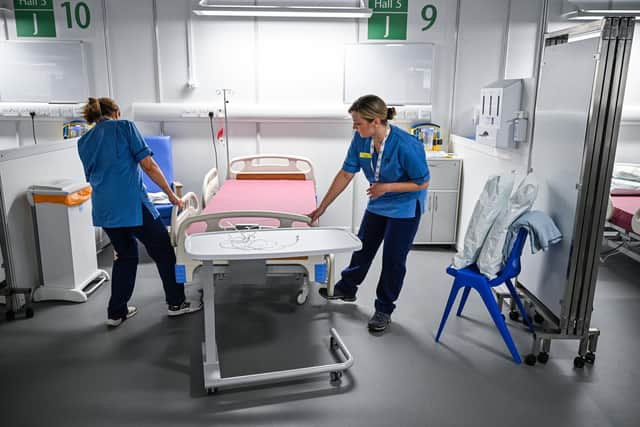 More local data shows that at Manchester University NHS Foundation Trust 92.2% of staff had received their first dose of a Covid-19 vaccine by 30 September (the most up-to-date stats available).
At Pennine Acute Hospitals NHS Trust the figure was 92%, while it was 92.6% at Salford Royal at 92.1% at Bolton.
One employment lawyer said there would be a few questions that needed answering about the policy but indicated it was likely that employees could be removed from their roles for refusing to get vaccinated.
Rebecca Thornley-Gibson, a partner at law firm DMH Stallard and specialist in employment law, said: "The decision to require NHS workers to be fully vaccinated is likely to lead to debate on who are 'frontline NHS staff'.
"Would this include someone working as an administration assistant in a hospital who needs to transit through hospital areas to reach their place of work, or will the requirement only be for staff who come into regular contact with the public in the hospital?
"Health and safety concerns and justifications for vaccinations will be easier to justify for clinical NHS staff and patient fronting staff than for someone who had very limited contact with patients, public or other NHS staff.
"Unless the NHS is going to insist that all visitors, including contractors and suppliers, have to be fully vaccinated to attend hospital, I can foresee logical arguments from non-patient facing staff that the requirements are unfair as the NHS haven't looked at other reasonable steps to prevent risk of infection e.g. an insistence that all those entering the hospital environment are vaccinated.
"However, the NHS has a greater control over its employees than its patients/visitors/contractors and for those reasons the NHS may consider that this step is the only one they can rigorously enforce to limit the spread of Covid.
"If an employee is dismissed due to their refusal to be vaccinated unless they can show circumstances to justify their refusal, for example a health condition (or) religious reasons, it is likely the dismissal would be fair, on the basis the requirement was a reasonable one to discharge the NHS's duty of care to not only colleagues, but also the wider public."