Threats of strike action that could have seen public transport chaos on Manchester's bus networks are over.
An industrial dispute between Stagecoach and drivers represented by trade union Unite over pay has been resolved with an improved offer.
The increased wages, which will boost the coffers of more than 1,000 drivers, came with strikes due to begin later this month.
How has the dispute been resolved?
Walk-outs were due to begin by the end of this month.
However, with the industrial action looming fresh pay talks were held and a new offer of a 3.7 per cent pay increase backdated from 1 October 2021 as well as a £150 one-off payment was made.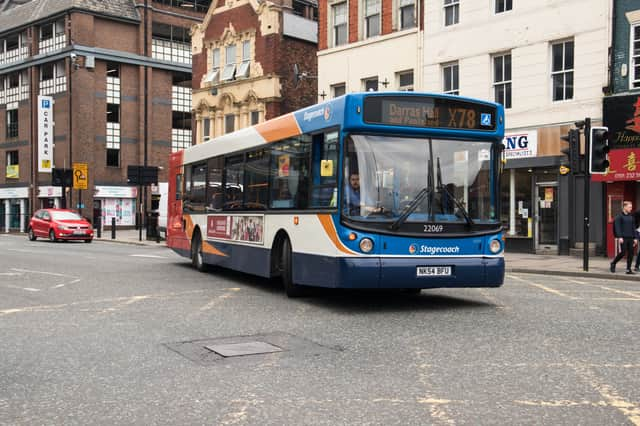 Following a ballot of members the pay offer was overwhelmingly accepted.
The strikes have now been called off and the dispute is over.
What has the trade union said?
Unite regional officer Dave Roberts said: "The unity that our members have demonstrated ensured that Stagecoach returned to the negotiating table and made a fair pay offer that bus drivers could accept.
"This dispute has been resolved without any disruption to passengers or workers losing pay through having to resort to strike action."
The union's general secretary Sharon Graham said: "This is a tremendous victory by members of Unite, who by standing together have ensured they will receive a fair pay increase from Stagecoach.
"As a union, Unite is wholly dedicated to bettering members' jobs, pay and conditions, either through negotiations or industrial action if necessary."
Unite has been involved in a number of pay disputes across the UK with Stagecoach, with several being successfully concluded with improved offers before strike action began.
What has Stagecoach said?
In a statement on its website Stagecoach confirmed a pay deal had been reached for its drivers and said the trade union representatives had worked constructively with Stagecoach Manchester.
Lee Wasnidge, managing director for Stagecoach Manchester, said: "We're very proud of our team, who do a fantastic job in delivering vital transport connections for local people.
"We are pleased to have reached an agreement with our local trade union representatives that represents one of the most competitive pay deals for transport workers in Manchester, and at the same time will help to secure the long-term sustainability of the local bus network.
"We remain focused on delivering the best service possible to our customers at a time when there are challenges facing bus networks across the country as a result of the pandemic and other factors outside our control."