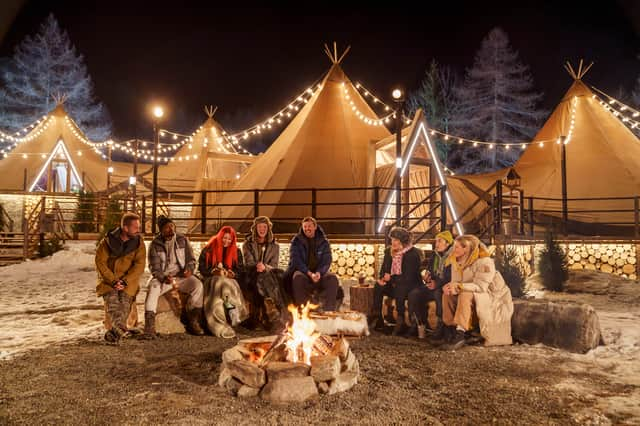 Former Manchester United star Patrice Evra has spoken about what was like filming BBC television show Freeze the Fear.
The ex-defender is one of a number of celebrities currently on TV screens taking part in the programme in which they are trained by Dutch extreme athlete and motivational speaker Wim Hof to complete challenges in sub-zero temperatures high in the Italian mountains.
Evra, 40, has earned plaudits after he spoke on the show about being sexually abused when he was a teenager and the impact this had on him.
He has now also shared more details of pushing his body and mind to extreme limits on television.
What has Patrice Evra said about Freeze The Fear?
Evra said he had to conquer his own dislike of cold to take part in the programme, in which the celebrities have had to do challenges including facing powerful man-made blizzards and swimming underneath the surface of a frozen lake.
He said what viewers see on television is really what the celebrities put themselves through for the show and said he has taken some of what he learned from Wim into his daily life.
He said: "I don't like the cold, but I didn't fear anything in life. The things I learned about this experience, I start to understand how to say no because I was always saying yes.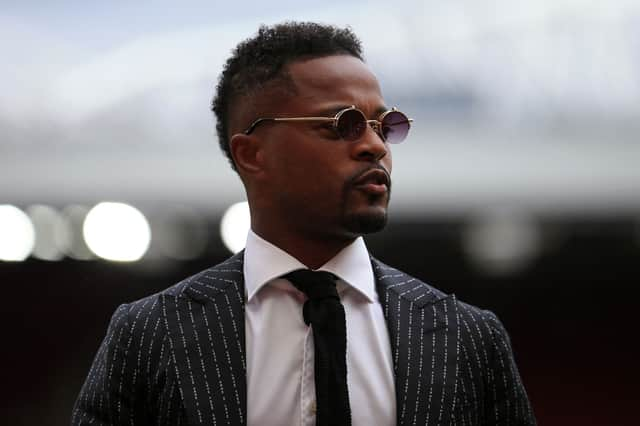 "That's the way I am in life. When you see me in the frozen lake for 16 minutes and everyone tells me to come out and I didn't, but this is me.
"I always push myself to the limit. Sometimes I think I need to look after myself, that is the message from the show."
Evra was asked how long he could have stayed in the frozen lake and whether he was putting himself at risk.
He said: "To be honest, it's not funny, but I probably would be dead. That is why they asked me to come out because my body temperature was dropping.
"I didn't want to prove nothing to anyone else, I was just to my zone and pushing my limit.
"At the time, they said five minutes was enough and I did 16 minutes. I didn't want to break any records, I was just in my space."
Speaking at the Legends of the North game which was held for charity between teams of former Manchester United and Liverpool stars, the former defender said being on Freeze the Fear has had a permanent impact on his regular routine.
He said: "I had a cold shower before I came to the game. When I finish I am going to have a cold shower. I really believe in this method and this is a message for the younger generation.
"In Freeze in Fear, I had like three weeks with Wim Hof. It was just an amazing experience and to overcome your fears - trust me, we didn't just do it for TV, it was real.
"Everyone benefited from it and everyone came back a stronger person.
"I know mental health is really important and we don't talk about it often. That TV programme was all about that.
"The next generation, I hope they watch this programme because it is really interesting."
Evra has also been praised after describing on the programme how he was sexually abused when he was just 13.
He spoke about how he ended up begging on the streets and selling drugs to survive and credited football with turning his life around.