Queen Elizabeth II, who has died aged 96, visited Manchester numerous times during her long reign. But for Bev Dargan from Blackley, the most memorable occasion was in March 2012.
Bev, 60, is a full-time carer for her 29-year-old son Nathan, who has autism and severe learning disabilities. She is also a dedicated volunteer and works hard to advocate for the rights of people, like her son, who have complex needs.
As a result of volunteer work for the hospitals, she was nominated to meet the Queen and Prince Philip when they attended the opening of the Royal Eye Hospital in Manchester in March 2012.
Bev said: "It was wonderful – to have achieved something, to be noticed by the Queen."
"It was a privilege to meet her in such good circumstances, making a difference in people's lives and her acknowledging that."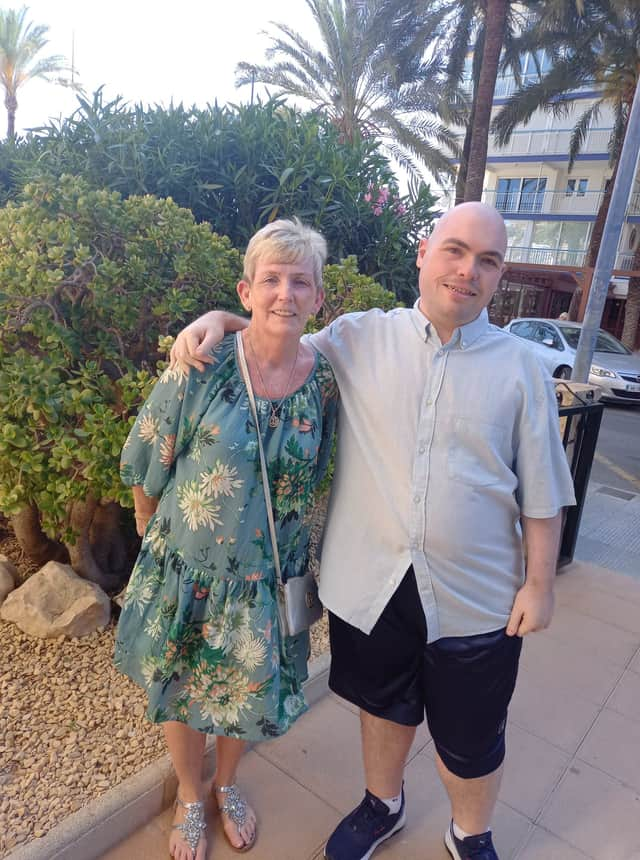 Bev even remembers details about the Queen and what she was wearing that day.
"I can always remember when she walked in, small, petite, and I noticed that she had little feet. She looked lovely, the way she was dressed. She was lovely.
"Just how I imagined when I've seen her in pictures. She was beautiful."
Prior to the visit, Bev and the other nominated attendees, who were nurses Bev had worked with, were coached on the proper etiquette for meeting royalty. In particular, they were instructed to call her "ma'am" if they were spoken to.
And Bev was lucky enough to speak to the Queen and Prince Phillip, who asked about her son Nathan.
She recalled: "We explained what we were there for, and explained that I was a parent of someone with a disability and she just nodded her head.
"And then Prince Philip asked me where Nathan was and I said that my son had had a seizure that he couldn't make it."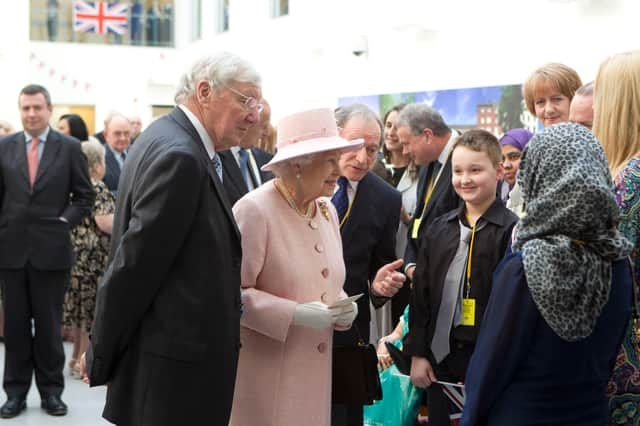 The 60-year-old said that the atmosphere at the hospital that day was "lovely" and everyone was excited that the Queen had come to Manchester for such an event.
"She spoke to everybody as she was going round. She didn't leave anybody out, that was one nice thing," Bev said.
Bev comes from a family of royalists and the encounter with the Queen was a special moment for her whole family, especially her mum who she said was "very proud".
When the news of the Queen's death was announced yesterday, Bev was on holiday with Nathan and her husband John in Spain.
Bev said: "We kept watching, probably like everybody else did. It's just like a lump in your throat, it's like you've lost a family member."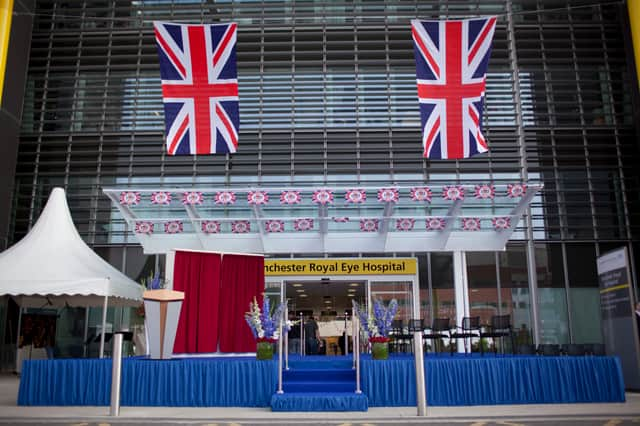 Reflecting on the Queen's 70-year-reign, Bev describes the monarch as a "brilliant woman and leader."
"She lived at a great age and she did everything that she could for this country from a very early age. She gave up her life for this country to reign," she added.
And looking to the future and the reign of King Charles III, Bev is hopeful.
She said: "I think he will make a good king because he had a good mother and father, who taught him right and wrong
"I think he will make good choices when he reigns to make his family proud. He's learnt by past mistakes."