The father of the victim of a double killer who escaped prison for the second time has called for him to be sent to a more secure jail.
Darren Pilkington, 39, was arrested over the weekend after absconding from Kirkham open prison near Preston, where he is serving life for killing his girlfriend Carly Fairhurst.
He was jailed for manslaughter in 2006 after he pushed Carly, 19, down the stairs during a row at a house in Wigan, but was released in 2016.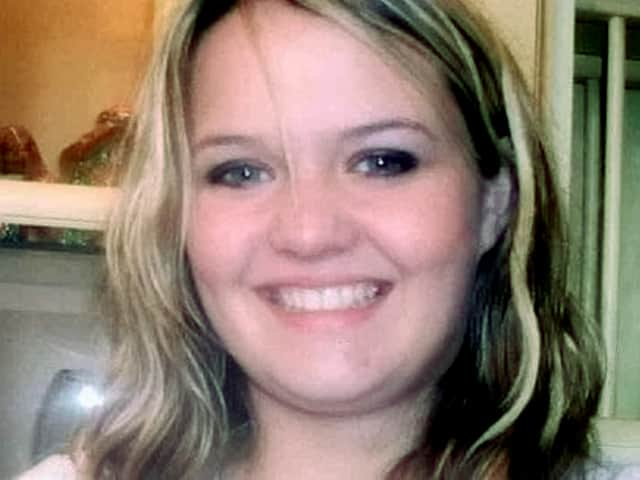 Since then, he has been in and out of prison for failing to abide by his release conditions and had previously escaped from jail.
He was jailed for a sixth time last year after breaching the terms of his release licence by going on the run from a bail hostel. He was found in Wigan - from where he is barred.
And after he was reported to have done a runner from prison for a second time last week, he was caught in Horwich over the weekend.
Now Carly's dad Trevor has called for Pilkington to be sent to a more secure prison, where he should stay.
Trevor said: "We received a phone call from the police at 10.30am to say he had been recaptured. We are elated.
"It's good to know that he will now surely be sent back to a more secure prison. And he should stay there."
Horrific criminal record
Pilkington was just 15 when he was first locked up for four years in 2001 for beating Paul Akister, 30, to death outside a pub in Wigan.
Carly and Pilkington struck up a penpal relationship while he was in jail for Mr Akister's manslaughter. On release they started dating, much to the Fairhursts' concern.
In late January 2006, the pair were minding a house for a friend when they had a row at the top of the stairs and Pilkington pushed Carly down them.
He left her there all night, badly injured and only rang 999 the next morning, at first pretending he had only just found her.
He was arrested for assault and, when Carly later died, he was re-arrested for murder. At court the prosecution accepted his manslaughter guilty plea.
After her death, they discovered that Pilkington had attacked Carly on several occasions but she kept it from them.
Speaking last week when Pilkington was on the run, Trevor said: "Ultimately it's the pain of knowing that that cycle of release and recapture is going to continue.
"Why does he keep putting us through this and not comply?
"Why can't he get on with his life and let us get on with ours? We just can't get closure. This has been going on since 2006."
Greater Manchester Police confirmed Pilkington was caught on Saturday, while a man and a woman were also arrested on suspicion of assisting an offender.
A spokesman said: "We're pleased to report Darren Pilkington has been located and arrested in Horwich after escaping from open prison.
"A man and a woman have also been arrested on suspicion of assisting an offender."