Hundreds of Greater Manchester rape victims from 2020 still waiting for police to make decisions on charging
Charities have spoken out about the effect police taking months or years to decide whether or not to put someone in court has on victims.
Watch more of our videos on Shots!
and live on Freeview channel 276
Visit Shots! now
Hundreds of rape victims in Greater Manchester who went to the police in 2020 are still waiting for officers to make decisions about charging suspects around two years later.
The data has been published after it emerged that an unnamed Conservative MP had been arrested on suspicion of rape for an allegation police had been investigating since 2020.
Charities have expressed alarm at the length of time investigations are taking and spoken of the effects long waits for justice can have on victims, while prosecutors said cases involving serious sexual offences were often extremely complicated.
The Government said rape convictions are increasing and the court cases backlog is becoming smaller, and promised more investment to improve the situation further.
GMP has offered an apology to rape victims who feel the response from the police has been poor.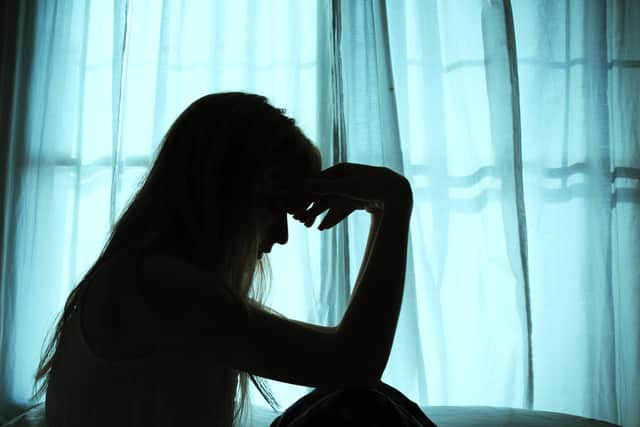 What does the data show for Greater Manchester?
The figures come from the latest crimes outcome database published by the Home Office, which forms the official statistical record of how police forces investigate and deal with the incidents they log.
The data covers rapes recorded in 2020 and looks at where those investigations were up to at the end of January 2022, which was the last time police forces submitted information to the database before NationalWorld took a snapshot of it.
The numbers show that in 2020 GMP recorded 2,452 reports of rapes.
Of those, 340, or 13.9% of the entire total, were still outstanding with no outcome assigned to them by the end of January 2022.
In addition, GMP had brought charges or a summons against someone in connection with just 52 of the rapes recorded in 2020 by the end of the first month of this year.
This equates to 2.1% of the rapes it recorded and places GMP 35th out of forces in England and Wales for finding a suspect and getting them in court for rape in the time period under scrutiny.
People who reported these rapes in 2020 and still have the cases outstanding without any outcome at all being assigned to them have been waiting between 13 months (if they went to the police in December 2020) and 22 months (if they approached police and reported the offence in April 2020).
The figures do show that GMP did not have any outstanding rape cases from the first quarter of 2020 as of the end of January 2022.
What has the Crown Prosecution Service said?
The Crown Prosecution Service (CPS) said putting together cases against suspects for crimes such as rape is difficult and time-consuming but recognised that it too wants the whole process to be faster.
A spokesperson said: "Rape and sexual violence cause lasting trauma and the criminal justice process can be an extremely difficult time for victims.
"That is why we are working hard with our criminal justice partners to speed things up at every stage of these cases – without compromising on standards – so we can provide justice and fairness for victims and suspects alike.
"We want to build the strongest cases possible and it is vital these are thoroughly investigated which can take time. A key part of streamlining how we handle complex cases is focusing on excellent file quality to cut delays and we are seeing encouraging progress in areas where this has been prioritised.
"We are also driving up use of our early advice to police which will assist with proportionate investigations and setting reasonable lines of enquiry from the outset."
What has Greater Manchester Police said?
GMP also emphasised the complexity of rape investigations and how long they could take but also said it was sorry to victims who felt their experience of dealing with the force had been substandard.
Detective Chief Superintendent Michaela Kerr, Greater Manchester Police's head of public protection, said: "It is never our intention to make victims wait for prolonged periods of time for charges to be brought against suspects.
"However, gathering the level of evidence required for charges to be authorised can be a lengthy and intricate process which needs to be carefully orchestrated to make sure we have everything we need to secure a charge.
"Greater Manchester Police is committed to investigating and solving crimes in a way which delivers outstanding service - I apologise to anyone who feels that we have not met their expectations.
"In line with our underpinning value to be a learning organisation, victims are invited to feedback via our website so that we can continue to improve our service."
What have charities said?
Charities have spoken about the severe toll long waits for justice have on the victims of sexual offences and said speeding up the process of investigating and prosecuting rape must be made a priority.
They spoke of how difficult going to the police and then having their report investigated is and said that slow progress can lead to victims simply giving up on seeing anyone brought to justice.
Rape Crisis England and Wales CEO Jayne Butler said: "The effect that delays like this can have on victims and survivors cannot be understated, with many experiencing intensified trauma symptoms such as flashbacks, panic attacks, and heightened anxiety and stress as a result.
"The compounding traumas have led to some survivors having nervous breakdowns, and many will inevitably drop out of the criminal justice process entirely.
"It is simply unacceptable that any survivor is waiting so long to know if their case will result in a charge. It takes a huge amount of bravery to report a rape: survivors are often faced with disbelief, institutionalised misogyny, and expected to give up huge amounts of personal data.
"To then wait a year to know if you will even have a chance at seeing justice: it is not good enough."
Deniz Uğur, deputy director of the End Violence Against Women Coalition (EVAW), said: "Rape survivors face unacceptably long waits for decisions in their cases, and face longer waits than victims of other offences for their cases to be heard in court, in the unlikely event they ever get that far.
"Myths and stereotypes inform decision making at every stage of the justice process, and this is particularly harmful to Black and minoritised women and all those who face additional discrimination on the basis of their race, disability, migration status or other characteristics.
"Many survivors say these delays, and the other appalling ways they are treated during the criminal justice process, are retraumatising and worse than their experience of sexual violence.
"The criminal justice system is not delivering justice to survivors but worse still, it is harming women who come forward to report rape and sexual assault.
"We need urgent action to transform our broken justice system, including transparency and accountability in leadership, so no more survivors are failed."
Charities also recently spoke out against new guidelines issued by the Crown Prosecution Service (CPS) which would make it easier for victims' therapy notes to be accessed during the investigation process.
Organisations working with rape victims fear this will be used to undermine them in court.
Previously therapy notes could only be accessed if there is a reason to believe they would undermine the prosecution or support the defence, but the new guidance allows them to be sought if they might be "relevant" to the case.
Charities say the term "relevant" is far too broad and expressed concern that victims would be deterred from seeking vital therapy if it was more likely the notes would end up in a courtroom.
What has the Government said?
A Government spokesperson said: "In the last three months there has been a 15 % increase in the number of people convicted for rape offences and the number of outstanding cases in the Crown Court is beginning to fall, but we know there is a lot further to go to restore the swift access to justice victims deserve.
"That's why we are recruiting 1,000 more independent sexual and domestic violence advisers, launching a new 24/7 helpline for victims, trialling a new approach to police investigations, and rolling out pre-recorded cross-examination across the country so rape victims get the justice and support they need at every stage of the justice system."