Cycling in Manchester went up but walking fell in 2020, according to Government data.
Analysis of Department for Transport (DfT) figures by ManchesterWorld shows the city-region mirroring the national pattern between November 2019 and November 2020, which includes months of the coronavirus pandemic which forced major changes to everyday life, including travelling.
However, the figures show there is still a lot of work to do to get Greater Manchester residents to ditch their cars, with fewer than one in 10 people getting on their bikes at least once a week.
And an active travel group in the city-region has warned the authorities that even the comparatively modest gains made could easily be lost without further action and investment.
What does the data show?
The DfT drew its figures from a sample of 8,782 people.
It found that across Greater Manchester as a whole 9.6% of people cycled at least once a week between November 2019 and November 2020, an increase from the 8.8% recorded in the previous 12 months.
Across the city-region 6.9% got on their bikes each week for leisure purposes, while 4.3% used it for travelling.
The highest regular bike usage is in Trafford, where 14.8% of people got in the saddle at least once a week.
By contrast, in Oldham and Bolton the figure was just 5.6%.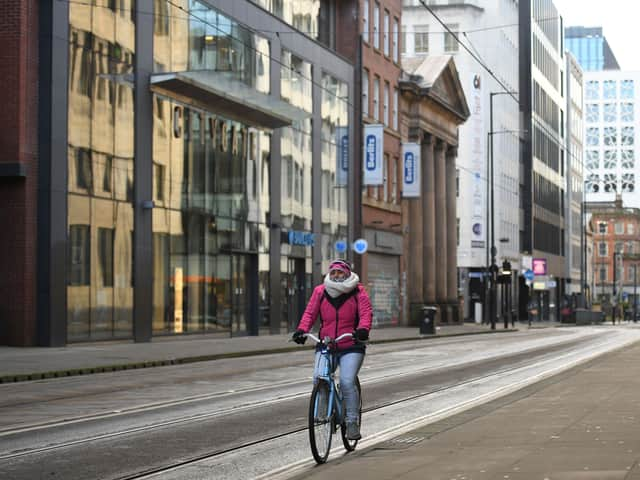 The number of people walking once a week in Greater Manchester fell from 67.6% in the 12 months between November 2018 and November 2019 to 63% between November 2019 and November 2020.
Walking at least once a week for leisure was done by 49.6% in the latest period, while 30.2% travelled on foot at least once a week.
Trafford was once again the most active of the 10 boroughs, with 70.5% walking at least once a week.
Both walking and cycling for leisure purposes increased in the latest year from the previous one, and both as a mode of regular travel declined.
How does this compare to the rest of the country?
ManchesterWorld and our JPIMedia Data Unit compiled a ranking table to show just how active each local authority was.
And it is quite clear that Greater Manchester is nearer to the bottom of this than the top.
For walking only Trafford made it into the top 200 local authorities in the country, and several local authorities were down in the 300s.
For cycling the region fared slightly better, with Trafford coming in 61st, Salford 127th and Manchester city 135th.
What has the Government said about the data?
The DfT said some caution is needed when interpreting the stats due to the travel restrictions imposed by the Covid-19 pandemic during the most recent period being surveyed.
It said that the overall fall in walking could be due to a decrease in the number of shorter trips, of a mile or less, being made on foot.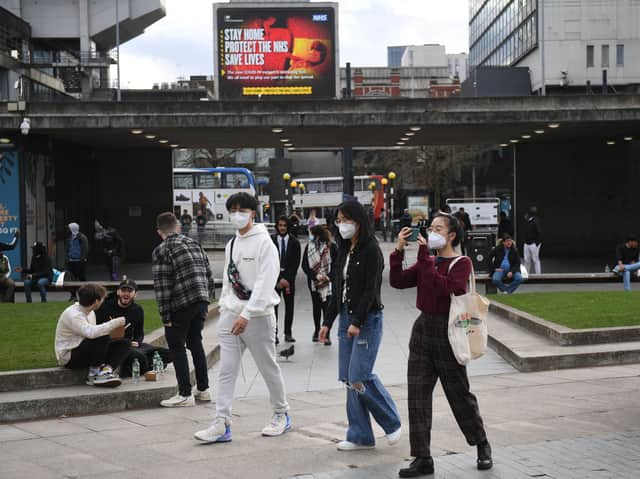 While cycling levels increased in 2020 to the highest seen since the data started being collected, only 4% of local authorities in England have more than one in five people getting out on their bikes at least once a week.
And a comparatively small number of local authorities saw significant increases or decreases in the number of people venturing out on two wheels.
During the pandemic councils introduced a number of measures to boost walking and cycling, such as temporary pop-up cycle lanes.
What do the Greater Manchester authorities say?
Transport for Greater Manchester (TfGM) said that its own data covering October 2020 to January 2021, which takes in some of the most recent periods of lockdown and Covid-19 restrictions, showed a 5% increase in walking and a 1% rise in cycling as a proportion of the overall number of trips made.
TfGM struck an optimistic tone, saying it was encouraged that more people were venturing out on two wheels and hoped that more people would consider giving it a go as increased infrastructure is put in place.
A spokesperson for TfGM said: "Our own research has clearly shown that cycling and walking in Greater Manchester increased during lockdown and it has also shown that lots of people have decided it's something they want to keep on doing now that lockdown has been eased.
"That is clearly encouraging, and given the significant amount of investment being directed towards the delivery of the Bee Network - the UK's largest cycling and walking network – and the upcoming launch of one of the largest cycle hire schemes outside London, we hope that more people will give cycling and walking a go, see it as a real alternative to using the car and most importantly feel safe and confident while doing so."
More work needed for people to keep walking and cycling
Walk Ride GM, an active transport not-for-profit organisation, said more needed to be done urgently if people who have started cycling regularly for the first time during the pandemic are going to keep travelling on two wheels.
Co-founder Claire Stocks told Manchester World she was concerned that traffic levels are going up again and in some parts of Greater Manchester could be higher than they were pre-Covid.
She said that if more infrastructure is not built quickly cyclists who end up having to share road space with cars could quickly become discouraged due to safety fears.
She also looked at the rise in leisure cycling and walking and the decline in the use of active transport for travel in the data and suggested this might mean a rethink on where infrastructure is built is needed.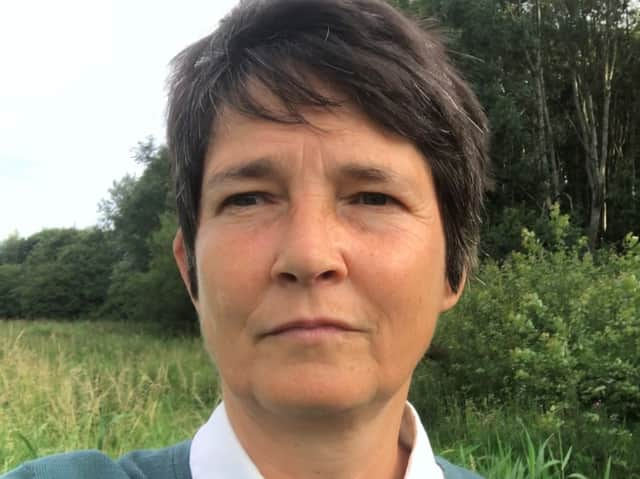 She said: "These figures suggest strategies need to focus less on commuter journeys and more on local neighbourhoods.
"People are going to be working from home and that means we want them to be able to get to the shops, to walk to the supermarket, to get to their GP on foot, to drop the kids off at school or to get to leisure activities, and to feel safe doing that.
"Transport planning needs to focus more on people's actual family lives. The greater driver of journeys isn't commuting, and that's even less so now more people are going to continue working from home.
"We need permanent measures to walk and cycle safely and the strategy to do this should move towards local journeys around where people live.
"That will also benefit people who are not traditionally served. It's not about 30-something professionals but about mums with kids, older people who are perhaps retired, and enabling them to take more active journeys."