RSPCA reports increase in animal cruelty in Greater Manchester
Greater Manchester is among the worst counties in England and Wales for animal cruelty
Watch more of our videos on Shots! 
and live on Freeview channel 276
Visit Shots! now
New figures show there were 553 reports of intentional harm against animals made to the charity in Greater Manchester last year, making it the second most cruel county in England and Wales.
With pet ownership on the rise coupled with financial pressures, the charity is bracing for a summer of suffering in the region.
In light of this, the RSPCA hopes the new campaign will raise funds to help its frontline rescue teams save animals and raise awareness about how to stop cruelty to animals for good.
How many cases of animal cruelty have been reported?
The RSPCA receives around 90,000 calls to its cruelty line every month and investigates 6,000 reports of deliberate animal cruelty, including animal fighting and hunting.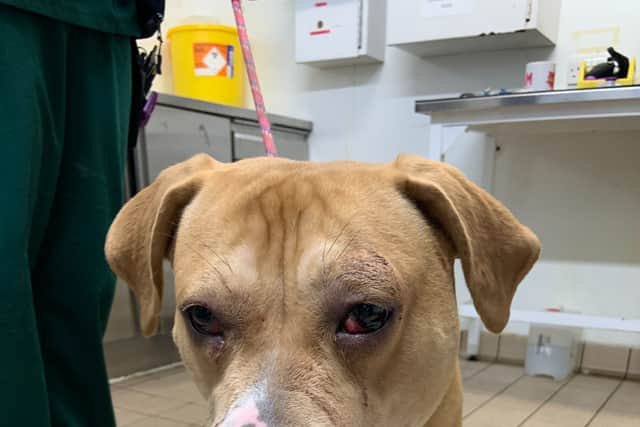 However, calls rise to 134,000 a month in the summer, meaning three every minute. Reports of cruelty also soar to 7,600 each month - a heartbreaking 245 every day.
Animals being inflicted with intentional harm including beatings, mutilations such as ear cropping, poisonings and even killings, has increased by 7.9% from summer 2020 to summer 2021 with more than 2,300 reports in June and July alone.
Shocking new figures show the RSPCA received over a million calls to their cruelty line in 2021, with nearly three animals killed a day and more than 100 abandoned daily.
What did the charity have to say?
The RSPCA hope that Greater Manchester can help tackle the growing problem ahead of the summer months, whether it be from supporting the new campaign or by taking action.
Chief Inspectorate Officer at the RSPCA Dermot Murphy said: "We are a nation of animal lovers and no one wants to think of an animal being cruelly treated but sadly the reality is that every day animals are victims of deliberate cruelty and thankfully the RSPCA is there to help them.
"There are many factors which could explain why we see a rise in cruelty during the summer months. The longer sunny days could mean people are out and about more and likely to see and report abuse. Hot summer days can also lead to more people drinking alcohol in the sun which in turn can be a factor causing violence. Perhaps there is boredom or pressure at home with children being off school which can make existing difficulties magnified."
Dermot added: "These figures are shocking and deeply upsetting and show why we need your help to save those animals who need us the most now more than ever. As a charity, we are bracing to tackle a summer of suffering but we cannot do this without your help."
Terrified Tia Finds Comfort with RSPCA
RSPCA's Greater Manchester Animal Hospital had to help a young American bull type dog called Tia, after she was hit, kicked and stamped on by her owner leaving her with injuries to her face.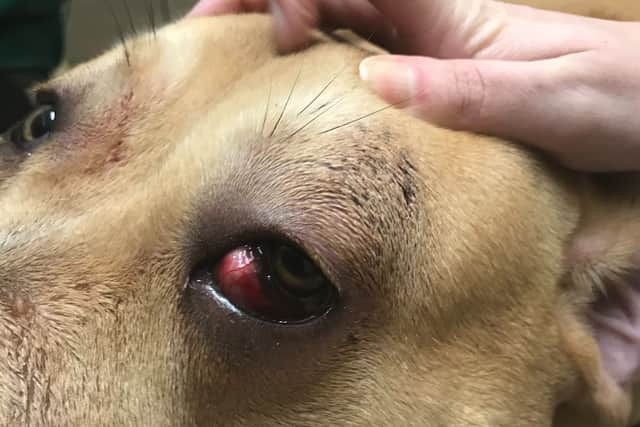 The case of animal cruelty was reported by a witness who heard the canine yelping as they saw a man yelling, stamping on her and picking something up from the ground and hitting her twice in the head.
Tia came into the care of the Greater Manchester Animal Hospital where vets checked her over finding visible injuries to her head and face. Both of her eyes were red and bloodshot and there was a cut above her left eye which was bleeding.
As a result of the cruelty, Tia was nervous and scared. However, after being rehabilitated she was happily rehomed.
How can you help the animals?
The newly established Cancel Out Cruelty campaign allows the public to help the only charity rescuing animals and investigating cruelty to carry one as the summer months begin.
People can donate to the cause with £2 providing a meal for a cat or dog in RSPCA care, £6 paying for a whole day's feed or £10 helping to pay for bandages.
If you cannot donate, there are other ways to help the animal cruelty campaign from volunteering with the RSPCA, holding fundraisers, or taking part in the 50MilesForAnimalschallenge.