As the shortage of HGV drivers and the emptying of petrol station forecourts dominates the news headlines, the boss of a Manchester firm has spoken about the industry's problems.
Graham Dixon, the managing director of Esprit Group based in Trafford, said the sector was being affected by a series of issues which included Brexit and its consequences, unhelpful hype about supply problems and slow processes around licence renewal.
He urged the Government to quickly get a grip of the situation and pleaded with the public to be patient while things get back to normal.
Esprit Group manages a large fleet of trucks for a Scotland-based company, has warehousing operations at Trafford Park and manages a number of large logistics sites.
Is driver pay an issue - and how about Brexit?
Mr Dixon acknowledged that pay was currently going up for HGV drivers and this was probably a sign that wages had not kept up enough.
He said: "We've had to respond to the market to avoid losing drivers to some of the offers that are out there with loyalty bonuses for people to jump ship and higher rates being advertised.
"It's probably true that driver rates were lagging behind and this has brought them back in line with where they should be.
"That is some good that has come out of all this."
However, Mr Dixon said this was not solely a pay issue as petrol tanker drivers are already among the best paid in the HGV industry as they have specialist skills and work with hazardous substances.
He said: "If they are struggling to recruit tanker drivers pay can't be the sole reason.
"The Government was trying to say the haulage industry needed to sort itself out but it's not purely down to pay, otherwise everyone would be a tanker driver and there would be no-one delivering regular goods."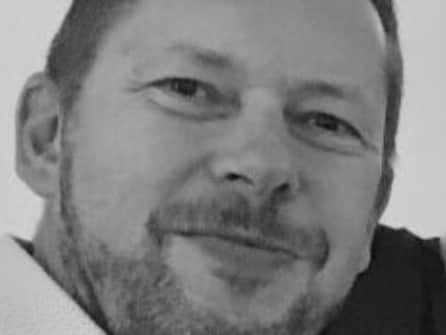 He said that among the major issues for the sector was the departure of drivers from Britain back to the EU following the Brexit vote in 2016, something which the Covid-19 pandemic has made worse.
Mr Dixon said: "The Government has put a sticking plaster on this with temporary visas but it was something that should have been foreseen a long time ago.
"A lot of people voted for Brexit to reduce the number of foreign workers coming into this country but they voted without knowledge of why they were doing these jobs that British people weren't willing to do.
"In my opinion it was a short-sighted vote.
"When we had Covid and the travel restrictions a lot of drivers went home and stayed home so they could be with their families. It has been a double whammy."
When will fuel supplies return to normal?
The shortage of drivers to get fuel to petrol stations has been at the top of the news agenda for several days and Mr Dixon admitted he does not think this has been helpful.
While the long queues on forecourts may have forced the Government to take notice and act, he said he thought the situation would have been manageable had the issue not snowballed and thousands of drivers decided to head out to fill up their vehicles.
He said: "I know the media is just reporting on what's going on but the hype has made the situation 100 times worse.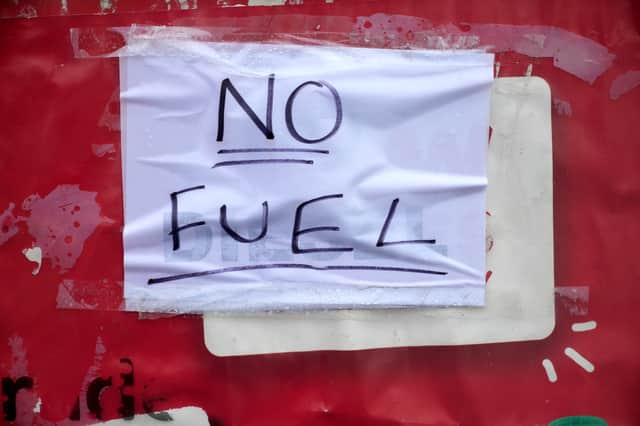 "Unfortunately that is how the public reacts to news issues like this. They think the worst and now forecourts are running dry.
"There is a shortage of lorry drivers but if everyone goes about their lives in the normal way we will get through it.
"It is great, though, that with this hype this has now been acknowledged by the Government."
Mr Dixon said drivers who rushed out to fill their tanks will now just have to wait while supplies are replenished across the country.
He said: "Things will get back to normal within a week or so. There are still the same number of people doing the same number of miles burning the same amount of petrol but they've all just filled up this weekend.
"People will now have to be patient. Fuel will be getting delivered to all the petrol stations but it will take time to get them all filled up again."
Issues with licences and attracting people into the industry
Mr Dixon said one of the issues the industry faces which has not received as much attention is the backlog at the DVLA in Swansea for processing necessary documents for drivers.
He said drivers who could be at the wheel are instead waiting for their licences to be sent back to them and said ironing out problems in the system like this is something ministers should be focusing on.
He said: "The DVLA has got tens of thousands of applications for licence renewals on their desks but they haven't got the staff to process them.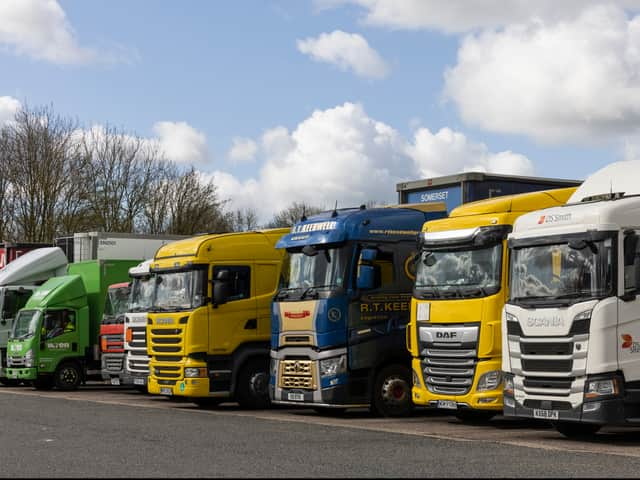 "As you get older you have to pass medicals to renew your licence, and without a valid licence on your person you can't drive, whether the medical has been passed or not.
"During Covid medicals were put on hold and they extended licences for a year but that came to an end earlier on this year.
"There are lots of drivers sat at home who are passed fit to drive but unable to drive.
"We are not hearing anything publicly from the Government about them doing something about this."
Mr Dixon said that not only does the HGV driving sector have an ageing workforce it is a real struggle to recruit younger people.
He said: "You don't get young boys and girls saying that when they grow up they want to be a truck driver. Unless their mum or dad is a truck driver, it just doesn't happen.
"It's not attractive at all to them to sit in a traffic jam on a motorway for four hours."