Co-op Live, the new 23,500-capacity arena taking shape in the centre of Manchester, will announce its first raft of events this summer.
The huge indoor venue, which is set to be the biggest of its kind in the UK, is hoping to stage its first events at the end of 2023 and early in 2024.
Bookings for the pre-season and inaugural programme are now under way and the developers are hoping to have some of the biggest names in music and entertainment on the arena's stage to open it in style.
Here's what you need to know about Co-op Live and the latest step forward on its journey towards opening.
What is the latest news involving Co-op Live?
Co-op Live has announced that it will begin sharing details of its opening events in the coming weeks and months.
The venue said there has already been considerable interest in being part of the first wave of concerts and events to take place at Co-op Live.
Discussions with musicians and promoters are under way and the team behind the arena is promising a variety of artists and genres will grace Co-op Live's stage at the end of 2023 and early in 2024.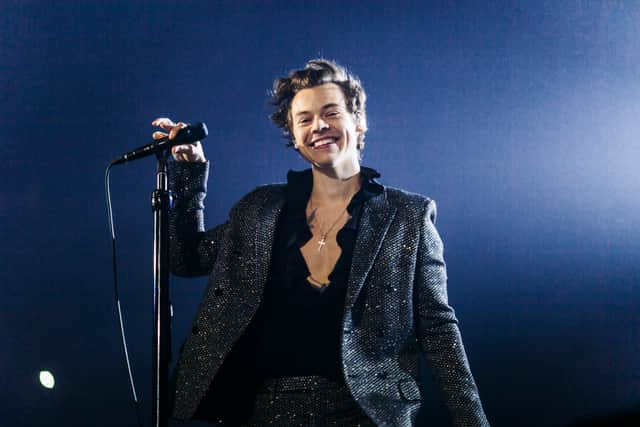 The venue has established prominent links in the musical world right from the off, with pop megastar Harry Styles being one of its investors.
Co-op Live says opening the arena will cement Manchester's place as a leading arts and entertainment hub, promising around 120 events per year when it is open which will be attended by around 1.3m people.
What is Co-op Live?
Co-op Live will be a 23,500-capacity indoor arena with a bowl design and flexible seating to allow it to be set up in a variety of layouts.
The ceiling height is 24m which is lower than usual in indoor venues of this size because it has been designed specifically for music and entertainment rather than with sport also in mind.
Co-op Live hopes to bring fans around 15m closer to the acts than would be typical in a UK arena.
Although the programme for the first year has yet to be released the team behind the venue says it wants to put on large music gigs, stand-up comedy nights, family shows and some sporting events too.
There will be standing room for 7,500 fans in the arena while backstage there will be 14 dressing rooms, offices and a 330-tonne rigging capacity.
Co-op Live is also keen to take steps to reduce its carbon footprint, with rooftop solar panels, rainwater harvesting and heat source and smart building solutions.
In addition the venue wants to have sustainable food sourcing and a policy of sending no waste to landfill.
There will also be complete step-free access, hearing loops, accessible toilets, a dog spending room, a multi-faith prayer room and a sensory room.
Co-op Live says it also wants to give back to the community through its gigs and hopes to donate around £1m to good causes each year.
What has been said about it?
Jessica Koravos, co-chairperson at OVG International, said: "Manchester is one of the hottest destinations in the UK for live events and Co-op Live will be the ultimate stage.
"The design of the venue works for the planet, for the fans and the artists.
"We are redefining live with the biggest capacity, paired with our low ceiling, seats closer to the action, largest standing floor and our unique black box bowl that creates a nightclub intimacy to connect the energy on stage with the crowd like nowhere else in the UK."