Co-op Live, Manchester's new live venue, has revealed it is to partner with several more new businesses ahead of its opening next year.
The huge new arena is due to open on the Etihad Campus in December 2023 and, with a capacity of 23,000 people, it will be the largest indoor arena of its kind in the UK.
Co-op Live has previously announced a partnership with pop icon Harry Styles, and now it has unveiled some other businesses it has on board ahead of its launch.
Arena bosses have pledged a big focus on sustainability as the project takes shape, and say its new partnership with Britvic to supply soft drinks will ensure it can offer sustainable packaging.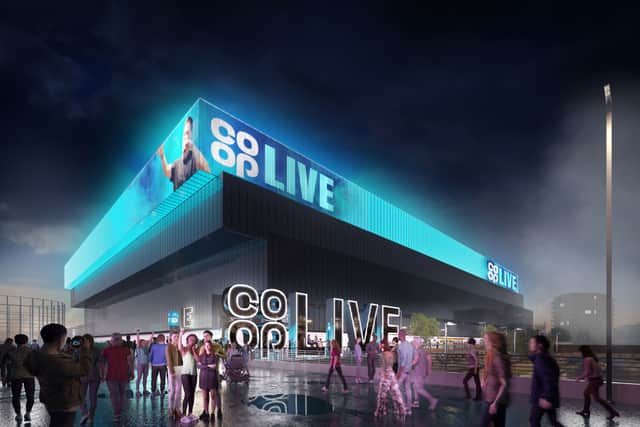 Some of the other partnerships announced today include with Elavon to provide the arena's cashless technology, with Schneider Electric to help make the arena the UK's first all-electric venue, and with Unilever-owned The Vegetarian Butcher, to ensure gig goers have plenty of plant-based options on the menu.
Co-op Live is part of the Oak View Group (OVG). Sam Piccione, president of OVG International, said: "It's proof of the excitement that Co-op Live is bringing to Manchester and the UK live entertainment market that global brands are committing to the project at this early stage of development.
"Building strong relationships with a wide range of partners and suppliers this early in the process of creating Co-op Live is another thing that sets the project apart. As we've shown already, it's enabling us to build in shared values from partnerships right from the start. We thank Britvic, Elavon, Unilever, and Schneider Electric for committing so early as partners to Co-op Live."