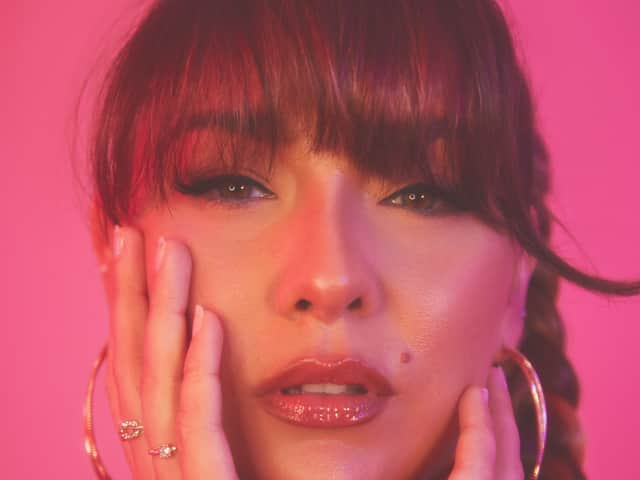 Manchester RnB singer Prima is releasing her debut album and hopes her distinctly Mancunian take on the genre will help to put the city's burgeoning scene on the musical map.
The 10 tracks on Scandalous are inspired by American stars of RnB, particularly from the music's 1990s golden era, but are very much grounded on this side of the Atlantic Ocean.
Prima is signed to Manchester's Midication Records, which has a number of acclaimed singers and rappers, and is part of an increasingly-visible movement which wants the city to be known for its RnB.
She spoke to ManchesterWorld about how her debut full-length album is the result of six years of working hard and plugging away and her route into a career in pop music.
How did Prima come to record her debut album Scandalous?
Scandalous' 10 songs showcase Prima's Manchester-accented vocals and her songwriting which takes listeners on a journey through a young woman's journey of self-discovery, self-love and the inevitable ups and downs of life's emotional rollercoaster.
The album hit the shelves on Sunday 24 April and the launch event is at the Beehouse venue at Deansgate Locks on 21 May.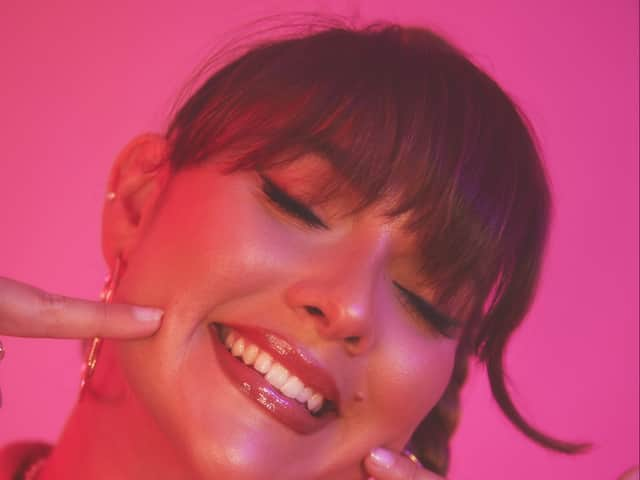 Scandalous was recorded at Midication's studio and headquarters between the city centre and Cheetham Hill, which is known as The Hive in a nod to Manchester's famous worker bee symbol.
The topics of the songs range far and wide but always have an extremely personal quality to them, something Prima says has been a focus of her writing since the very first time she began to pen her own material.
Prestwich musician Prima said: "This album is my diary, it's the way I get all my thoughts down and navigate through life. Celebrating the highs and the lows in music.
"It's my most honest work and I'm excited to share my deepest thoughts and feelings with you by being unapologetically me and hoping some of it resonates.
"The first time I wrote a song it was like a page of my diary. I was 11 at the time, had been in a car accident and was struggling to shake off of being scared, so I wrote a song about it. It was my therapy.
"For me that is what songs are, pages from your diary. I try to be as relatable and honest as an artist as possible."
A long route through music beginning to pay off
Prima says Scandalous is the result of a long process working with Midication Records and its founder JSD on developing and honing her music.
She has already enjoyed considerable success, racking up hundreds of thousands of streams on Spotify, performing on the BBC Music Introducing stage at Reading and Leeds Festival, being acclaimed by national radio DJs and having her music feature on fashion company PrettyLittleThing's ad campaigns with Molly-Mae Hague and Tamara Francesconi.
She said: "I've been making music now at Midication for six years, and it has been consistently going to the studio and finding out what my sound is.
"Knowing what you want to do but not being there stylistically is really frustrating, but it feels like in the last couple of years everything has clicked into place.
"I feel really grateful to be in this position, I know exactly what I'm striving for and it feels really good. Midication and JSD are amazing."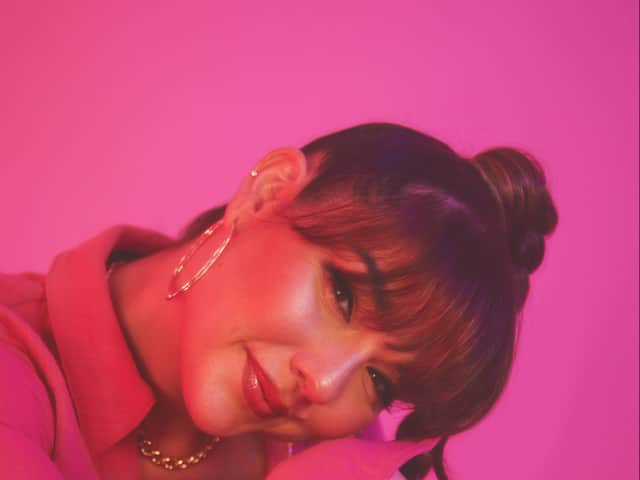 JSD said: "As a producer, it's rare that you're lucky enough to meet someone as talented and equally hard working as Prima. Someone who's not afraid to push themselves. Someone so open to new ideas and eager for guidance.
"I've been truly blessed by meeting P and being able to watch her grow and develop into such a fierce and uncompromising songwriter.
"This album is the culmination of six years of blood, sweat and tears. We have finally nailed our sound and although we've been building behind the scenes for quite some time, it feels like this is only the beginning.
"I really pushed myself to the limits producing this project and did things I'd never done before. It was a journey of passion, experimentation and love of music, and I can't wait for the world to hear it."
'I want to show where I come from'
Prima says it is extremely important to her that her music sounds like it comes from Manchester and identifies her as a musician with the city.
She said: "I'm very conscious that I want to show where I come from. I'm definitely singing in my own accent on the album and I think that's really important.
"I'm a north Manchester girl, I went to school there and although I moved to London at 18 I came back and fell in love with Manchester even more when I did.
"It's nice to hear dialect from an artist, it draws you into their world.
"We've got that Mancunian spin on it and we're definitely nodding to that '90s RnB feel because we just absolutely love that era. When you get into RnB it runs in your blood, it really moves me as a genre. A lot of the time I will be playing my favourite artists."
A childhood spent juggling two very different types of music
Prima, whose stage name comes from the Italian word 'primavera' meaning 'spring' and references her family heritage and roots, spent some of her chldhood playing classical music as well as developing her love of RnB.
She spoke about how those two very different musical worlds continue to influence her now and how she ultimately opted to concentrate on popular music.
She said: "I come from a very musical family and I was classically trained in piano and singing. I did all my grades really early and was always at the piano and singing.
"I started writing my own songs and it was very different to learning all the Mozart and that kind of thing. I was always encouraged to do both by my teacher.
"I was brought up listening to Whitney Houston and the greats but when Alicia Keys came out I thought she reminded me of myself and I knew I wanted to write songs. I started doing more pop and soul from about 13.
"By 18 I was still doing classical but my heart was not in it. It was in writing my own stuff and discovering who I was as an artist.
"They were kept quite separate but there are similarities between some of the Italian opera arias and some of the RnB songs in terms of agility.
"I just decided I really wanted to go into pop, write songs and see where it would take me."