A leading business group has signalled its approval of this move and says the authorities have finally listened to things it has been saying about the Clean Air Zone for months.
But health campaigners in Manchester are aghast at the lack of charging for non-compliant vehicles and have written a letter to Mr Burnham urging him to think again.
The scheme has also been criticised by a green group which labelled it "unacceptable" and "disappointing".
What is the latest news on the Greater Manchester Clean Air Zone?
The authorities have now set out their case for a non-charging Clean Air Zone in the city-region, saying they believe this is the best way to bring nitrogen dioxide levels within legal limits without penalising people or businesses.
They say a charging zone, even in areas with the highest levels of pollution such as Manchester city centre, would put at risk the area's recovery from the Covid-19 pandemic.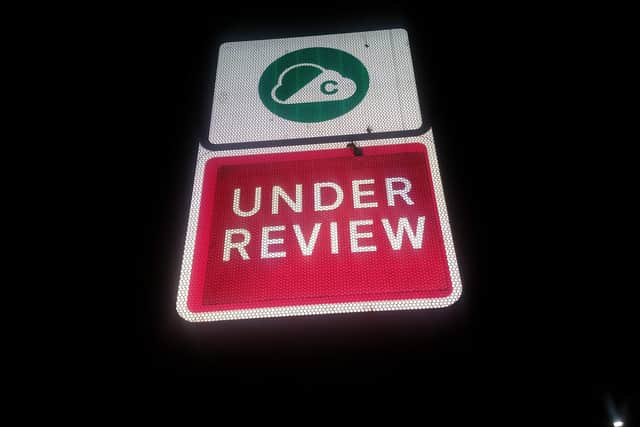 There is also concern about how difficult it is proving for people to get hold of compliant vehicles, with costs soaring and the cost of living crisis going on.
The Greater Manchester authorities have said they want a scheme which is investment and incentive led, and have also suggested that rolling out more eco-friendly buses will play a significant role in reducing emissions.
A request will also be sent to the Government, if approval is given by the city-region's committee scrutinising air quality, for moves to ban out-of-area private hire vehicles to give councils more power over ensuring vehicles meeting emissions standards are on their roads.
What has the business reaction been?
The Federation of Small Businesses (FSB) has been a prominent critic of the Clean Air Zone and raised a number of concerns about how it would work and its impact on Greater Manchester's firms and economy.
It has given the latest proposals a much more positive reaction.
FSB development manager for Greater Manchester, Robert Downes, said: "These new proposals and the new data set out in it are encouraging. It acknowledges what FSB and others have long maintained, which is that there is a better way of cleaning up the air in our city region and getting us to legal compliance levels without wrecking the economy and destroying businesses.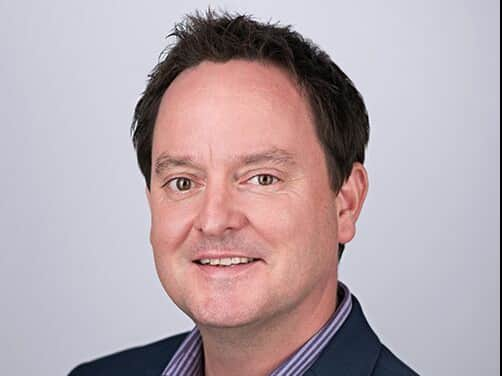 "This is an alternative, business-friendly CAZ that we've always called for; one that gets us over the line when it comes to illegally high levels of pollution by using targeted measures in the few areas where there are genuine problems.
"We already knew these were in parts of Salford and Manchester city centre, and goes to show the original 493 square mile CAZ was the proverbial sledgehammer to crack a nut – a term FSB often used to describe the blunt instrument that it was."
What have health campaigners said?
Mums For Lungs, a network of parents campaigning against high levels of pollution which started in London in 2017 but now has members in Manchester, has expressed dismay at the non-charging Clean Air Zone plan.
The group has written to Mr Burnham and the leaders of Greater Manchester's 10 councils saying it simply does not see how the measures laid out will be enough to tackle the health problems caused by harmful substances.
The group's founder and director Jemima Hartshorn wrote in the letter: "Charging Clean Air Zones are some of the most effective schemes to reduce air pollution.
"As parents, and people who care about the future of children, we cannot comprehend how after years of discussion - and increasing research about the severe and harmful health impacts of air pollution at the levels experienced across Manchester - you and your team have no effective plan to reduce air pollution.
"How are you going to improve the health of children? Little lungs must not be the victims of politics.
"The past two years showed us all one thing, as a society we have the responsibility to pull together to protect the health of the most vulnerable.
"In this case, that means protecting children, the elderly and those with underlying health conditions from breathing dirty air by delivering a charging Clean Air Zone.
"Failing to deliver this would be an irresponsible legacy for you as Mayor of Manchester and would go against all your experience as a former Health Secretary."
What have environmental campaigners said?
Manchester Friends of the Earth has strongly criticised the plan, saying it is disappointed by what has been proposed and calling it a "do the minimum" approach.
Catherine Thomson, Manchester Friends of the Earth coordinator said: "Air pollution is a public health emergency, and this watered-down plan is totally unacceptable. "We know that toxic nitrogen dioxide causes untold damage to the lungs of our children.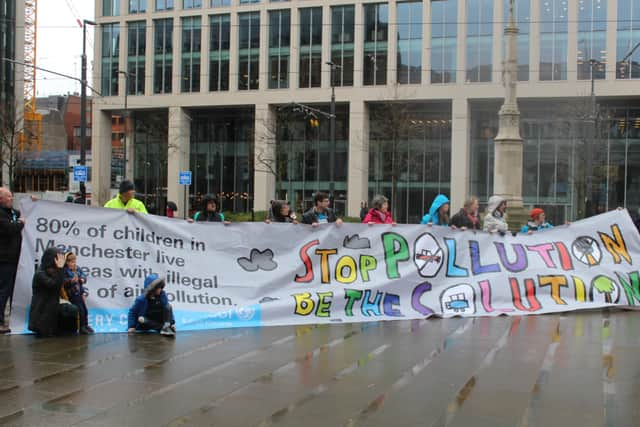 "A child born in 2017 - when the Government was instructed to reduce air pollution in the shortest time possible - will be 10 years old before Greater Manchester plans to reach the legal limits. "How many more people have to be harmed before our politicians stop making excuses and start taking action on this public health emergency?"
Manchester Friends of the Earth says an ultra low emission zone (ULEZ) should be introduced in the city centre to tackle air pollution.