Manchester business leaders will be sleeping rough at the Emirates Old Trafford to raise money for homeless charities this October.
The CEO Sleepout event invites local executives to get a sense of what it's like for people living on the streets and sleep outside in aid of selected anti-homelessness charities.
Homelessness is prevalent in Manchester and there are fears that this will only increase as the cost of living crisis continues.
As Bianca Robinson, CEO of CEO Sleepout, explains: "Anyone who has walked down Piccadilly has seen the huge number of people surviving rough on the streets.
"There are over 6,700 households that we know of (including families and children) estimated to be homeless in Manchester - that's an extremely worrying figure, especially as the cost of living begins to bite.
"It will undoubtedly force families out of private rental, leaving them at a real risk of homelessness this winter."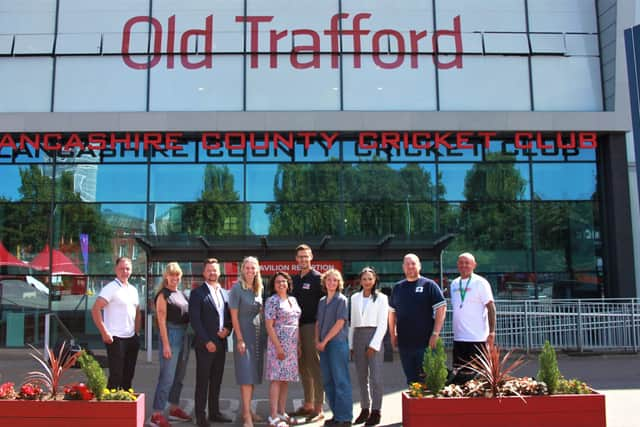 This is the sixth event of its kind in Manchester with sleep-outs also happening in cities across the country.
The Manchester events alone have raised a total of £300,000 and the initiative altogether has raised £3million.
Taking part in this year's event is Diane Modahl MBE, CEO and co-founder of The Diane Modahl Sports Foundation.
She said: "This will be the second sleep-out I've taken part in. It's unacceptable to me that anyone should be homeless.
"Everyone should have access to a safe, decent, accessible and affordable home. By taking part in the Manchester sleepout I'm hoping to raise £1,000 to support the charity's fantastic work."
It's not the first time participating either for John Russell, founder of Four Synergy Group.
He said: "We all have a part to play in levelling up society. If you are financially and mentally stable and sleep in a nice bed every night, you need to at least experience part of what it must be like not to have a home.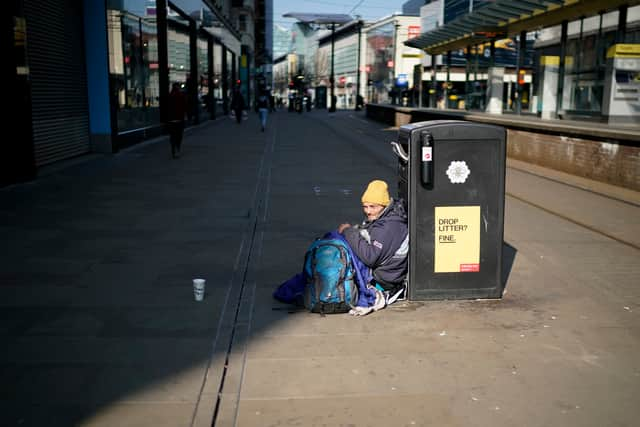 "This will be my fourth event, and I take part because I truly believe there is a need to highlight the plight of those who don't have a place to call home."
One of the charities that benefit from the CEO Sleepout is Walking With The Wounded, a national military charity supporting struggling veterans.
Director of Income, Joel Oxberry, said: "Walking With The Wounded depends greatly on the generosity of supporters to continue to deliver its vital services; being chosen by CEO Sleepout allows us raise both awareness and funds for ex-military that may find themselves without, for instance, the security of a home to get back on their feet, and to lead independent, purposeful lives.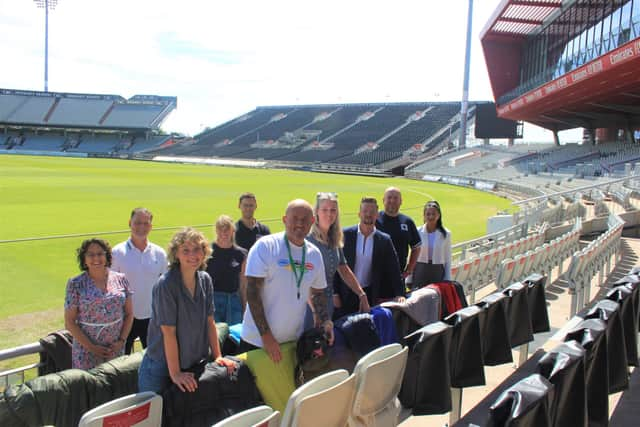 "To those taking part, I truly am grateful to each and every one of you. Thank you for taking a stance and for encouraging your networks to support and get involved. Thank you for giving up your time. Thank you for raising vital funds. Thank you for stepping up.
Thank you. It really is the only thing that I can say."
Bianca added: "We know rough sleeping can be solved, and by making a stand, our business participants can lead by example, showing what a compassionate city Manchester can be while reflecting on their role and the power they have to create lasting social value."
The Manchester sleepout at Emirates Old Trafford, home of Lancashire County Cricket Club, will take place on 24 October and places have already filled up fast. Out of the 80 available, 64 have already been taken.
To find out more and register visit the CEO Sleepout website.