The boss of a social housing provider has spoken of his concern at the way the cost of living crisis is pushing more people into homelessness across Greater Manchester.
Benjamin Howarth, the managing director of Oldham-based Howarth Housing Group, says spiralling prices and bills mean people in full-time work and those who have previously been comfortably off are increasingly coming through the organisation's doors seeking help.
He outlined how quickly people can go from managing to not being able to have a roof over their heads, and said Government attempts to help those on low incomes cope have so far been woefully inadequate, though the Government has defended its actions to ManchesterWorld.
And Mr Howarth warned the outlook for the city-region for the rest of 2022 is not good, saying he expects to see his organisation helping rising numbers who are struggling to keep their finances in order.
What has Mr Howarth said about the situation in Greater Manchester?
Mr Howarth said summer has typically been a quieter period of the year for the services Howarth Housing Group offers, but that has not been the case this year.
And he expressed particular concern at how many families with children are coming forward seeking help from the organisation, which provides emergency, temporary and supported accommodation.
He also said the situations people are in when they can no longer keep a roof over their heads are getting worse.
Mr Howarth said: "We've seen higher than normal figures this summer because with the cost of living people just physically can't afford to sustain themselves.
"We've seen people coming in with higher debts than we used to see. Once people would come in with £2,000 to £4,000 of debts, now it's between £8,000 and £10,000.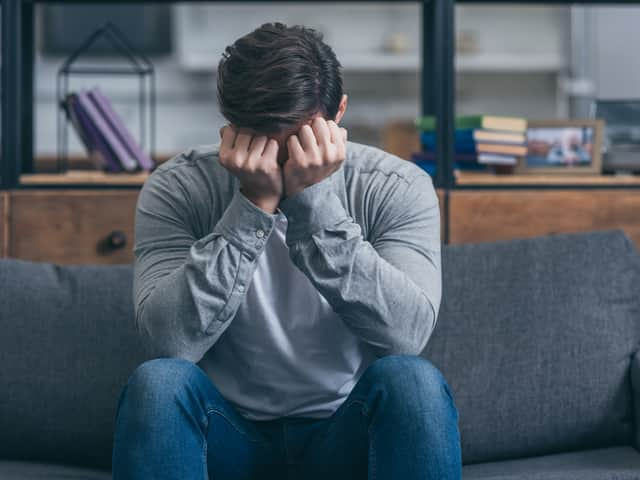 "People have suffered under Covid, maybe they were furloughed and made redundant so don't have savings, and with everything like fuel, food and utilities increasing in price people are falling into spirals of anxiety oand depression.
"People aren't facing up to their debts until it's too late and they've gone past the point of no return. They're being hounded for money by debt collectors, they've got bailiffs turning up."
Mr Howarth said utilities companies are putting people who are struggling with their bills onto pre-payment meters, which he said have higher tariffs than other meters and are leading to "heating or eating" dilemmas.
He said: "Energy companies don't want to shell out for energy people can't afford, but it's a horrendous tactic and a double hit for people struggling.
"People are then having to choose between putting the lights on or feeding their children. This is a significant issue in Greater Manchester that is happening every single day."
What does Mr Howarth think is going to happen next?
Mr Howarth said he believes that the situation is going to get worse in the rest of 2022, with more people finding that having jobs is not enough to keep them in their own accommodation.
He said: "What is coming is people you would never think would fall into homelessness falling into homelessness. We're working with people who used to own Range Rovers, who were professional sports players, who had good jobs. Now they're in homeless houses."
He outlined how quickly and dramatically people can start finding themselves struggling.
He said: "We work with a lot of people who are working. People think homeless people are unemployed, but often they're not.
"Imagine if you're living in a two-bedroom house that you rent. You're in your mid-20s and beginning a career. You went to uni so you've got student loans but your career isn't going as quick as you expected, like most people. It's not the field of your degree, you're working in an office.
"You're on about £23,000 a year but it's absolutely conceivable in Manchester that rent is £800 a month and utility bills are rising rapidly so that can be £250. You've also got car payments because you need a car for work, and fuel costs are astronomical.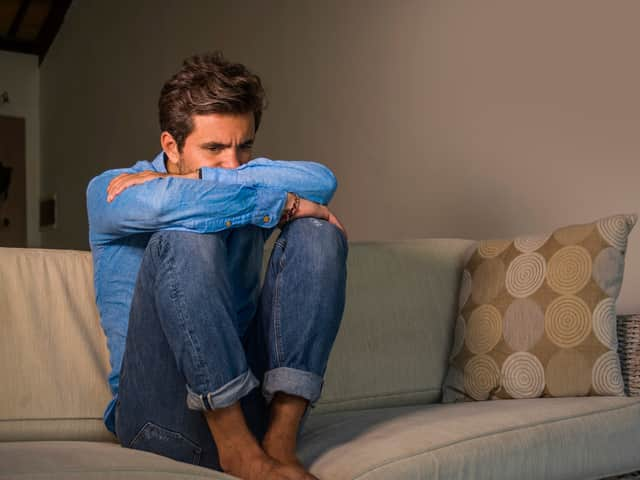 "Before you know it your disposable income is down to zero. You've not kept track of money because you've never had to, and all of a sudden there's nothing left over.
"People think they can make a few hundred pounds up but that turns into a few thousand pounds very quickly. Utility companies then turn up with a warrant for a pre-payment meter and there's nothing you can do about that.
"They don't want to tell their colleagues, so when they talk about going out for a drink they have to keep making excuses. They become socially isolated because they can't afford to go out.
"They start under-achieving at work and struggling, and sometimes they get sacked. It then takes six to eight weeks for get your benefits and they haven't been able to afford the rent in a long time.
"These stories used to be few and far between, but now we are seeing them come through our doors over and over again, and it's just going to get worse and worse."
What are the other issues facing people struggling with the cost of living?
Mr Howarth strongly criticised the Government's efforts so far on the cost of living crisis, saying that giving people a few hundred pounds was not going to help people in thousands of pounds worth of debt.
He also said local authorities had faced budget cuts making it more difficult for them to support those at risk of homelessness and said housing benefit had been frozen so many times that in areas like Manchester it was nowhere near covering market rent rates.
Mr Howarth said Greater Manchester also faced specific housing issues, with a mixture of old terraced houses that struggled to provide adequate accommodation for today's families and were sometimes in poor condition and then large detached houses and prestigious flats developments being built that were desirable for well-off people but did nothing to alleviate social needs.
He said: "There's this large hole right in the middle of the market for people on low incomes, who are left with no viable options whatsoever other than to become homeless."
Perhaps linked to the shortage of properties is Mr Howarth's suggestion that Greater Manchester also faces problems with hidden homelessness, such as sofa surfing.
He said: "People sleeping on friends' sofas don't want to admit they are homeless or engage with homelessness services, but they are homeless. They think they will get themselves back on their feet but they start staying at a mate's for a couple of nights and six months later they are still there or are sleeping in their parents' spare bedroom.
"They often bury their heads in the sand thinking they will dig themselves out but get into more and more debt until they are past the point of no return,
"They wait until the very last minute before putting in an emergency call because they don't know what to do. We need to drop the stigmas so they engage with services earlier on. Prevention is better than cure."
What does the Government say?
In response to the criticisms a Government spokesperson said: "We recognise people are struggling with rising prices which is why we are protecting the eight million most vulnerable families with at least £1,200 of additional support, starting with the £326 cost of living payment, which has already been issued to more than seven million low income households.
"During the pandemic we increased Local Housing Allowance significantly and beyond inflation, benefiting over one million households by an average of over £600 over the year.
"We're maintaining that boost, keeping support for private renters above pre-pandemic levels while we have also reduced the cap on Universal Credit deductions and paused the Fuel Direct scheme, that allows energy bill payments to be taken directly from benefits."