A poignant candlelit vigil will be held in Manchester to bring together people who have been bereaved by the Covid-19 pandemic.
People who have lost loved ones will gather at a city centre location on Friday evening (11 March) to pay tribute to their loved ones who died with the novel coronavirus.
The moving event has been organised by trade unions and campaigners.
In addition to mourning for the lives lost, they want to ensure that those in front line roles are not put at risk in the event of future pandemics.
When is the candlelit vigil taking place and where is it?
The candlelit vigil is being held at 6pm on Friday (11 March) at the waterside near the People's History Museum in the Spinningfields area of Manchester.
Those attending Friday's vigil will be invited to light candles, hold up pictures and say a few words about loved ones and work colleagues they want to remember.
They will also be given yellow hearts made by Unison supporters across the region to hang from railings around the waterside next to the museum.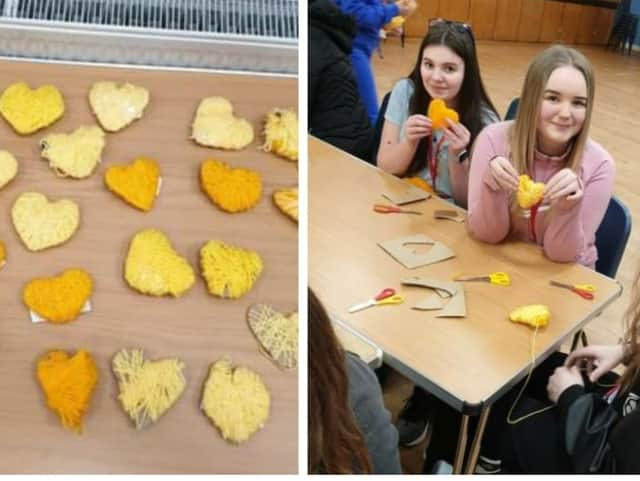 The trade union is also sending yellow hearts to Labour MPs and asking them to wear them.
The yellow hearts were the idea of the next of kin of a Unison member who died after contracting Covid-19 at work. They suggested to the trade union the yellow hearts movement started during lockdown could act as a symbol of remembrance.
People who can't make it to the museum for the remembrance event can still take part and are being asked to light a candle on their doorstep on the day.
Why is the event taking place?
The vigil organisers say the North West has had a high death toll with Covid-19 during almost two years of the pandemic.
They are hoping that bringing those who have been bereaved together might be a first step in eventually establishing a permanent memorial to the lives lost in the region.
The organisers also want to highlight the lives of those who died after initially contracting Covid-19 while still at work and the ongoing health struggles faced by those who have Long Covid.
They say action still needs to be taken to protect workers.
Unison regional secretary Kevan Nelson is spearheading an ongoing campaign to bring trade unions together to do more to support families bereaved by Covid and people who face living with long-term health complications after contracting the coronavirus.
What have the vigil organisers said?
Greater Manchester Hazards Centre spokeswoman Janet Newsham said: "We want to remind our politicians and authorities that no workers should have died, no worker should have been exposed to infection risks and workers are still facing these risks in the workplace every day."
Mr Nelson said: "Our aim is to build on what we have learned from assisting the next of kin of our members to produce a leaflet to advise families what to expect and to set up a joint support network for victims' families.
"Covid hasn't gone away and many workers and their families are still in desperate need of support."