It is expected that Boris Johnson will today (Monday 21 February) take an axe to measures against Covid-19, with requirements to self-isolate going, free PCR and lateral flow tests being removed and the national contact tracing service being wound down.
For some people in Greater Manchester, initially contracting Covid-19 was just the start of a lengthy health ordeal involving an array of different symptoms and which in many cases lasted for months.
Ministers are also coming under intense political scrutiny as the scale and timing of the restrictions roll-back is questioned.
'The risk is we will be forgotten about'
She has been battling to ensure that people with Long Covid have access to suitable treatment and support throughout the pandemic.
Her concern is that as Covid-19 is downgraded in the political and public attention it will be more difficult to keep the authorities focused on delivering that.
She said: "The end of coronavirus restrictions are now being lifted and the modus operandi is now about getting back to normal.
"Sadly for many longhaulers, getting back to anywhere near normal is not achievable without a valid and workable treatment intervention and after two years many are worse and deteriorating or still the same as before.
"The risk now is that these million plus or so longhaulers will be swept under the carpet and simply forgotten about."
'Some restrictions should remain'
She said she had been less worried about recent variants such as Omicron but believed some restrictions should remain in place.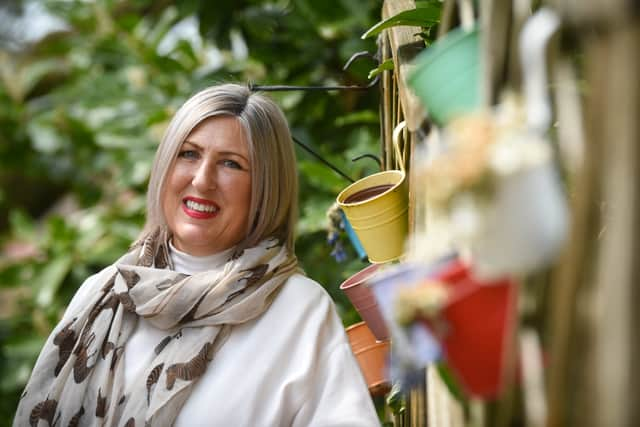 Vicky, who worked as a nurse with a charity before she became ill, said: "It's a difficult one. I think virtually everybody in our village got it.
"I got it for a second time and I'm triple boosted, my husband got it and he's triple boosted.
"I was the only one who remained upright, and to be honest I just thought it was my Long Covid until my husband tested positive.
"This time didn't panic me, I didn't think I was going to die. I do think this strain is milder.
"I'm still wearing my mask and I think they should still be keeping masks in public places. I do think people should keep them on.
"I still want to avoid getting ill where I possibly can, and I'm not planning on going abroad any time soon. I keep local, pretty much."
Vicky has previously spoken about the frustration at facing long delays to get Long Covid help in the NHS and said it will have taken her two years since she first became ill when she gets to see a respiratory doctor about her lungs.
What else has been said about the removal of restrictions?
The Government has said it wants individuals to make their own decisions about their level of risk from Covid-19 and act accordingly.
However, charities representing vulnerable people or those with major health conditions have expressed alarm about the scale of the roll-back of regulations.
Last year Greater Manchester Mayor Andy Burnham spoke at a press conference about being approached by people who had been shielding in the early parts of the pandemic who feared that ending restrictions would leave them unable to safely leave their homes.
The Labour Party has also said the Government has acted too soon in removing the restrictions.