New Manchester council leader Bev Craig: 'I've got the best job in a world-class city'
She also spoke about some of the key issues which she discussed while running for the top job in the city's politics.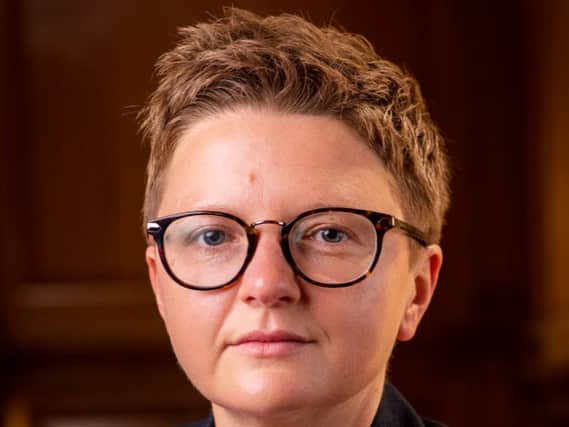 Coun Bev Craig will succeed Sir Richard Leese at the top of the city's political scene on December 1.
She is both the first woman and the first LGBTQ+ person to be picked for the prestigious role.
She spoke to Manchester World about her appointment and some of the key subjects she discussed while running for the leadership role.
Excitement at landing 'the best job in the city'
Coun Craig will move up into the top job from her role as deputy leader of the city council.
Originally from Northern Ireland, she moved to Manchester to attend university in 2003 and decided to stay.
She became a councillor in 2011 and joined the executive in 2017 as portfolio holder for adult services, health, wellbeing and inclusion.
She spoke of her delight at being selected to follow Sir Richard Leese's 25-year stint as leader by her fellow Labour councillors.
Coun Craig, 36, said: "I'm really excited as this, for me, is the best job in the city.
"I'm really honoured and humbled to take it on and to do my best to take Manchester into the next chapter and to make lives better for ordinary Mancunians.
"I'm really pleased to follow in the footsteps of Sir Richard while also setting out a new plan and a fresh vision for the city."
Two major firsts at the top of Manchester politics
Coun Craig said she was well aware her appointment would be significant as Manchester City Council's first female and first LGBTQ+ leader.
She said that growing up running for high political office seemed a very distant prospect and hoped her success would send a message to Mancunians about what is possible.
She said: "My politics is really shaped by my upbringing as a working-class kid on a council estate outside Belfast. I grew up in a life which I thought was ordinary but as I got older I realised not everybody lives that way.
"Growing up in a fairly ordinary background I didn't see people like me in politics.
"I think it's important for young people in Manchester to see a diverse group of people leading the way, either in politics or business.
"I want them to think they can be anything they want to be."
While she is pleased to be something of a trailblazer in Manchester politics she hopes it will help to usher in a time when someone like her taking on a senior leadership role is less headline-making.
She said: "I know our history well but I look forward to the day that me being a gay woman in this role is uninteresting and unremarkable.
"I'm the first woman to lead Manchester City Council and that is an exciting prospect."
What issues did she discuss when running for the leadership?
Coun Craig said she will be unveiling detailed plans for her leadership and what the beginning of her term in the top job will look like closer to Sir Richard stepping down on December 1.
However, she told Manchester World which issues she spoke about while asking for the votes of the Labour group in the leadership race and her broader vision for the city.
She said: "I love the city of Manchester. I moved here for uni in 2003 and made it my home.
"I think the transformation has been incredible and I want to continue making Manchester a world-class city where everybody feels the benefits and the successes.
"The key principles for me are around a fairer economy, tackling poverty, leading the way on climate change and building the homes people need.
"This all needs to be underpinned by high-quality local services and neighbourhoods people enjoy living in and are proud to call home. I also want to work with Greater Manchester Police on safer streets.
"It's about having that big vision for the future while delivering on the things people think are important.
"I want to reassure people we are not losing sight of that creative ambition to be the best city in the world."