The firm has been the subject of fury since it began operating a skeleton service on its key intercity routes, including the one between Manchester Piccadilly and London Euston which has been cut from three trains an hour to one.
Mr Burnham hit out once again on Saturday (3 September) at Avanti, saying it needs to apologise to the public for the disruption to travel and then come up with plans to begin restoring its full timetable.
Avanti's managing director Phil Whittingham is now stepping down amid the chaos and the firm has acknowledged it is not delivering the level of service expected of it.
What has Mr Burnham said?
Mr Burnham is demanding that whoever becomes prime minister following the end of the Conservative leadership campaign meets with Avanti and local politicians to resolve the issues with its services.
He said the ongoing timetable reduction is having a significant negative economic impact on Greater Manchester and also hit out at the Government for not dealing effectively with Avanti.
Mr Burnham said: "Avanti West Coast has failed to deliver on their commitment to explain how they will restore services between Manchester and London and failed to bring the stability to the timetable which they promised.
"Every day that this continues is a day of damage to the Greater Manchester economy and it cannot be allowed to continue.
"Weeks ago, the company tried to blame their workers for the problems. However, their inability to produce a rescue plan by the deadline we set has flushed out the truth: it is managers, not the workers, who are responsible for the chaos.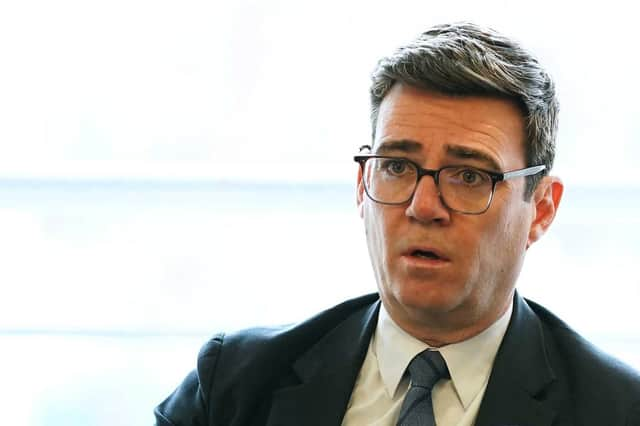 "In their desperation to blame the unions for everything, the Government has let this company off the hook and let passengers down.
"This is a company being paid millions of pounds to operate trains on the West Coast Main Line but is only delivering a threadbare service and a very poor one at that. They have to be held to account.
"So far, Greater Manchester has been doing that alone, but I am now urging the incoming Prime Minister and Transport Secretary to sit down with us and sort this out. This service is critical to our country's economy and we need to fix it together.
"For Avanti, this is the last chance saloon. They need to understand the urgency of the situation. They should today be making a full public apology for their failures and providing a detailed explanation of the steps they are taking to fix things.
"Anything less is further evidence that they don't deserve the privilege of running the UK's most important train line."
What is happening at Avanti West Coast?
Avanti West Coast has now been running a slimmed-down service for some three weeks, affecting not only the Manchester to London routes but also the West Coast Main Line services to Glasgow and Edinburgh which stop at Wigan North Western.
The company incensed rail unions when it slashed the timetables by referring to staff taking part in "unofficial strike action". Unions said all that was happening was that staff were not currently willing to work their rest days for extra pay and Avanti was relying on employee goodwill to run its timetable.
Since the cuts there have been reports of shambolic scenes on the railways, with trains so full passengers have not even been able to get on board and rammed services operating between London and Manchester.
In one particularly alarming episode, passengers also arrived at Oxenholme in the Lake District to find the station all locked up, with some having to climb over a tall fence to get out.
Avanti West Coast has now announced its managing director Phil Whittingham is stepping down on 15 September, the date more strike action begins.
And the company has now apologised for the inconvenience of its timetable cutbacks and says it needs a "robust plan" to solve the problems.
A spokesperson for the train operator said: "We know we're not delivering the service our customers rightly expect and we apologise for the enormous frustration and inconvenience.
"Our customers and communities deserve a dependable train service, so we're currently working hard to rebuild our timetable in a resilient and sustainable way.
"Resolving this situation requires a robust plan that will allow us to gradually increase services without being reliant on traincrew overtime, which has fallen dramatically in recent weeks. We would like to thank our customers for their patience and understanding."