A meeting was held on Wednesday after the operator cut its services linking up major UK cities, with the London Euston to Manchester Piccadilly service being dropped from three trains to one per hour.
That has led to shambolic scenes being posted on social media of trains crammed to capacity and some services being so full passengers have not even been able to board trains.
Greater Manchester leaders bluntly told Avanti the current situation is unacceptable and it has to produce an immediate plan to restore the full timetable or face calls to be stripped of the franchise.
Avanti said it was committed to delivering the best rail service for the city-region it can and it welcomed the opportunity to meet the mayoral delegation.
What did Greater Manchester's leaders say to Avanti at the meeting?
Greater Manchester Mayor Andy Burnham, the deputy leader of Manchester City Council Coun Luthfur Rahman and transport commissioner Vernon Everitt met senior managers at Avanti West Coast on Wednesday.
They said immediate action needs to be taken to improve the situation for passengers and minimise economic damage from the reduction of services.
The leaders also said that if Avanti cannot produce an acceptable plan to return to the full timetable it would face calls for the Government to remove its contract.
Afterwards Mr Burnham said: "Today we met Avanti to discuss the downgrading of the timetable for its services between Greater Manchester and London.
"We made clear to them in no uncertain terms our deep unhappiness at the way in which our city-region has been treated.
"The severe reduction of services at this time of year is seriously detrimental to our economy. Avanti's decision to take this action without any prior consultation or even notification shows a lack of respect for our city-region and its people.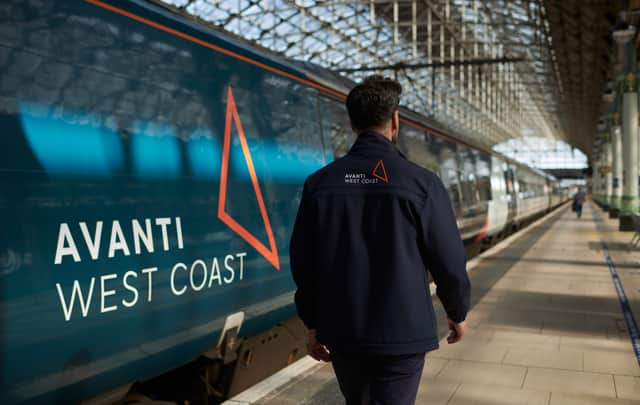 "We have asked Avanti to produce a recovery plan that helps passengers in the short-term but which also commits to providing more trains per hour between Greater Manchester and London as quickly as possible.
"In the immediate term, we asked Avanti to consider the declassification of trains – suspending first class restrictions – to make more seats available on the booking system at an affordable price.
"We also called for much clearer communications with customers about how and when to purchase tickets and for an end to the inflammatory language which is damaging workforce relations.
"More broadly, we asked them for a timetable to return to the previous levels of service as soon as possible and a commitment that we will not find ourselves in such a position again.
"When we receive Avanti's plan, we will consider whether it is acceptable for our residents and businesses and, if it isn't, we made clear to the company that we will ask the new Prime Minister to strip them of this contract."
What is going on currently for Avanti West Coast passengers?
Avanti is already engaged in a major dispute with furious trade unions over the substantial cutbacks to its services. In Greater Manchester this not only effects the London to Manchester route but services on the West Coast Mainline going up to Scotland which stop at Wigan North Western.
The operator claimed that what it called "unofficial strike action" was responsible for a lack of drivers to operate trains. Unions, though, said what was happening was that drivers were opting not to volunteer to work for extra pay on their scheduled rest days, and as a consequence a system that relies heavily on employee good will was struggling.
The result has been chaotic scenes which have resulted in considerable negative publicity for Avanti West Coast.
Sunday Times northern editor David Collins took a picture of a platform at London Euston on Wednesday completely crammed with passengers as they tried to board a train going to Manchester Piccadilly.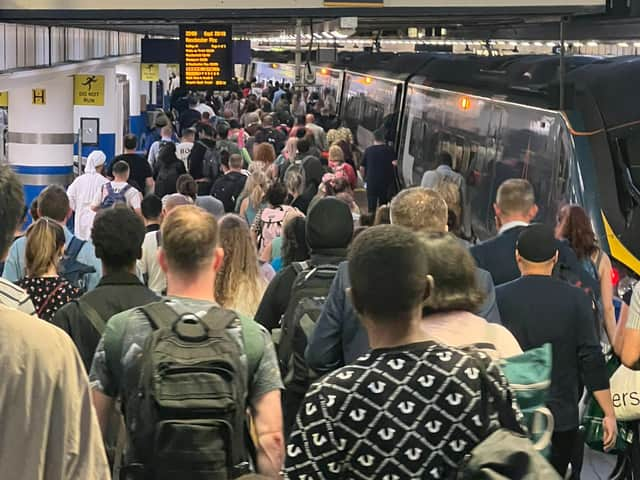 There have also been reports of triple-booked trains running so full that people have been sat on the floor and passengers being unable to board trains in London and having to wait another hour because there was no room left on a particular service.
The operator faced further embarrassment when passengers on a delayed train got to Oxenholme station in the Lake District to find it was all locked. Some people reported having to climb over a high fence to get out in scenes that local Liberal Democrat MP Tim Farron branded "a farce".
What has Avanti West Coast said?
An Avanti West Coast spokesperson said: "We welcome the opportunity to meet with the Mayor of Greater Manchester and his senior leadership team to explain why we took this difficult decision to reduce our timetable.
"This is due to the current industrial relations climate which has resulted in severe staff shortages. As a result of this, customers have faced multiple short-notice cancellations.
"The reduced timetable was introduced to ensure a reliable service is delivered so our customers can travel with greater certainty. This decision was not taken lightly, and we are sorry for the enormous frustration and inconvenience this will cause.
"We value the Mayor's feedback, and will fully consider these requests. We remain committed to delivering the best possible services to the region.
"We urge the rail unions to engage in meaningful industry reform discussions around modernising working practices and developing a railway fit for the 21st century and we look forward to further talks on this."