Active travel in Manchester: campaigners write to Dame Sarah Storey against 'substandard' Burnage scheme
Active travel group Streets for People - Levenshulme and Burnage is extremely unhappy with the proposals put out by Manchester City Council, saying they are not good enough to be part of the Bee Network.
Watch more of our videos on Shots!
and live on Freeview channel 276
Visit Shots! now
An active travel group in Manchester has written to Dame Sarah Storey urging her to reject plans for a scheme in Burnage which have sparked fury since they were published.
The plans have provoked considerable anger among active travel campaigners, who accuse the local authority of considerably watering down the previous ideas for the area and producing something which will do very little to convince residents to switch to greener modes of getting about.
Streets for People says the latest plans do not meet the standards set down for the Bee Network, which is supposed to be moving Greater Manchester towards a more environmentally-friendly and sustainable transport future, and should be rejected.
The active travel commissioner said she will be attending the meeting where the design of the scheme will be scrutinised.
What is in the letter Streets for People have written to Dame Sarah Storey?
Streets for People wrote to Dame Sarah Storey to express its anger about the latest proposals for the active travel neighbourhood scheme in Burnage. The group says it is particularly concerned that the plans are too disjointed, with a lack of connectivity encouraging people to cycle, walk or wheel for local journeys and feeling that it is safe to do so.
There are also concerns that the plans prioritise traffic calming instead of using filters to create car-free areas, and that the idea of using Cyclops junctions is not in the latest design.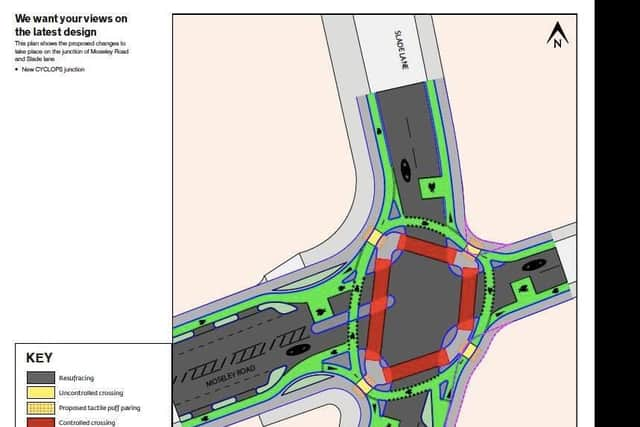 The group also says it has received contradictory and inconsistent accounts of whether it is Manchester City Council or Transport for Greater Manchester (TfGM) which is responsible for the changes to the Burnage scheme. It has also questioned why the town hall has published plans that are yet to be reviewed or approved by the local transport design panel.
Streets for People says it wants Dame Sarah to step in as part of her role as active travel commissioner and state that the latest plans for Burnage are not up to Bee Network standards and need "an urgent rethink" along with a guarantee that money for active travel will not be handed out to proposals that are not up to scratch. The group says it has publicly approached her as she is due to "reaffirm the mission" of boosting walking, cycling and wheeling in the city-region at the Big Active Conversation event.
What has been said about the letter and the Burnage active travel scheme?
A spokesperson for Streets for People - Levenshulme and Burnage said: "Despite promises that there would be no significant downgrades in this stage of the scheme, there have been a lot of them. Two junctions were meant to be Cyclops junctions and now they are pedestrian crossings with advanced stop lines, which is 1990s-style planning.
"What's been proposed so far doesn't create meaningful corridors of active travel and doesn't reprioritise space to make short trips on foot or by cycle easier. Nobody really wants to reprioritise any space from cars, when push comes to shove.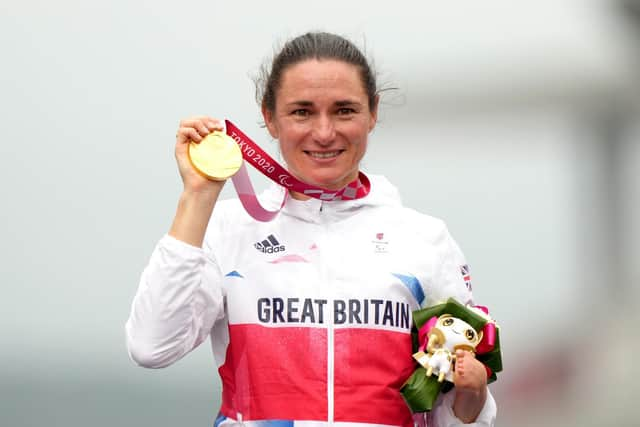 "What we're calling for is Dame Sarah Storey to use her position to call out Manchester City Council on these plans. We need her to say to the council and to TfGM that these plans are not good enough and they need to go back to the drawing board or the project funding is going to be cancelled.
"This is supposed to be Manchester's first and flagship low traffic neighbourhood (LTN) but we're five years down the line and as yet we don't have a scheme that's up to standard."
Manchester City Council has been approached for comment. Dame Sarah Storey has spoken of how the process of assessing the Burnage plans will unfold and also said there is no one-size-fits-all solution to designing active travel neighbourhoods, with a new document being prepared which it is hoped will make standards clearer.
She said: "The scheme is to come to the design review panel in due course and I will be attending that meeting. That's where the final evaluation of the scheme is and that is the process that has been developed by [former active travel commissioner] Chris Boardman.
"An active travel neighbourhood is a combination of features. Each neighbourhood has different components and is unique. This is one reason the design guide has been in the pipeline for a number of months. We need to see that completed so there is further clarification on what active neighbourhoods can, will and may include.
"Cyclops junctions, modal filters, school streets, all of these things can be included. It needs to be designed for the size of the neighbourhood and the objectives that were laid out for that particular space initially."