Active travel: How Manchester transport bosses plan to get us out of our cars for more journeys
The decorated Paralympian who is overseeing active travel in the city-region set out five key priorities and 10 recommendations to encourage people to leave their cars at home.
Watch more of our videos on Shots!
and live on Freeview channel 276
Visit Shots! now
Greater Manchester active travel commissioner Dame Sarah Storey has spoken about "refreshing the mission" on getting more people using walking, cycling and wheeling to get about in the city-region.
Britain's most decorated Paralympian, who took over the active travel role from her fellow Olympian and cyclist Chris Boardman, spoke at an event in Wigan on Tuesday (1 November) setting out the steps that need to be taken if more people are going to leave their cars at home. Dame Sarah set out five key priorities and 10 recommendations to make Greater Manchester's transport greener, more accessible, safer and used by greater number of residents, and explained that active travel and public transport were now both part of the vision of the Bee Network for a completely integrated, London-style system.
Here's what was discussed at the event, from making Greater Manchester's roads safer to ensuring all modes of transport are accessible to anyone who wants to use them.
Why was the event held and why is there a need to 'refresh the mission' on active travel?
Dame Sarah said that since taking over the active travel commissioner's role she has spent more than six months travelling around the city-region speaking to decision makers, listening to people to get their views on walking, cycling and wheeling and seeing how things are currently going. She said she had seen some "fantastic infrastructure" but it had also been "interesting to see some that needs improvement".
Dame Sarah said her predecessor had set out an "incredible vision" but the impact and aftermath of the Covid-19 pandemic meant stock had to be taken because there had been changes to travel habits and the way people work as well as more minor shifts in how people get around more generally. Transport bosses outlined the role active travel has to play in responding to the climate emergency and reaching net zero by taking polluting vehicles off the roads but said 60% of journeys in the city-region are still being made by private car and around 500 million journeys of three miles or less being driven each year.
Dame Sarah said bringing public transport into the Bee Network had not changed the overall vision of "a public transport system which works for all residents and all parts of the region" and set out how she saw active travel within that.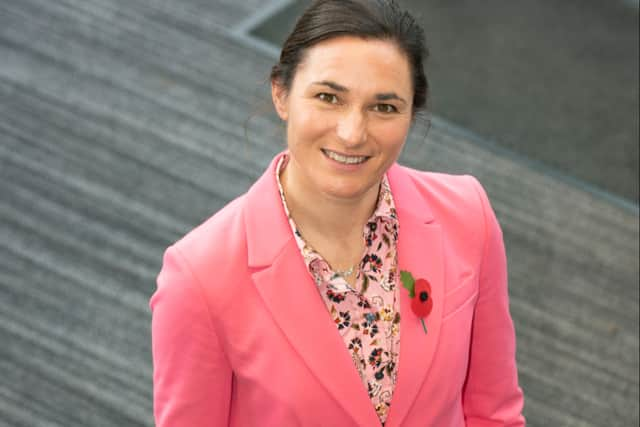 She said: "Active travel is like the connective tissues of your body. If something is broken or a ligament is tight your whole body isn't going to work. If active travel isn't right your whole journey isn't going to work. If you can't get from A to B conveniently and easily it affects our day-to-day lives, it affects our physical health, it affects our mental wellbeing because sitting in a car you become stressed, it affects our children's educational attainment. It also has an impact on our environment and whetheror not the place where we live and work is a nice place to be.
"We're trying to build better places for people to live, work and play. This is a new era for Greater Manchester. We want this region to be the best place to be born, to live and grow, to get on with your life and grow old in."
Dame Sarah also told ManchesterWorld that developing a high-quality active travel infrastructure was "a gradual process" but while "there's no magic wand" the city-region is "building for the future".
What are the five key priorities outlined for active travel?
The five priorities which have been outlined are:
Infrastructure delivery - this has been divided into four parts, of making active travel universally accessible, of having longer routes, of creating active neighbourhoods and of having more crossings.
Dame Sarah said: "We need routes to be much longer than they are at the moment, not just itty-bitty things here and there but a connected network that goes from A to B. We also need to link together active neighbourhoods with crossings, so our communities can become hubs where people can move around more and don't have to get in a vehicle for short journeys because there's a horrible junction to navigate."
Home to school travel - transport bosses are very keen to reduce the number of vehicles doing 'the school run'. This could include School Streets, walking buses, new active neighbourhoods and wider cycle paths and infrastructure.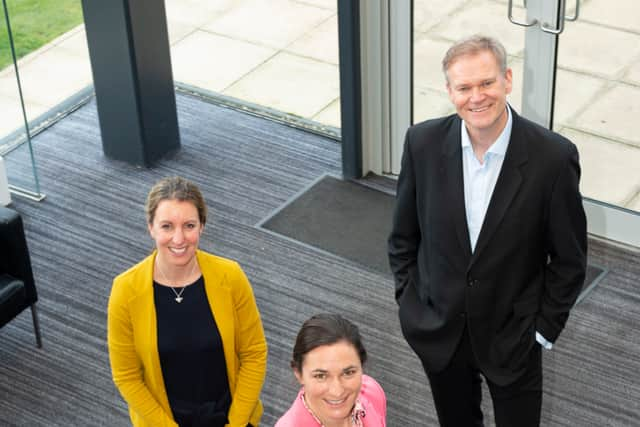 Cycle hire - around 110,000 journeys have taken place on the so-called Bee Bikes since they were launched in November 2021, Transport for Greater Manchester (TfGM) says. There are now plans to roll the scheme further out across Greater Manchester and also increase the availability of bike libraries for people to hire cycles, with a further ambition to have non-standard bikes available for disabled people to rent as well.
Integration with public transport - ensuring that it is possible to walk, wheel or cycle to tram, train and bus stops around Greater Manchester has been identified as an important step to making the full transport network completely integrated. The aim is to make active travel the most popular choice for the first and last mile of journeys.
Road danger reduction - in 2021 a total of 858 people were killed or seriously injured on Greater Manchester's roads. This was an increase of 11% from the previous year, although transport patterns changed significantly in 2020 due to the Covid-19 pandemic. Nevertheless, bosses say the current figures are "unacceptable" and have vowed to tackle it, saying research and consultation regularly shows how big a barrier to getting more people walking, cycling and wheeling feeling unsafe is.
Dame Sarah said: "Vehicles will always pose the greatest threat of harm and it's important we work with the police to target anti-social behaviour on all our network, including the roads. That includes working on close passes and speeding. There are social norms that are completely unacceptable."
What are the 10 recommendations?
To go alongside the five key priorities Dame Sarah set out 10 recommendations which she wants to form the next steps for developing active travel in Greater Manchester:
• Renewing the existing commitment for every part of the Bee Active Network to be universally accessible.
• Putting together and running a pilot scheme to allow people to take all kinds of cycles on Metrolink trams.
• Adopting Vision Zero to make the roads less dangerous.
• Publishing a plan to extend the cycle hire scheme to more areas of the city-region.
• Establishing an integrated ticket system for the whole of the Bee Network which also includes cycle hire, so journeys can be done with a single fare.
• Putting together new offers in the Our Pass scheme to make cycle hire more accessible and available.
• Publishing the comprehensive review which was requested when Dame Sarah took over the active travel commissioner's post by April 2023.
• Publishing by the same date a comprehensive update to the future pipeline of active travel infrastructure, acknowledging where the city-region is up to with its previous 10-year target and setting out ways of tracking and reporting on what has or has not been done.
• Delivering a new plan for travelling between home and school to reduce the number of children being driven less than 2km to school.
• Making it easier for people to learn how to ride bikes or brush up their skills, including assisting Bikeability with its scheme to ensure every child is able to reach some level of cycle proficiency by 2025.
What else has been said about the renewed active travel mission?
Greater Manchester Mayor Andy Burnham said: "Walking, wheeling and cycling are central to our vision for the future of transport in Greater Manchester and the delivery of the Bee Network.
"Earlier this year, I was delighted that Dame Sarah Storey agreed to become Greater Manchester's new active travel commissioner. Her expertise and passion for active travel will be essential to the delivery of our ambitious plans for this area of transport, giving people new choices about the way they move around our city-region. Dame Sarah is the right person to lead us towards these goals and I am grateful to her for this report."