Around a quarter of school children in Greater Manchester eligible for free school meals have not been claiming them.
Data from the Department of Education suggests that 23.4% of children aged Year 3 and above in Greater Manchester who qualify for the school dinner scheme could be missing out. This amounts to 30,798 children in total across all 10 of the region's boroughs.
Wigan has the highest percentage of children not claiming free dinners at 29.5% (3,610 children) and Bolton has the lowest at 20.3% (2,678). This also seems to be a national trend. In England, 24.5% of all eligible children are missing out – that is a total of 465,000 children.
The data was collected in the national 2021/2022 school census, so does not include children who were absent from school that day of the survey, but gives an indication of the broader picture.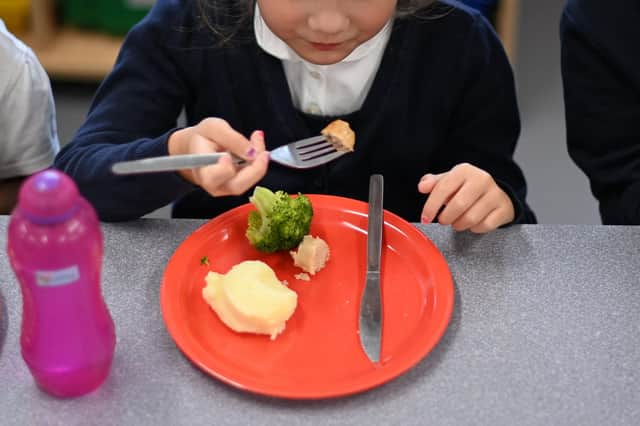 Why aren't eligible children claiming free school meals?
The charity Child Poverty Action Group says that the current system for claiming the free school meals can leave families feeling stigmatised – even if they are struggling.
Now the charity is calling on the government to introduce universal free school meals. At present, only children at infant school age (reception to Year 2) are universally eligible for school meals.
Parents of older children must apply through the gov.uk website, and they must be receiving benefits, such as Universal Credit, for their children to be eligible.
Sara Ogilvie, policy director at the Child Poverty Action Group, said: "While it's difficult to be precise about how many eligible children are not taking their free school meals, we do know that families and children still feel stigmatised – which is another reason to move towards free meals for all school kids.
"Around 800,000 children below the poverty line are not even eligible because the criteria is so restrictive and with so many families unable to pay bills right now, it's clear that eligibility must be expanded so that every child can get a free, nutritious meal in school.
"No child should be going hungry in school because there isn't much money at home."
What is the government doing about it?
The government said the figures for England do not take into account children who were eligible for free school meals but off from school.
A spokesperson said: "We have expanded access to free school meals more than any other government in recent decades, which currently reaches 1.9 million children. We are also investing millions in the National School Breakfast Programme.
"The Chancellor has unveiled a new growth plan, taking decisive action to get households and businesses through this winter and the next, by growing the economy to raise living standards for everyone."