The award-winning Great North Pie Co is opening its first Manchester city centre location later this month, becoming the latest vendor to move into the trendy Kampus neighbourhood.
With existing locations at Altrincham market and the Lake District's Ambleside, Great North Pie Co made its name at farmer's markets all over the North West and has won in nine different categories of the British Pie Awards over the years.
The new kitchen and bar will have space for 20 indoor seats and 30 outdoor seats in the Kampus garden overlooking the canal. You can also find their pies at pubs nationwide, as well as at Manchester City and Stockport County football clubs and retailer Booths.
What's on the menu at the Great North Pie Co
The Great North Pie Co's seasonal menu includes four butter-pastry pies made using ingredients from the North West. The pies are based on four classic flavours including 14-hour braised beef and ale, roast chicken and mushroom and their signature Lancashire cheese and onion. They come with a range of sides, including buttery mash or proper home-style chips, cauliflower cheese, pickled red cabbage, mushy garden peas or chip shop mushy peas. You can also choose between roast onion and brown sauce gravy or the house curry sauce.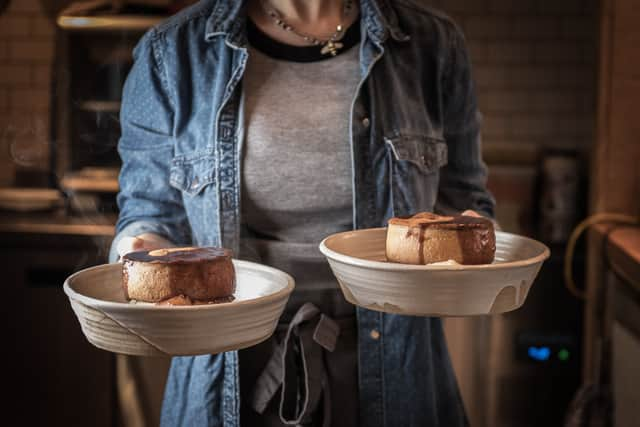 Great North Pie Co also offer weekly "comfort food" specials based on some of the region's traditional dishes, such as lamb and pea steamed suet puddings, corned beef hash, Lancashire hotpot, and keema and chips.
Diners can also try one of their desserts that are their take on school dinner favourites like chocolate sponge and custard, or sticky toffee pudding. Their drinks menu has also been designed with the food in mind and includes beers, wine and prosecco to compliment the pies. You can expect to see Manchester Union Lager on draught, a selection of quality wines and proseccos, plus a handful of spritz style cocktails.
If it is too early for lunch or dinner, diners can enjoy one of their classic breakfast sandwiches with a twist, such as their Cheshire Smokehouse honey-cured bacon and Stornoway black pudding. They are available from 10.30am to 2.30pm daily.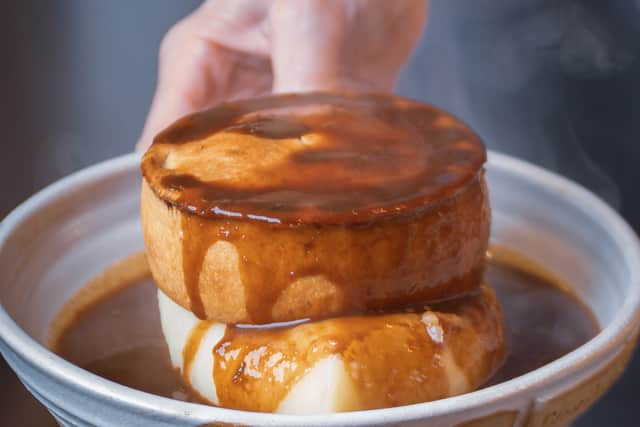 Opening times and takeaway options
Great North Pie Co will open its Kampus location on Monday 27 February. It will be available to book for large groups on Friday and Saturday evenings.
Their opening times will be 10.30am-6pm Monday to Wednesday, 10.30am-10pm Thursday to Saturday and 10.30am-6pm on Sundays.
The pies are available to buy in the restaurant and to take home to cook yourself. You can also order boxes of pies via their website or they offer a click and collect option from their bakery in Wilmslow from Tuesday to Friday between 10am and 2pm.
What has the Great North Pie Co said about opening in Manchester city centre?
Neil Broomfield, co-founder of Great North Pie Co, said: "Since we started making pies it's always been an ambition to have a base in the city centre. We'd been looking for a while and as soon as we saw Kampus, Little David Street and the gardens, we knew it was the right place for us.
"While it's our first city centre venue, we don't have plans to roll-out out any more, as we place our focus on keeping the quality and consistency we aim for. We just want to concentrate on doing one thing and doing it well. The mix of traders coming into Kampus is amazing and we're so proud to be part of it."