Eid al-Adha is just around the corner on the Islamic calendar as the Muslim community in Manchester ready themselves for a near-week full of celebrations.
It is celebrated as a public holiday in Muslim countries and is one of the biggest religious festivals in the world - it is also hotly-anticipated in the UK, too.
Mosques in Manchester have already revealed the official prayer times for the Muslim holiday, but are there any events taking place in the city to join in on the festivities? ManchesterWorld has you covered with everything you need to know.
What is Eid al-Adha?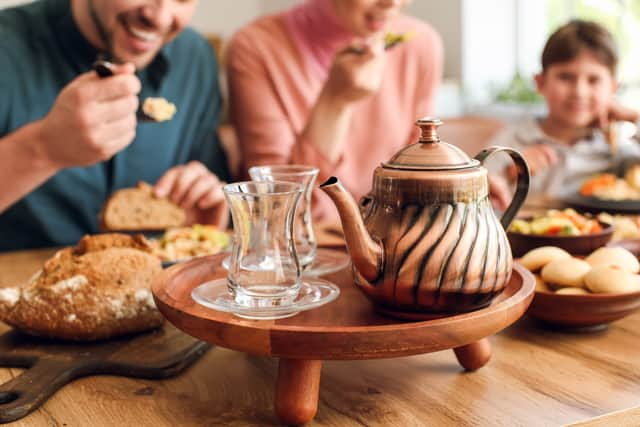 In Islam there are two key Eid celebrations that take place, Eid al-Fitr and Eid ah-Adha.
Eid al-Fitr, which was celebrated earlier this year, signifies the completion of Ramadan.
Whilst Eid al-Adha signifies the completion of the annual Hajj pilgrimage.
Eid al-Adha is celebrated to commemorate Prophet Ibrahim's devotion to Allah and his readiness to sacrifice his son, Ismail, to show his devotion.
As a result of the sacrifice, Allah replaced Ismail with that of a ram, which was to be slaughtered as a way to test the prophet's willingness and commitment to obey his lord.
When is Eid al-Adha?
The day of Eid al-Adha always falls on the tenth day of the final and twelfth month of Islamic Lunar Calendar called Dhu-ah-Hijah.
It can be celebrated over the course of two to four days in total but this varies.
In 2022, Eid al-Adha is scheduled to start on Saturday, 9 July and come to an end on Wednesday, 13 July to mark the end of four days of celebration.
How is it traditionally celebrated?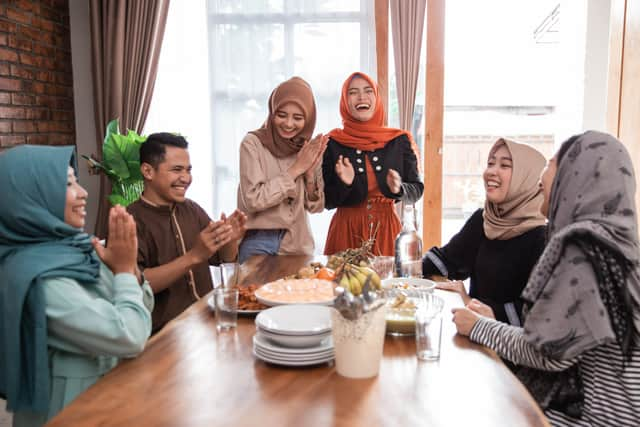 The way that Eid al-Adha is celebrated varies depending on the country, but a majority of the time it will involve the act of Qurbani, also known as sacrifice.
It takes place directly following the Eid Salaah (prayers) and involves the slaughtering of an animal.
The sacrifice can either be a sheep, lamb, cow, goat, bull or camel and must be killed in a 'halal' friendly Islamic way.
The animal must be in good health and over a certain age.
The Qurbani meat is then divided into different shares, one third is for you and your family, one third is for friends, whilst the final third is donated to those in need.
During the celebrations of this event, people come together with their families and loved ones wearing either new or their best clothes and attire, whilst also giving and receiving gifts.
What events are taking place for Eid al-Abha in and around Manchester?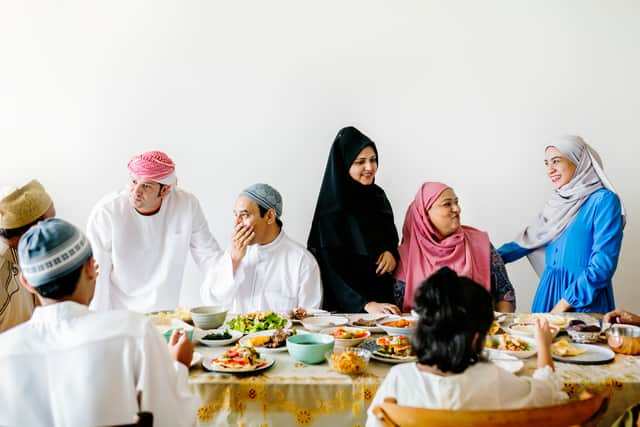 The following are Eid al-Abha events taking place in Manchester over the course of the festival.
Eid in the Park 2022
When: Saturday, 9 July to Sunday, 10 July
Where: Platt Fields Park, Wilmslow Road, Fallowfield, Manchester, M14 6LA
Price: FREE
One of the most popular Eid celebrations in the city, Eid in the Park is widely regarded for bringing around 10,000 Muslisms together.
In this open public space, you can take advantage of various things whether it be food, rides, stalls and much much more.
Car parking is available on-site and you are advised to bring your own prayer mat.
Eid Picnic in the Park
When: Saturday, 16 July - from 1 pm to 4 pm
Where: Queens Park, Chorley New Road, Bolton, BL1 4RU
Price: FREE
This community event is the perfect way to bring Muslim women and children together in the name of Eid in 2022.
Bring a dish to this picnic and enjoy a plethora of different foods, as well as connecting with like minded people whilst playing games and having fun.
All are welcome to the event, all you need is your very own picnic blanket and a folding chair.
Gnawa Trance Music Night: Eid Special
When: Saturday, 16 July - from 6 pm to 10 pm
Where: The Resonance Centre, 599 Ashton New Road, Manchester, M11 4SG
Price: from £29.70 per person, children under 16 are free
In what organisers dub as 'an evening of magic', come on down to The Resonance Centre for a night full of Gnawa trance music, community and connection, as well as a nourishing buffet dinner.
A dessert buffet is also available, further cementing this event as perfect for those who wish to celebrate Eid by enjoying good food.
The official dress code for the music night is Middle Eastern/African/Asian.