A visually stunning interactive art experience, bringing the work of Vincent Van Gogh to life, is opening at MediaCity next weekend.
The Van Gogh Alive exhibition opens on Friday 22 October at a new purpose-built area on the MediaCityUK concourse.
The touring show has already been viewed by eight million visitors across the globe, and has previously been to venues in London and Birmingham.
What's it all about?
The idea is that you can immerse yourself in Van Gogh's most famous artworks, with immersive technology projecting his paintings all around, set to an awe-inspiring score of surround-sound music.
You can also get involved in making oyur own artwork in an interactive area with video tutorials, or create souvenirs in a life-sized, walk-in representation of Van Gogh's 'Bedroom in Arles' painting.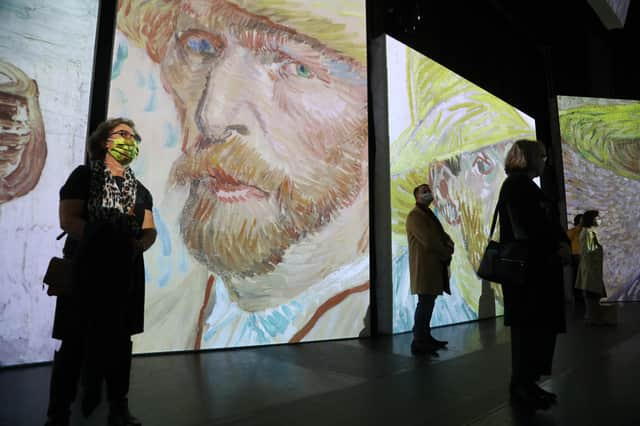 For Instagram fans, the iconic Sunflower selfie room - a 360° mirrored room complete with hundreds of sunflowers - is a chance to snap yourself surrounded by perhaps his most famous objets d'art.
When is it open?
The exhibition runs from 22 October 2021 until 23 January 2023. It is open from 10am until 6pm on Monday, Tuesday, Wednesday, Thursday & Sunday and 10am to 9pm on Friday and Saturday (with some exceptions during holidays).
How much are tickets and how do I buy them?
Tickets cost £23.50 for adults, £21.50 for concessions (students, pensioners and disabled visitors), £16.50 for kids aged 5-16 and free for under-fives.
What else are people saying about it?
The event will also raise cash for the Christie cancer charity.
Bruce Peterson, owner of organisers Grande Experiences, said: "After mesmerising a global audience of over eight million people and selling-out cities all over the world, including Rome, Sydney and of course our most recent location at Kensington Gardens in London, we're incredibly excited to be bringing Van Gogh Alive to MediaCityUK. This is an unforgettable cultural experience for all the family."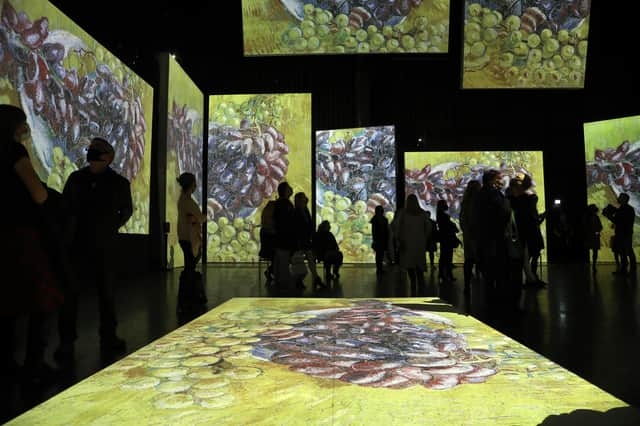 Josie Cahill, place director of MediaCityUK, added: "We are thrilled to be working with our partners to host the imaginative and immersive Van Gogh Alive experience from this Autumn and over the Christmas period. MediaCityUK and The Quays are a fantastic, waterside destination for immersive entertainment, arts and culture – there's an increasing buzz with our Box on the Docks arts and dining experience and now Van Gogh Alive, offering visitors a truly unique way to experience one of the world's greatest artists that is accessible and open to all."