The massive sportive event is back with more than 1,200 riders expected to take part.
The ride falls on Sunday 1 May and there four different routes around Greater Manchester to choose from, with a number of Manchester charities benefitting.
Here's our guide to the Tour de Manc 2022.
What is the Tour de Manc 2022 and how does it work?
The Tour de Manc is a cycle ride which takes in all 10 boroughs of the city-region.
In total there are four different routes which riders can pick from, according to their ability level on the bike.
As it is a sportive, it is not a race, with the object simply being to finish the course.
The Mad Manc - a route of over 200kms going through all 10 Greater Manchester boroughs with 10,000ft of climbing, including some closed road sections.
The Classic Manc - a route of over 100 miles going through nine boroughs with 7,000ft of climbing and some sections on closed roads.
The Half Manc - a 100km (62 mile) pedal taking in four boroughs with 4,000ft of climbs. The organisers describe this as a tough challenge for the fit occasional rider.
The Quarter Manc - the gentlest route which is aimed at the novice sportive rider and takes in two boroughs and 2,000ft of climbs.
Cyclists will gather and set off between 7am and 8.30am on Sunday, with the first riders expected back around mid-afternoon.
Run entirely by volunteers, the Tour de Manc has been going since 2015 and so far has directly raised some £68,000 for good causes, with rider sponsorship swelling that total by a further £200,000.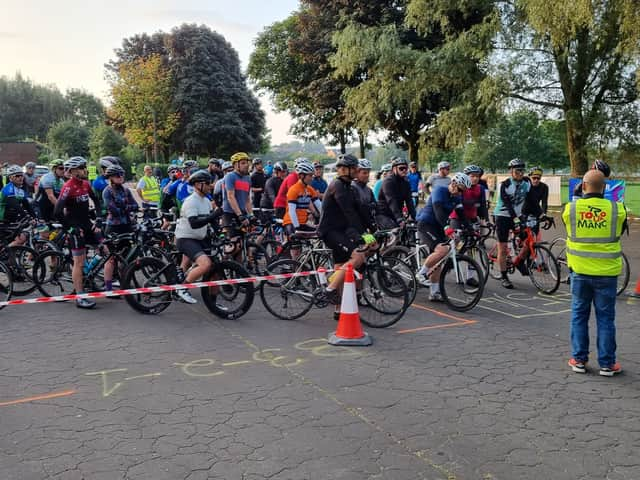 Marshals are also stationed around the route to assist riders and there will be mobile marshals out and about on the course too.
Registration is £38 per cyclist and the event raises more money by selling branded riding wear on its website.
The Tour de Manc was founded by Danny Franks, who developed his idea of a tough sportive ride through all 10 Greater Manchester council areas for charity with co-organiser Tony Rubins.
What has been said about the event?
The organisers said cycling has recently increased in popularity and they are hoping that boosts the number of people wanting to try out the Tour de Manc as well.
Danny said: "The Tour de Manc is about raising money for Manchester charities using the inclusive power of cycling.
"It is not a race. Our original idea was to run epic cycling events which could raise significant funds for registered charities.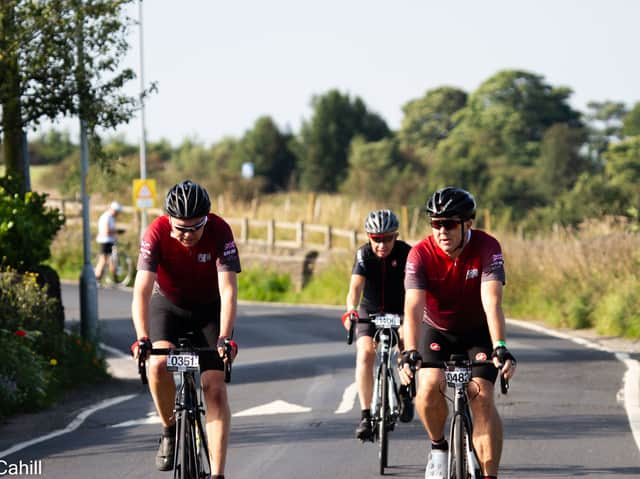 "We're delighted that the event is growing and is 'Using Cycling as a Force for Good in Greater Madchester'.
"Cycling has recently had big boost in popularity as people of all ages seek to keep fit and healthy, and we welcome all new riders who want to take on the Tour de Manc challenge."