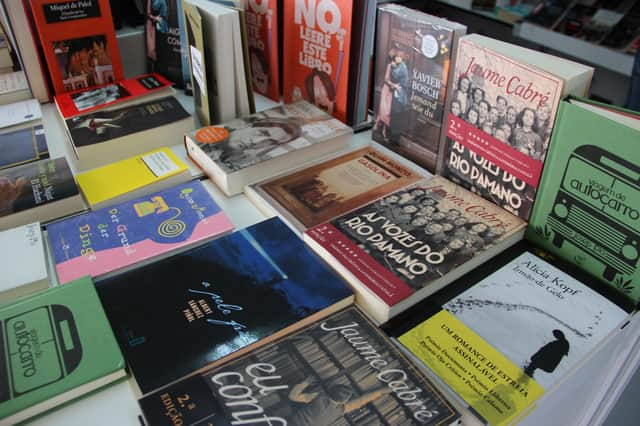 The UK's biggest celebration of Catalan culture is coming to Manchester with two events celebrating writing, poetry and music.
Spotlight on Catalan Culture in the UK runs between March and June and is organised by the Institut Ramon Llull.
Cultural venues across the country will host events dedicated to Catalan art, literature and language - and two of those will take place here in Manchester.
Here's what you need to know if you would like to head along.
What are the Catalan cultural events being held in Manchester?
The spotlight on Catalan culture involves more than 25 events taking place over several months in cultural institutions across the UK.
Two of them will take place here in the city.
He is known for his translations into Catalan of works by major European poets such as Dante, Petrarca and Michelangelo Buonarroti and is also one of the founders of the Catalan literary collective Ofèlia Dracs in 1976.
He will be talking about poetic creation and translation.
Varoshais structured around poems from the collections Nosaltres, qui ('Us, who') and Tantes Mudes ('So Many Shedded Layers').
Together Mireia and Björt will use words and music to recreate a journey to what was one of the busiest tourist destinations in the Mediterranean at the end of the '60s, but was left abandoned after the Turkish invasion of 1974.
The event is intended to pose questions about how both tourism and war can destroy places but also how it has become habitable once more and what that might mean.
What is the celebration of Catalan culture?
Spotlight on Catalan Culture includes author talks, circus and theatre performances, poetry readings, art exhibitions, history talks, film screenings, jazz concerts, digital projects bridging literature and film, translation workshops and publishing masterclasses for university students.
The event is designed to introduce the general public to the richness of Catalan culture and heritage, and showcase the region's artists, authors and performers.
It is organised by the Institut Ramon Llull, the public organisation promoting Catalan language and culture internationally.