The world famous stage musical 'Six' is coming to Salford for an extended stay, with plenty of dates for people to get a ticket to.
The show is on a UK tour, and is coming to the North West for a run of shows lasting almost two weeks.
Here's what you need to know about the show, when it is in Salford, and what theatre goers can expect.
When is 'Six' in Manchester?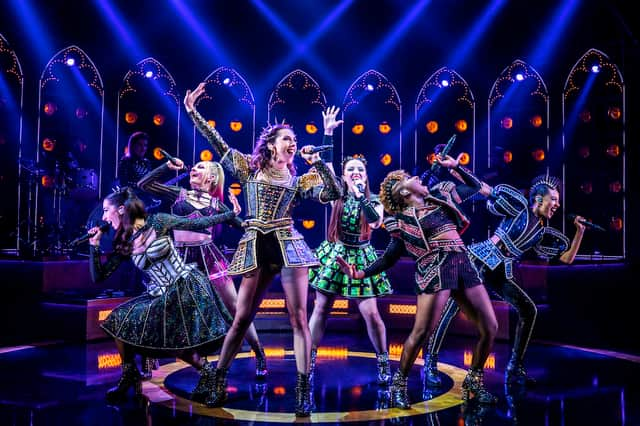 'Six' comes to the Lowry Theatre in Salford from Tuesday, 2 August to Sunday, 14 August 2022.
This is one of dozens of stops during a huge UK wide tour that is set to finish in August 2023 in Glasgow.
What is the show about?
'Six' is a musical which gives a voice to the six wives of King Henry VIII as they discuss who was made to suffer the most beauce of their husband.
The show is provided in the form of a pop concert, with each wife making her case through song.
They six are battling to see who suffered the most and who should, as a result, be the lead singer of the group.
The site reads: "Multi award-winning, with a spectacularly successful sound-track storming charts across the globe, this sell-out Tudor take-off has 'an incredibly strong and powerful message. Boundary-pushing, genre-redefining' (The Australian) and is 'pure entertainment' (The New York Times).
"From Tudor Queens to Pop Princesses, the six wives of Henry VIII take to the mic to tell their tales, remixing five hundred years of historical heartbreak into an 80-minute celebration of 21st century girl power.
"These Queens may have green sleeves but their lipstick is rebellious red.
"Think you know the rhyme, think again…"
How can I get tickets to 'Six'?
Shows are scheduled to take place each day of the tour, with some days having two shows at 5pm and 8pm.
Tickets start from £20 and there is already only limited availability for many of the shows.
Tickets can be purchased through the official website of The Lowry.
Is there a British Sign Language show?
There is a British Sign Language performance of the show at 5pm on Saturday, 13 August.
There is also an Audio Described show at 6pm on Thursday, 4 August.
Where is the Lowry Theatre?
Situated on the waterfront in MediacityUK, the theatre is easy to get to from Manchester City Centre either via bus or tram with parking available in the Quayside.
The theatre is fully accessible with step free access, lifts enabling all floors and accessible toilets throughout.
From Manchester Piccadilly, the Blue Line tram runs every 12 minutes towards Salford Quays and the journey takes just under 30 minutes.
This journey time includes a five minute walk from the tram stop.
The theatre is also around a 15 minute drive from the city centre, meaning that a taxi would also be a feasible option if you don't feel like driving.