Ramadan 2023 Manchester: events including iftar meals taking place for the Muslim holy month
Muslims across Greater Manchester are fasting from dawn until dusk during the holy month of Ramadan - here are some of the events taking place during this time.
Watch more of our videos on Shots!
and live on Freeview channel 276
Visit Shots! now
Muslims across Greater Manchester are currently observing the holy month of Ramadan, a very special period of the year for the followers of Islam around the world.
The ninth month of the Islamic calendar, Ramadan is when most adult Muslims must fast between dawn and dusk, eating only during a very early morning meal called suhut and breaking their fast in the evening with a meal or feast called iftar.
It is a time of reflection, growth and community for Muslims and a month when believers devote themselves to spiritual growth, prayer and study of the Qu'ran.
Due to the Islamic calendar being worked out around the phases of the moon Ramadan takes place at a slightly different time each year, with the month this year starting on Wednesday 22 March. It is due to end on the evening of Friday 21 April. The end of Ramadan is always marked by the festival of Eid-al-Fitr.
There are a number of events taking place across Greater Manchester during Ramadan, some primarily aimed at Muslim communities observing the fasting but others also reaching out to non-Muslims to help them understand more about the religion. ManchesterWorld has taken a look at what is happening across the city-region during the month of Ramadan.
What is Macfest organising for Ramadan?
The Muslim Arts and Culture Festival (Macfest), organised by author, educator and activist Qaisra Shahraz MBE, is a massive event spanning several months and a whole sub-section of it is devoted to the holy month of Ramadan.
On Sunday 2 April there is an online event from Tunisia discussing Ramadan and the North African country's cultural heritage including a look at traditional Tunisian clothing and food and music on the oud, an instrument similar to a lute.
On Saturday 15 April Macfest is holding an iftar event and meal for its partners at Khizra Mosque in Cheetham Hill between 7.30pm and 10pm, and there are also digital events during Ramadan dedicated to cooking in the medieval period and in Al-Andalus in what is now southern Spain.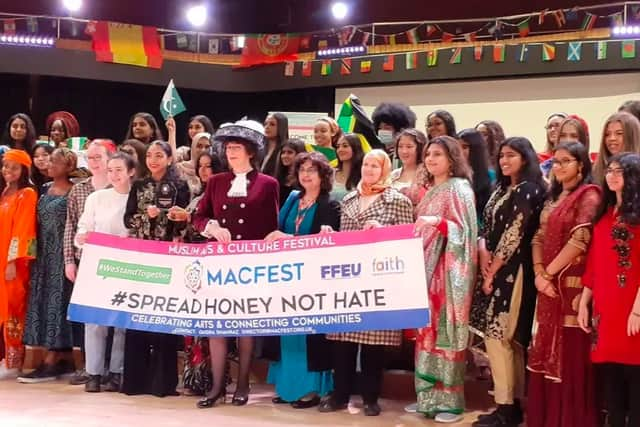 Macfest is celebrating Eid in May with an event for women on Saturday 6 May where they can celebrate their culture and traditions with fashion, poetry, food and entertainment including music played by a female DJ and an online literary event featuring female Muslim poets from around the UK on Saturday 20 May.
Macfest is also putting on an Eid walk and picnic in Platt Fields Park in Fallowfield on Sunday 28 May between noon and 4pm.
To find out more about Macfest's huge programme of events, including its Ramadan programme, and to book tickets for any of the online or in-person events, visit the Macfest website where you can browse the brochure.
What else is happening in Greater Manchester during Ramadan?
Eccles Mosque is also throwing the doors open to the community on Saturday 1 April from 6pm. There will be a tour of the mosque and stalls from 6pm, presentations at 7pm from local people about their faith and what the holy month means for them, and then the iftar meal from around 8pm.
Muslim Aid is also putting on an iftar meal during Ramadan at The Ivy in Manchester on Saturday 8 April. The event will take place in a private room at the Spinningfields venue and will include a three-course halal meal as well as a guest speaker. The All Events in Manchester website also has the details for going to this event.
Get a takeaway and learn about Ramadan
Curious Mancunians wanting to know more about Ramadan and why Muslims fast for the month can also do that while ordering a delicious takeaway meal in Manchester.
Deliveroo has teamed up with author Zeba Talkhani to distribute hundreds of free copies of her book The Most Exciting Eid to customers who order from popular Manchester restaurants Don Tacos and Mughli Charcoal Pit.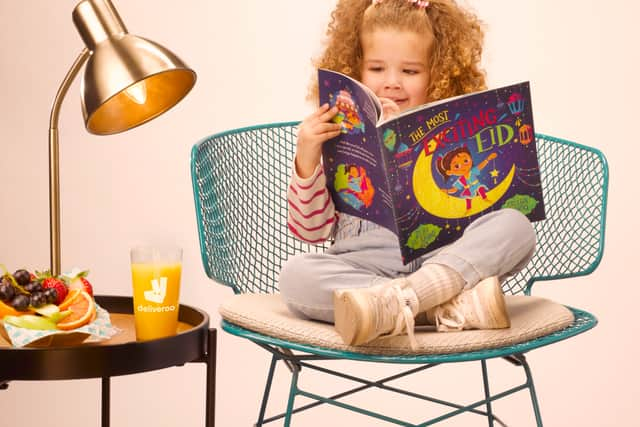 Zeba's book tells the story of Safa, a young girl, who along with her family is excitedly preparing for the Eid-al-Fitr celebration that marks the end of Ramadan. The book gives young readers insights into the meaning of Eid and Ramadan while teaching tolerance, respect, empathy and generosity which are important Islamic values. Customers can pick up a copy by opting in when they order.
Deliveroo has done a survey which found half of non-Muslims saying they would like to understand more about Ramadan.