Macfest 2023: massive celebration of Islamic culture in Manchester returns with more than 75 events
The Muslim Women's Arts Festival is also happening for the second time this year.
Watch more of our videos on Shots!
and live on Freeview channel 276
Visit Shots! now
A massive celebration of Islamic art and culture based in Manchester which takes people on a journey of diversity and discovery around the world has unveiled its latest programme. Macfest is back for 2023 and is marking its fifth anniversary with an enormous programme of 75 events spanning six months from February to July.
The festival, founded by Manchester novelist, educator and campaigner Qaisra Shahraz MBE, involves an array of artistic events as well as discussions of everything from current topics to history and heritage. The Muslim Women's Arts Festival also returns for 2023 following its inaugural year as part of the packed programme. Here's what's on at Macfest 2023 and how you can book tickets to be part of it.
When is Macfest 2023 and what have the organisers said about it?
Macfest 2023 runs from February until July with more than 75 events on the crammed schedule. The programme has a lot of online events on it and many of them are free to attend. Tickets are available now where booking is required.
The event started locally as a way of increasing knowledge of Islamic art and culture and countering Islamophobia but has grown massively in its first five years to encompass dozens of events taking place over several months. After the team started putting on international events from around the world using online technology during Covid-19, Macfest has involved a mixture of things happening across Greater Manchester and links to Muslim communities around the globe.
Qaisra said she is delighted by the success of Macfest as it reaches the anniversary year and especially by the creation of the Muslim Women's Arts Festival, which is running for the second time in 2023.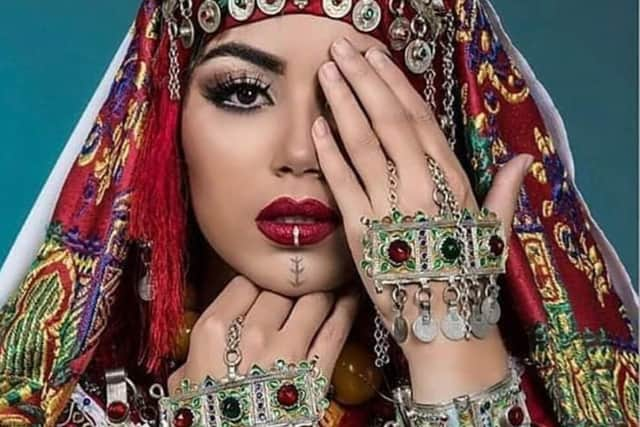 She said: "I'm really pleased that we have achieved our intention, which is connecting communities and celebrating the arts. We reach out to marginalised writers and artists and showcase as many of them as we can, particularly women from all backgrounds and communities.
"The women's festival is about putting women at the forefront and challenging stereotypes about Muslim women being passive or victims.
"Our schools and youth festival has also grown and grown. I'm committed to enhancing communities within schools, challenging Islamophobia and celebrating diversity. It has been a marvellous experience and I am overjoyed that schools are ready to do this. Many schools are taking part and some have started putting on a whole week of events celebrating Muslim heritage."
What are some of the highlights on the Macfest programme for 2023?
Macfest 2023 is divided into a number of sub-festivals and themes which bring into focus the main subjects and ideas behind the dozens of events which make up the programme. The online opening ceremony is on Saturday 18 February and features an exhibition of art by Afghan women (something Qaisra is particularly keen to highlight during the festival due to the oppressive nature of Taliban rule in the country), music by a gnawa group, a presentation on famous palaces and recitations from the Qu'ran.
The opening weekend also has an event about travel writing by women, a discussion of Islamophobia and comedy by Somalia-born stand-up Prince Abdi. High-profile guests of this year's festival include Channel 4 newsreader Fatima Manji discussing her new book about the history of diversity in Britain, travel writer Tharik Hussain whose book Minarets in the Mountains looks at the Islamic culture of the Balkans and actor Aqib Khan who was in West is West.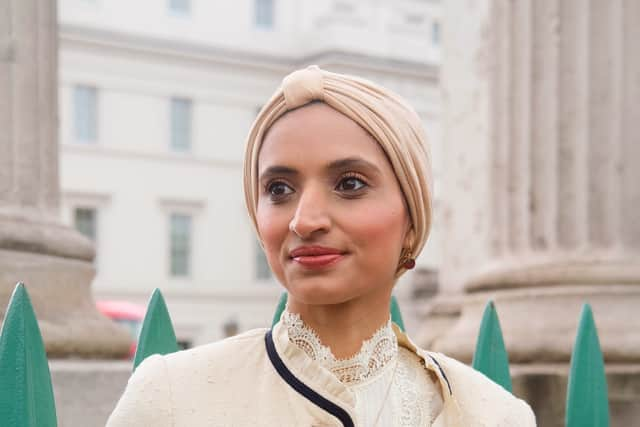 Schools and colleges will be taking part in the youth festival with events at education establishments across Greater Manchester, while the Muslim Women's Arts Festival is made up of more than 20 events between March and June, including an event on Wednesday 8 March about being Muslim and working in the cultural and creative industries to mark International Women's Day.
On Saturday 4 March, Macfest marks five years at the Whitworth Art Gallery with performances by a Turkish folk dance group as well as ensembles from the Sudanese Supplementary School and Manchester Arabic School, poetry, hip hop music by a UK Sufi group, art exhibitions and the cutting of a special birthday cake.
There will also be activities at the gallery including henna painting, hijab styling, a card-making workshop, face painting, marble painting and calligraphy.
The North West festival will see the event hit the road for celebrations of Islamic culture and community in towns and boroughs across the region, including in Bolton, Bury and Tameside.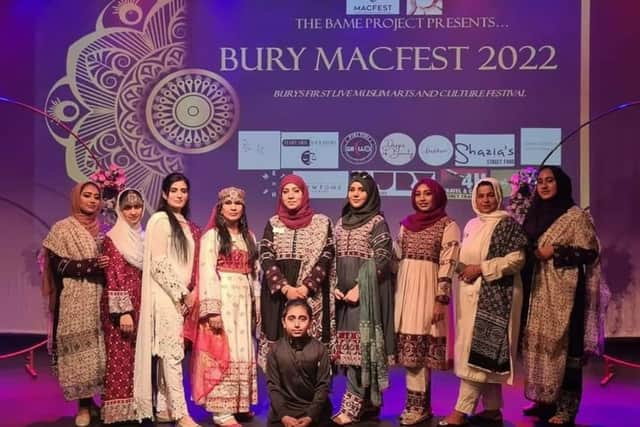 Macfest will also be celebrating the Muslim holy month of Ramadan with events including a visit to Khizra Mosque in Cheetham Hill by a group of students from Germany and celebrations of food and culture before Eid is marked on Sunday 28 May with a walk and picnic at Platt Fields Park in Fallowfield. There is also an Eid musical evening at The Lowry on Saturday 1 July featuring the Pakistani Urooj Qawwal Group and Moroccan gnawa musicians.
The international festival will take audiences around the world with events including a visit to Perth in Australia and a look at Islamic manuscripts in Chicago and Dubai.
Macfest has also extended its commitment to being a global event by bringing in its heritage tours, which take groups to locations around the world to learn more about art, culture and heritage there. Having introduced the concept with a successful trip to Morocco, lucky travellers will be heading off in 2023 to Spain to look at 800 years of Islamic history in the country, Iran and Jordan.